It has been well over a year since Instagram Stories was made available to the public, a feature that went on to dethrone Snapchat at their own game. Well, it's surely fun to watch all the stories that your friends post on Instagram, but sometimes you might not want them to know that you actually saw their stories. This has been a problem for at least some of us, because the original poster is always able to check who all have watched have watched his/her stories. Believe me, I've searched for ways to check stories out anonymously, but I couldn't find any easy way of doing it, until recently. Well, it's totally possible now and it barely takes a minute to set up.
Stories were recently made available on the web version of Instagram, and as a result, developers successfully found a way to anonymously view anyone's story with ease. You'll need a computer with a Chrome browser however, so make sure you've installed that and simply follow the steps below:
Download the "Chrome IG Story" extension for Google Chrome browser from the Chrome Web Store.
Now, click the "Add to Chrome" button on the top-right corner to get the extension installed on your browser. Once installed, you'll notice a new icon at the top-right corner of your browser.
Make sure you've logged into Instagram website on your Chrome browser, and now click on this new icon. You'll be able to download all your friends' stories and watch them offline at your leisure, anonymously. Additionally, the extension also lets you search for stories by Instagram username, even if they're someone you're not following.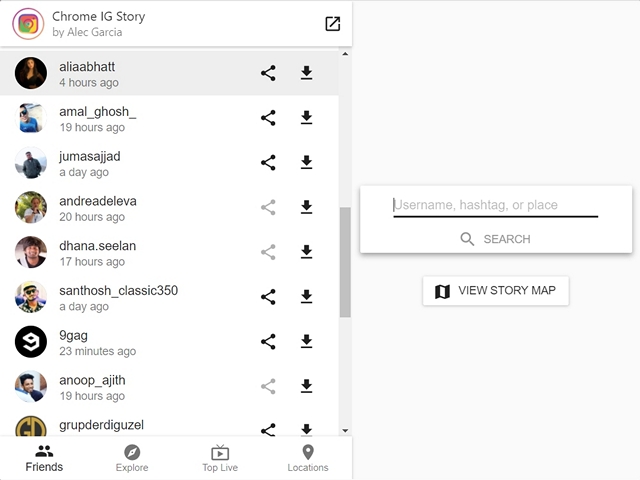 Well, with this extension, you don't even have to head over to the Instagram website to watch stories, which is pretty much convenience at its finest. The ability to watch them offline is like the cherry on top of a cake. So, are you guys ready to view your crush's or friends' Instagram stories anonymously? Do let us know your thoughts on this nifty extension in the comments section down below.