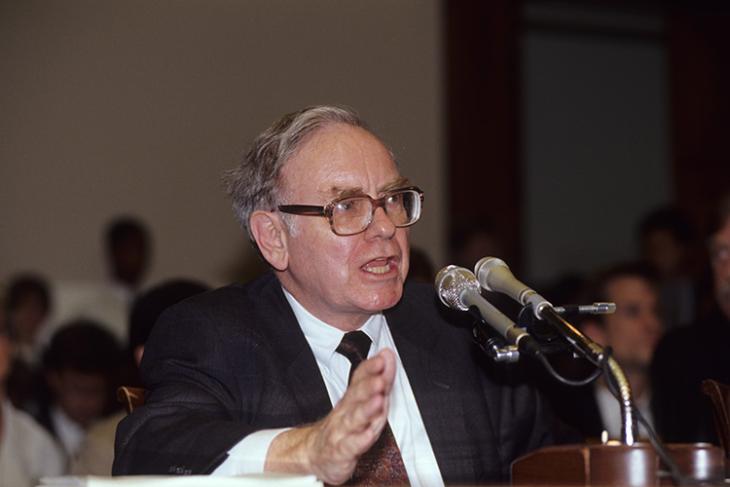 Warren Buffett, the billionaire business magnate and philanthropist, apparently uses a flip-phone.
In a recent exchange with CNBC, Buffett said that he's not ready to give up his flip-phone. Apple Chief Tim Cook personally tried to get Buffett to start using an iPhone but was turned down. Ironically, Buffet's company Berkshire Hathway is one of the top five investors in Apple.
However, Buffett is not the only one who prefers using flip phones to smartphones in this day and age. According to stats, 510 million flip phones were shipped in 2016. True, the smartphone shipments in that same year were almost three times, at 1.47 billion, but 510 million people purchased flip phones!
A professor at the University of Washington, Tacoma, Jim Thatcher is one of the people who uses flip-phones. According to thatcher, when his smartphone broke, he was of the mind to never replace it, but, since his wife and kids needed a way to contact him, he opted to go for a flip phone instead.
https://twitter.com/alogicalfallacy/status/893517797136801792?ref_src=twsrc%5Etfw&ref_url=http%3A%2F%2Fwww.marketwatch.com%2Fstory%2Fmove-over-iphone-x-some-people-prefer-an-old-fashioned-flip-phone-2017-09-12
Flip phones allow users to cut-off from the connected world we're living in these days. Thatcher says that ever since he switched to a flip phone, he has been less distracted, and tends to use his time more productively than ever before.
Even celebrities, like Chris Pine, prefer using flip phones to smartphones. The 'Wonder Woman' actor said in an interview with Us Weekly that he likes the simplicity that a flip phone affords him. "I kind of like the simplifying down," said Pine.
Other than the simplicity aspect, flip phones also mean people can stay in touch when needed, without investing as much into a smartphone. Most flagships these days retail for over $700. In contrast, flip phones can be purchased from stores for less than $100.
So if you're also a tad too attached (see: addicted) to your smartphone, why not try switching to a flip phone. They have T9 keyboards, which used to be a big challenge (and a lot of fun) back in the 90s when I first started using a cell phone.