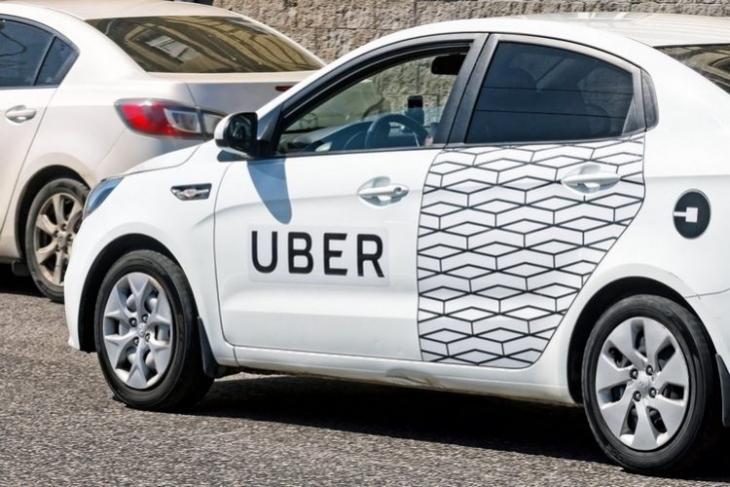 Uber is always one step ahead of the competition in terms of features and had introduced a suite of nifty tools earlier this year to make it easier for driver and riders to get in touch and easy the pick-up process. Well, Uber now seems to be rolling out these new set of features in India.
First up, we have got the Spotlight feature that can be seen as a cheaper and smarter alternative to Uber's hardware Beacons which simplified pickups by offering riders a visual indicator. The Beacons were installed in a driver's windshield and would shine the same color as that selected by the riders.
Uber Spotlight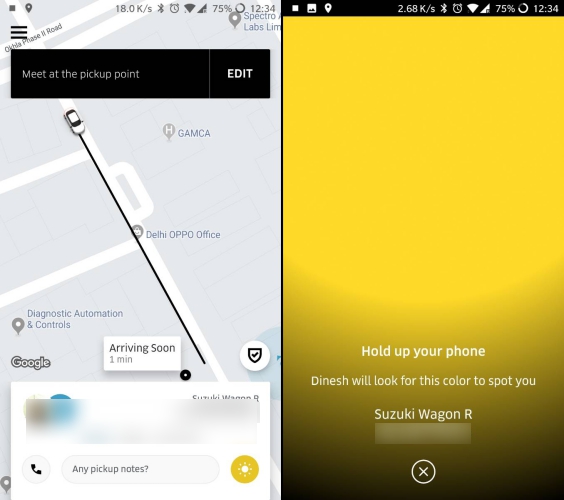 Spotlight, on the other hand, gives you a specific color code alongside the driver's name, vehicle's make, and license plate number. You can now tap on the newly added colored icon at the bottom of your screen to light up the complete screen in the said color. You'll then have to hold up your smartphone with the colored screen to make it simpler for your Uber driver to locate you.
This feature will come especially handy in crowded locations, especially after a concert or event, when many people around you have also booked Uber cabs. And if this feature is not enough to ease the pick-up process, the ride-hailing giant has also added a pick-up messages feature into the mix as well.
Uber Pick-up Messages
There's now a message box at the bottom of your screen, reading 'Any pickup notes?' to provide the driver with additional details about the pick-up location or your ETA from the fifth floor. You no longer need to bug the drivers by repeatedly calling them while driving and just send in a text to pass along more information. Uber does offer you some quick suggestions but you can choose to type out your own. Of course, it's another matter altogether that drivers may not be able to understand some messages.