If you're a fan of role-playing games, this is a deal you shouldn't miss out on. The hack and slash action role-playing game that usually goes for $5.99 is currently free on the Epic Games Store.
In Torchlight you'll find yourself fighting legions of twisted creatures that are coming up from the caves below. To successfully fight and survive in this world, you will get to choose from among three powerful heroes that you can lead against the evil creatures, explore the world, and loot treasure.
What's more, Torchlight randomly generates environments, so all the monsters, the treasures, puzzles, and items are unique every time which definitely adds a considerable amount of replayability to the game.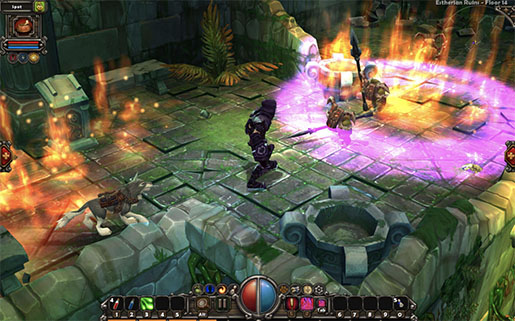 Torchlight comes with graphics that are very much like what you'd expect from an RPG hack and slash game, with lots of special effects and magical spells and more.
The game is only available for Windows PCs but the system requirements are so low you can run it on a VM if you're using macOS or a Linux based OS. Here are the minimum system requirements as stated by the developer on the game's store listing:
CPU: x86-compatible 800MHz processor
RAM: 512MB
GPU: DirectX-compatible 3D graphics with at least 64MB of addressable memory (such as an ATI Radeon 7200, NVIDIA GeForce 2, or Intel GMA 950)
Storage: 400MB
So what are you waiting for, grab Torchlight from the Epic Games Store right away.
Check out Torchlight on the Epic Games Store (Free)