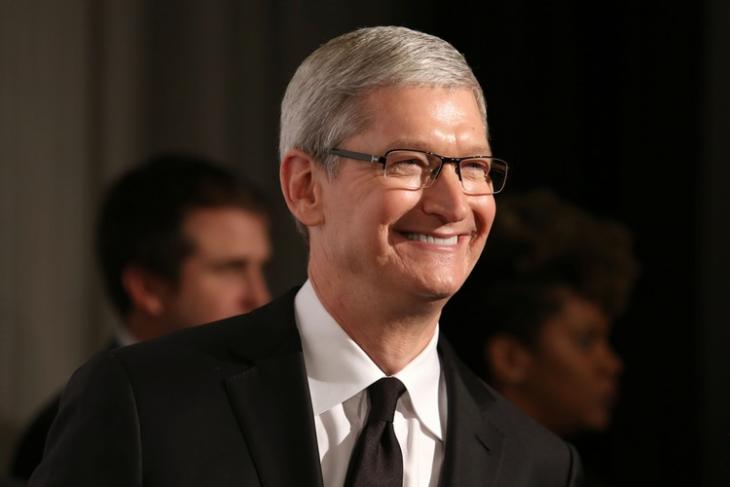 Breaking his silence on Apple's India presence, CEO Tim Cook admitted last week that his business was flat in the country in the fourth quarter amid weak currency trends. Cook, however, stressed he is still a big believer in the Indian middle class.
Essentially price-conscious, India, with 450 million users, is the fastest-growing smartphone market, just after China and the US, and has the potential to continue growing in double digits in the next couple of years.
According to industry analysts, Cook is aware of the immense potential in the country and would fully utilize the aspirational value of the brand as saturation sets in the rest of the smartphone economies.
That day appears not too far when Apple, with its deep pockets, will unleash its energies as its own stores arrive and the company starts manufacturing new iPhones locally. Cook's optimism is underlined by the fact that Apple's share in the premium segment is dipping as new players like China's OnePlus appear on the scene in a market where South Korea's Samsung had reigned supreme.
At third place, Apple had 25 percent market share in the third quarter (ending September 30) as it launched flagship iPhone XS and XS Max in India. According to Counterpoint Research, the new devices are unlikely to offset the high import duty owing to the absence of local manufacturing as this made new iPhones expensive as compared to their pricing in other key countries.
"2018 is all set to be the first year for Apple in India when they will go through their first ever annual decline in India in terms of volume. We expect iPhone sales to be between 2-2.5 million as compared to more than three million last year," Tarun Pathak, Associate Director at Counterpoint, told IANS.
There are multiple factors for this. "First, the year started for Apple with multiple duty hikes on imported handsets. This led to an increase in iPhones prices as Apple is yet to assemble locally, barring a couple of models where volume contribution is low," Pathak explained. Additionally, said Pathak, Apple has streamlined its channel strategy in a bid to offer more stable pricing which had some short-term implications but can turn out positive for the long term.
Cook expects that at some point, the Indian government will allow Apple to bring its stores into the country. According to Pathak, Apple's strategy of bringing in their own stores has been delayed. "It means Apple needs to put in extra efforts to unleash more potential out of the India market and this is likely to happen. Once price stability comes in, a lot of things will eventually start settling in," Pathak told IANS.
According to experts, India has a large untapped user base in Tier II and Tier III cities and beyond, and Cook is aware of the tremendous growth opportunity there. According to Upasana Joshi, Associate Research Manager, Client Devices, IDC India, the older models have done better for Apple in India than the recent launches, owing to price cuts and discounts offered on them, thus driving affordability.
"With the change in strategy for India market by focusing more on current line-up of models and phasing out the previous ones, it will further reduce the volumes for the brand as the larger proportion of its sales would move to high end," Joshi told IANS.
Currently, said Joshi, it is important for any smartphone brand to establish surface-mount technology (SMT) type manufacturing facility to reduce the impact of duty hikes on imports and sustain with currency fluctuation which, according to Cook, are just "speed bumps". SMT is a method for producing electronic circuits in which the components are mounted or placed directly onto the surface of printed circuit boards (PCBs).
"This is true especially for brands like Apple which have lower volume base as compared to Xiaomi, Samsung, Vivo, and OPPO who have set up such facilities locally. Also, the introduction of a mid-end device or re-focusing on selling older models might help Apple regain its lost share in India in the coming quarters," Joshi noted.
Apple is an aspirational brand and usually bought by those who have high spending power or can compromise on older generation phones for affordability.
"If Apple aims to target the Indian middle class, it will have to launch products which are a bit more pocket-friendly where consumers can still feel a sense of the pride for ownership as they currently do with cheaper iPhones," said Joshi.
Cook said that he is "a big believer in India, very bullish on the country and the people and our ability to do well there". The Apple chief may be looking to realign its India policies next year, creating an ecosystem for the large middle class which is inundated with cheaper Chinese premium smartphones and won't mind spending some more for Apple devices produced locally.