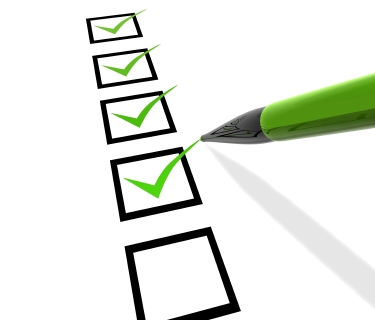 Writing a good post takes a lot of thought and time. Even after you have finished writing a blog post, you need to give it time before it builds its own place among the millions of pages on the Internet. By building its own place I am pointing towards its position in search results and getting traffic from Google and elsewhere. Here is a to-do list that you must follow after publishing a blog post on your Blog to make sure your content gets maximum exposure.
5 most important things you should do after publishing a new blog post.
Feed The Search Engine Monkeys
While the search engines will eventually enlist your latest blog post even if you do not do anything, I recommend doing it because it will fasten up the process. As soon as you are done with publishing and second round of proof reading, the first thing to do is tell the search engines about a new piece of content on your website. Now how do you tell the search engines about this? In a single word – PING! There are 2 ways to do this and we will take a look at both and decide which one is better for you. Now after you write a post, if you are using a static sitemap, you will need to rebuild a sitemap, include link to the new content and re-submit it to the search engines. This is the best process to follow in case your sitemap is not updated automatically but in case your sitemap gets updated automatically, all you need to do is PING your new content using some pinging service available free of cost on the internet. One such example is Ping-O-Matic which you can easily find through a Google search. Even if you are using dynamic site-map you can still rebuild the sitemap at that instant and re-submit to fasten up indexing.
Whisper In The Social Medium Ear
I do not literally mean just a whisper but I do mean slow and accurate social media promotion. Once you have published the post, share the posts in the correct groups and pages. This will not only save you a lot of time and help you expose your content to the right audience. Another important factor to consider while sharing content on social media sites is the time at which you share. Experiment and find out the best time for your blog. While for many its in the evening or during the day time lunch break, for others it might be night or early morning. Once you know the time when the majority of your audience is online, share your content at that specific time. This will increase the exposure for your content and who knows may get you viral too.
SEE ALSO:  What Superman Can Teach You About Social Media
Let Your Subscribers Know
Subscribers are the most loyal audience any blogger can have. The value of subscribers can be understood from the fact that people buy training courses and tricks to capture this type of audience. Whats makes these subscribers so special? The answer is LOYALTY. A subscriber (or a follower) loves to hear what you have to say or share and shares his opinion on the content and even shares it further with his friends and family. Thus, this is one important thing that you should do soon after publishing a new post. Send out a newsletter and highlight the importance of the topic covered in the content. Make sure to track the conversion rate and experiment with different styles until you know what is working for you and what fails to convert. But DON'T SPAM.
Create Social Bookmarks
Social Bookmarks are an important part of SEO strategy. In fact it is not only important from SEO point of view, but is also a primary source of traffic for many websites these days. As soon as you publish a post, sign in all major social media accounts and start creating social bookmarks for the post. After you are done with manual submission on top sites like Fb, Twitter, Stumble, Reddit and all other such sites, launch your automatic bookmarking software and bots to do it for you on thousands of other websites. While some of you might not be so comfortable with automatic link building, I still recommend these links for 2nd and 3rd tier link building.
Interlinking Is Important
This is one of the top ingredients of the top blogs that everyday bloggers miss – Interlinking. If the content on your website is related, link them together by contextual links. This includes doing 2 things:
Link to older content on your website in your new blog post or content on appropriate keywords and places.
Edit old content and link it to the new content you just published. Again, links should come from appropriate articles and proper keywords/places only.
Another good practice is to link your homepage on proper keywords/main keywords from within the latest published content.
SEE ALSO: How it Feels to be "The New Guy" In Social Media?
All the above strategies require a mix of hard-work, smart-work and a lot of patience. Following these steps will help you generate interest among the correct audience right from the very beginning. If you think we have missed out on a very important tip or any trick worth sharing, feel free to contact us or comment below and we will make sure we add it to the article as soon as possible.