Fortnite's new season is now live, and it brings a ton of new content to the already popular battle royale title. An entire portion of the map now covered in snow and there are some new pets as well.
In addition to all that, Epic Games has announced that a new melee weapon is on its way. Yes, I am talking about sword.
The official Fortnite Twitter account shared a brief video announcing the arrival of the sword. "Coming soon… a weapon fit for a King," the tweet reads. Here, check it out –
https://twitter.com/FortniteGame/status/1072144522036031488
As you can see, the video shows the Ice King pulling the sword out from a pedestal. As of now, it's not entirely clear if this weapon will be exclusive to the Ice King Legendary skin or will it be open to all players. The new Ice King Legendary skin, in case you are wondering, can be unlocked through the Season 7 Battle pass.
To be fair, the arrival of sword is not entirely surprising. It has always been a part of Fortnite: Save the World. However, I am glad that it is now available in the Battle Royale mode as well.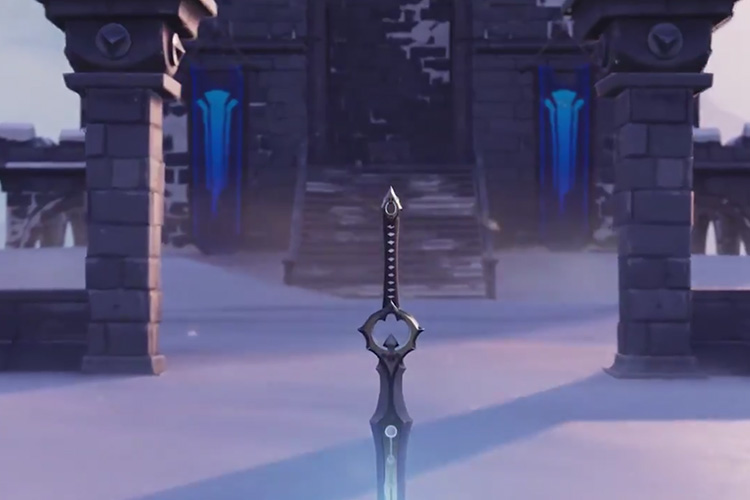 As is the case with any new weapon, I am expecting the sword to be quite powerful with some special abilities of its own. Worst comes to the worst, it'll at least be more powerful than, say, the pickaxe, which is also the only melee weapon in the battle royale mode. But hey, Epic Games, if you're reading this, then how about allowing us to get a one-hit kill with swords?
There's no official word on the arrival of swords just yet. Epic Games usually teases new items that are coming in the next updates. So, you can the sword to debut sooner rather than later.