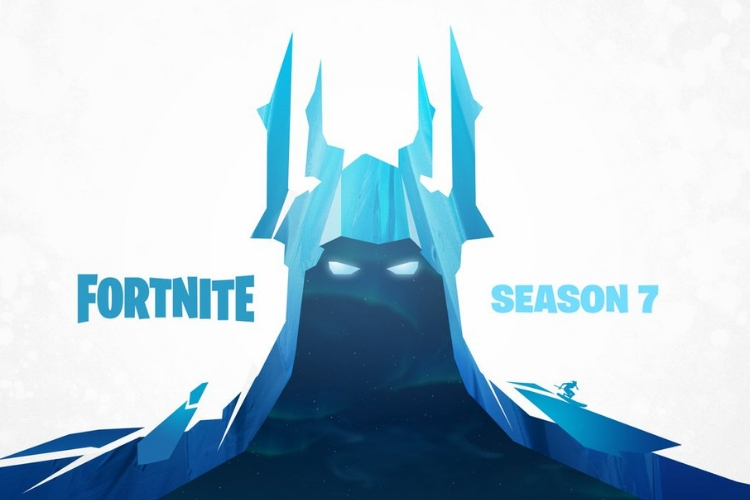 Fortnite, as we all know, debuts a new season every few months. Season 6 brought in a bunch of new in-game elements like pets, shadow stones, etc and it came out not too long ago. But Epic Games has now started teasing its seventh season, which is all set to begin two days from now.
Epic Games tweeted out a photo teasing the upcoming season. As you can see, the image shows an evil-eyed ice king emerging out of a snowy mountain. Here, check it out –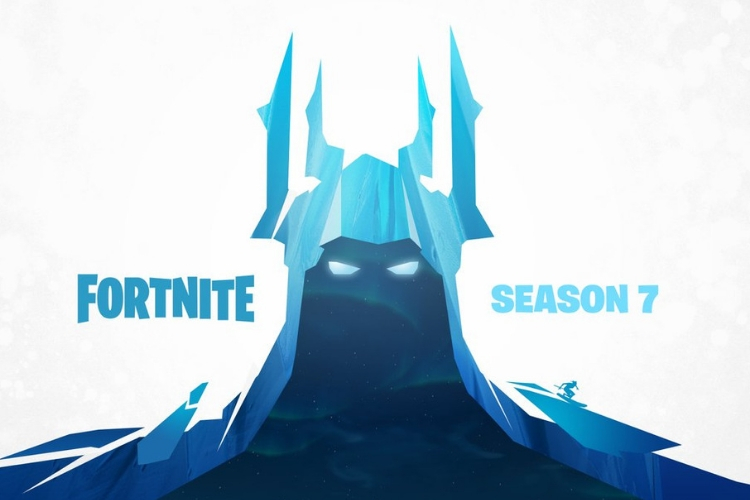 It's not immediately clear if Epic Games is teasing a new character/ outfit or does it have something to do with the game's theme. Whatever it is, don't expect a happy Christmas-themed Season 7, as the tweets also reads this – "A bitter ice spreads." Also, what is up with the guy who's snowboarding in the teaser image? Could it be part of the new season?
Season 7 Expectations
If you have been keeping track of Fortnite rumors, then you might be aware of the fact that a snow storm has been seen on the horizon to the south of the map. I am not sure about you, but it definitely looks like an iceberg to me. Additionally, the assets for different sound noises like crunching of snow while walking/ running have also been leaked. Heck, some players were also quick enough to point out the visible breath due to the advancing cold.
Someone requested a close-up 👀so here it is! With a T-pose thrown in for good measure. pic.twitter.com/KcadHxfgKn

— Emma Kent (@GoneEFK) November 28, 2018
All these leaks, along with the new teaser, makes me believe that the theme for the upcoming season will be winter.
Anyway, the new season, as I mentioned before, will debut in a couple of days, so stay tuned. In the meantime, let us know your thoughts on the teaser by dropping a comment down below.
---