Spotify started testing a new type of playlist a couple of months ago, which suggested music that the user's friends had recently listened to on the platform. The new playlist, dubbed Friends Weekly, is now rolling out to a larger audience, however, the company claims that it's still in testing.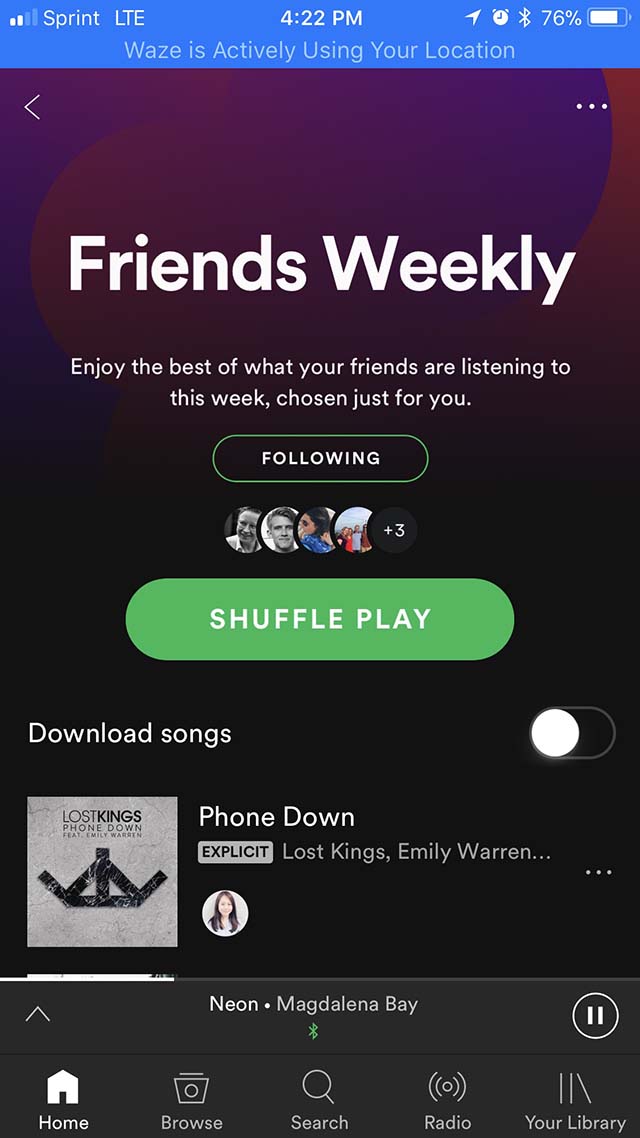 According to a recent report from The Verge, users have now also started receiving a complimentary feature which showcases their friends' Discover Playlists. The Discover Weekly playlists feature is also in testing and isn't available to all users who already have the Friends Weekly feature.
so there's a "your friends weekly" playlist that has stuff everybody has been listening to, and we also have access to other people's discover weekly playlists now pic.twitter.com/nXi7u6nXDE

— kim (@bajablast_babe) May 9, 2018
The report suggests that the new Friends Weekly playlist and the friends' Discover Weekly playlists are being introduced to Spotify in an effort to make listening to music on the platform a more social experience. The new features are expected to engage more users around its own unique take on the activity feed. The new features will not only help users discover more songs on Spotify but will also serve as a means to spark conversations between people who have a similar taste in music.
What do you think about the new Friends Weekly and friends' Discover Weekly features on Spotify? Do you think it'll help you discover new music and connect with friends? Let us know in the comments section below.
---