After a long string of leaks, rumors, and countless predictions from everyone in the industry, Apple has finally unveiled the new iPhone lineup for the year, and it's very much what we expected from the company.
The new iPhone XS and iPhone XS Max (I refuse to write it as iPhone Xs Max, that just looks horrible) are the typical 'S' update that Apple has released every alternate year (except last year when we jumped straight to iPhone 8 and iPhone 8 Plus alongside the iPhone X), and that shows in the improvements these phones have received.
What's New in the iPhone XS and XS Max?
Design-wise, the iPhone XS and iPhone XS Max are very much the same as the iPhone X — they still have the exact same notch, they still have a glass sandwich design with stainless steel frames, they still come with a vertical dual rear camera along with the camera bump, they still have the same OLED displays. They're the same phones from the exterior, other than the new gold color nothing sets the iPhone XS apart from the iPhone X. Of course, the XS Max has that massive display and huge battery too, which sets it apart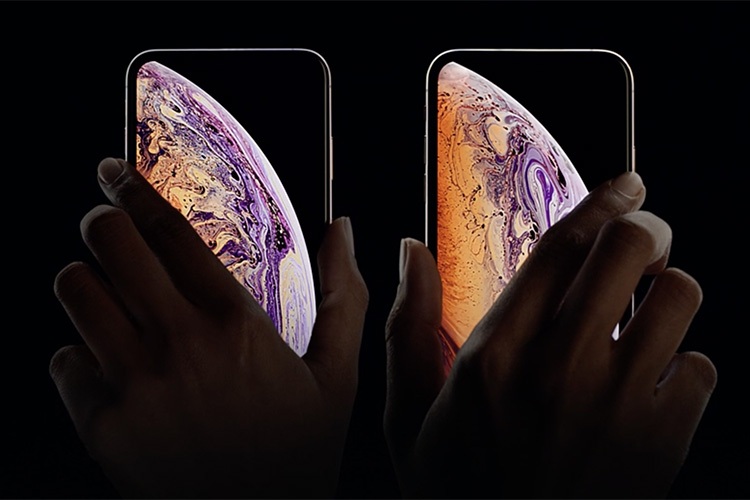 What's changed are the internals, and while it might not sound like much, it's a big update, as far as that goes. The new iPhones come with the all new Apple A12 Bionic processor — a 7nm processor that's bound to be leaps and bounds ahead of any other smartphone chipset out there. It comes with a new 8-core neural engine, and a new ISP which lets Apple do some incredible stuff as far as the cameras are concerned.
That's where Smart HDR and Depth Control come in. Phil Schiller, Apple's SVP of Worldwide Marketing spent a lot of time talking about Smart HDR and Depth Control. So what are they?
What is Smart HDR, Really?
So what is Smart HDR? As you know when you click an HDR photo, your smartphone captures not just one frame, but a bunch of extra frames at different exposures. It then merges these frames together intelligently to get a single shot with an overall better exposure in the highlights and the shadows.
Smart HDR takes this one step further. The new iPhones, thanks to the A12 Bonic can now shoot not just those few frames, but also record more inter-frames at lower exposures to balance out the highlights better. This should result in HDR photos not suffering from any overblown highlights no matter what. That's definitely a great feature.
What is Depth Control?
Coming to depth control, while Apple's announcement looked a lot like just the usual Live Focus sort of thing you'd find in most Samsung phones these days, there's actually more to the story. What Apple has managed to do, is create segmented layers of the photo to discern different parts in the photo and their distance from the subject.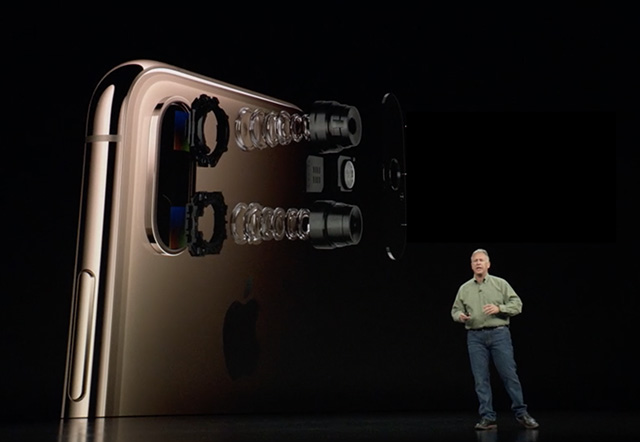 So, when you change the aperture value in editing from, say f/1.4 to, say f/8 or something, the phone doesn't just reduce the blur. It adjusts the blur in relation to the distance from the subject, much like you'd find on an actual DSLR with real bokeh. So, that's pretty impressive, even if a lot of regular users might not care much for the details.
What About the iPhone XR?
So the iPhone XR, which Apple announced pretty much like an afterthought, is actually a pretty impressive phone in many ways, and disappointing in some other ways. For starters, it's priced much lower than the iPhone XS, but it still brings the A12 Bionic chipset and all of its advantages, it still has the same iPhone X-like design (except with bigger bezels), and even though it has just one camera, it's the same one from the iPhone XS, and it can take portrait shots as well.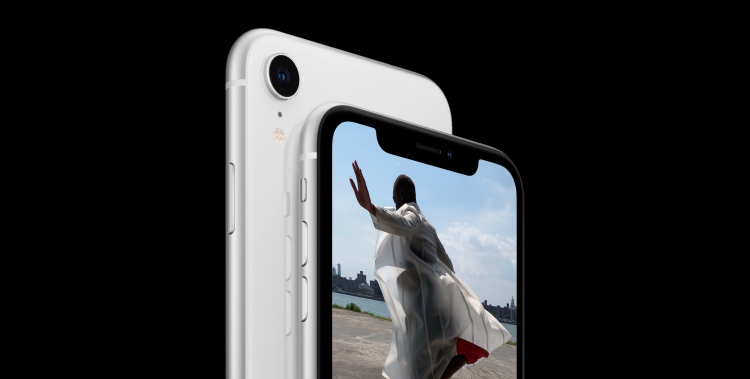 It's disappointing in that it has an LCD display, but that's something I could probably forgive had it not been for the 1792×828 resolution. I mean, sure it's still the same 326ppi as the iPhone 8 and the iPhone 8 Plus, but honestly, we don't even get a Full HD display in 2018? That's just wrong.
Anyway, since the iPhone XR also has the A12 Bionic and the new ISP and neural engine that come with it, it also has Smart HDR and Depth Control, which is definitely great.
Your $1000 iPhone X Is Now Outdated
So what about iPhone X users? The iPhone XR, the iPhone XS, or the iPhone XS Max don't make enough sense as an upgrade to the iPhone X, and I wouldn't recommend spending another $999 on a phone that's only a minor upgrade. I mean, sure, if you have $999 just waiting to be separated from you, go ahead and buy the iPhone XS; it looks like a great phone, but I doubt that's the logical course of action.
It does bring home the point thst your super-expensive phone from last year is now outdated just going by the A12 Bionic itself, and not mentioning any of the minor design refinements. I mean, the older iPhone X can't even do Smart HDR, and it sure as hell can't do the Depth Control thing.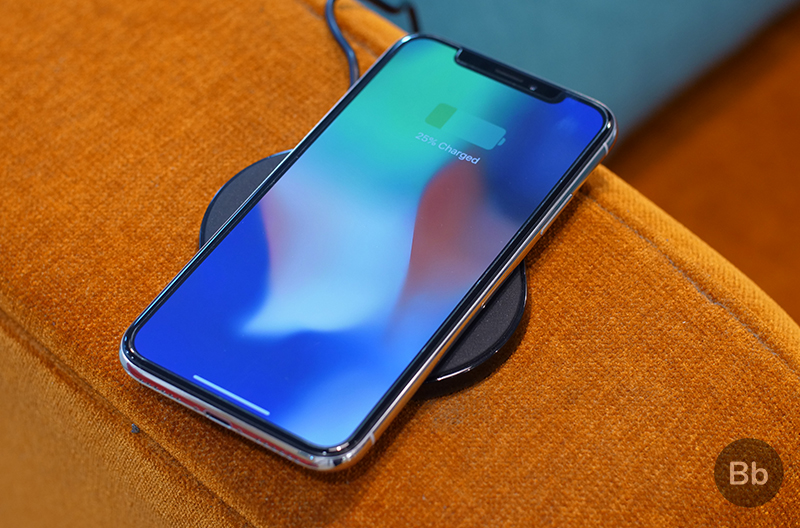 In fact, if I heard correctly on The Vergecast, Nilay Patel and Dieter Bohn spoke to Apple about this feature coming to the iPhone X, and the answer was that the iPhone X can't do this with its own cameras, but if you take a picture from the iPhone XS and send it to the iPhone X, it'll be able to do the Depth Control thing.
So, no, the 'old' iPhone X won't be getting Smart HDR or Depth Control, for now. Apple might figure out a way to get it working on the iPhone X, but fans shouldn't hold out in that hope. After all, Apple would prefer people upgrading to a new $1000 phone.
What's even funnier is that the iPhone XR, which is priced at $749 is now better than your $1000 phone as far as these capabilities are considered. Think about that.
iPhone XR, iPhone XS, and iPhone XS Max: A Worthy Upgrade?
If you're asking yourself this same question, the answer is actually pretty simple, as answers often are — if you have an iPhone 8 or iPhone 8 Plus (or something older), by all means, upgrade and get the new, more beautiful looking, more powerful iPhone XR, XS, or XS Max. If you have an iPhone X, it makes very little sense to upgrade, unless you absolutely want those Smart HDR and Depth Control features. Sure, apps launch 30% faster on the iPhone XS, but the iPhone X is not a slow phone by any means, and 30% doesn't justify $999 to me. Neither does the new camera, to be honest.
The iPhone XR is the perfect phone for a lot of people looking to upgrade from an older iPhone to something that's new and good-looking, but still not exorbitant. Many Android lovers will undoubtedly point out how a phone like, say the Poco F1 has better specs than the iPhone XR, and to them I say, an iPhone XR isn't trying to compete with Android budget flagships anyway, and people buying an iPhone are most probably going to buy an iPhone anyway, so why not let everyone love their own devices?
---
Load More