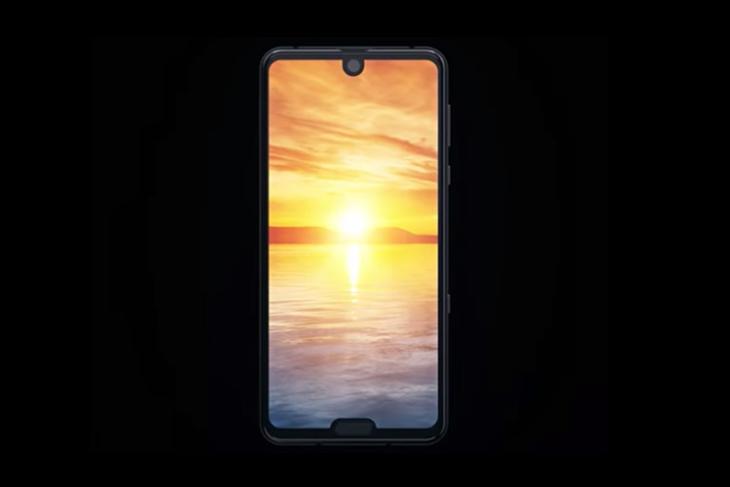 After launching the world's first dual-notch phone in the form of the Sharp Aquos R2 Compact last year, the Japanese company has announced a new 2019 flagship. The Sharp Aquos R3, as the phone is called, comes, yet again, with two notches — one on the top and another one on the bottom.
Sharp isn't just doing this for 'design' reasons though, both the notches have their own uses, even if the bottom notch could've been easily avoided on this phone. The notch on the top serves the usual purpose of packing in the selfie camera, while the notch on the bottom is used for a front-facing fingerprint scanner.
Other than the decidedly weird looking design, the smartphone actually packs in pretty impressive specs. There's a Snapdragon 855 processor, paired with 6GB of RAM and 128GB storage. The phone also comes with a 3,200 mAh battery with support for 11W wireless charging.
On the front, the phone comes with a 6.2-inch quad-HD IGZO display with a 120Hz refresh rate which means the phone will feel really smooth. Along with that, the display here is also HDR10 certified. The Aquos R3 comes with a 12.2MP + 20MP dual rear camera, and a 16.3MP camera in the waterdrop notch up-top.
Sharp hasn't yet announced the pricing and availability of the Aquos R3, but we should get those details soon as well.