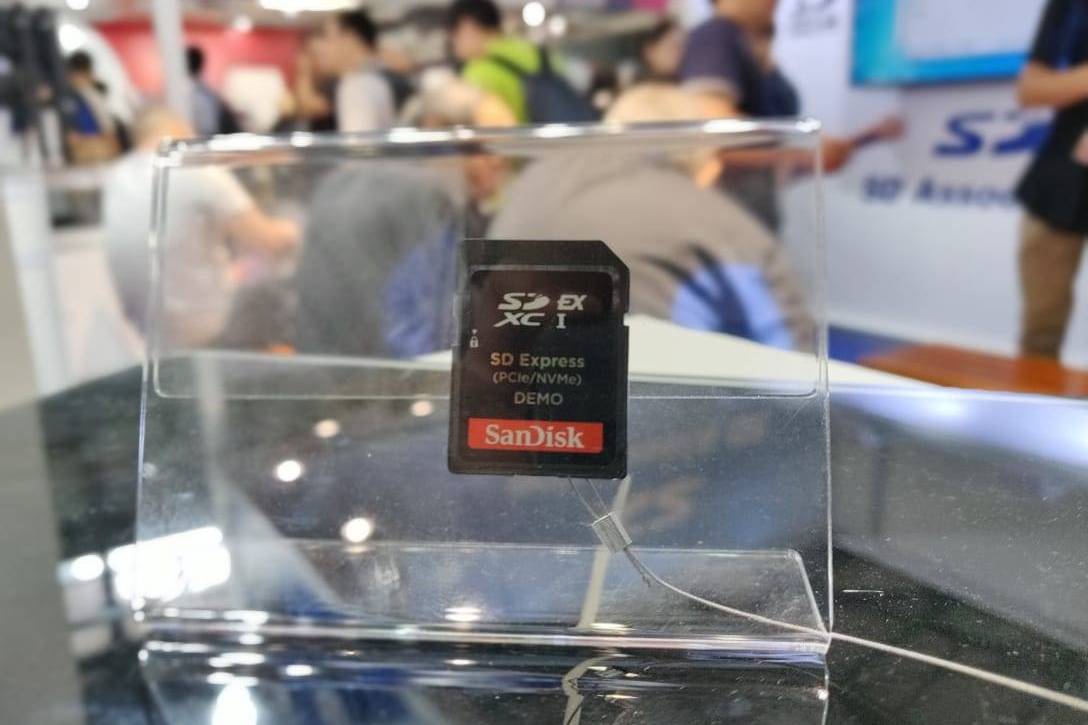 At the ongoing MWC Shanghai 2018, the SD Association has announced the new SD Express standard that is expected to not only increase the storage capacity of SD cards, but also make them significantly faster than the current models by adding PCI Express and NVMe interfaces to the legacy SD interface.
Besides improved performance, one of the other big advantages is that SD Express retains backward compatibility with current and legacy devices, and are part of the new SD 7.0 specification.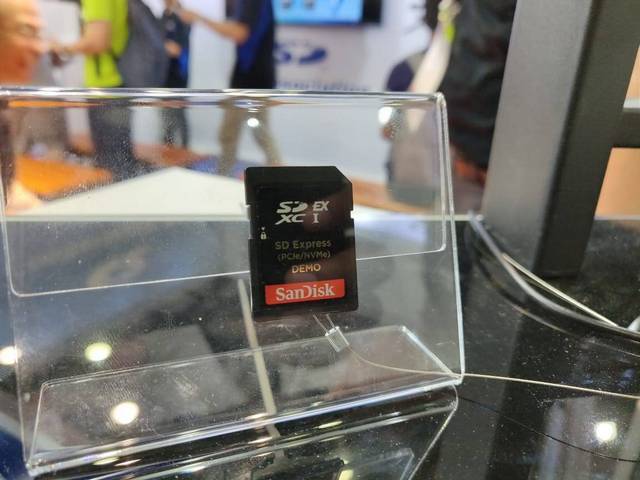 According to the official press release, the new technology will allow the maximum storage capacity in SD memory cards to from 2TB with SDXC to a whopping 128 TB with the new SD Ultra Capacity (SDUC) card. Speeds will see a significant bump as well, with the PCIe interface delivering a 985 Megabytes per second (MB/s) maximum data transfer rate.
As we saw in the proof-of-concept demo at the event, a SanDisk-manufactured SDUC card seems to have hit 898Mb/s read speeds and 580Mb/s write speeds in CrystalDiskMark.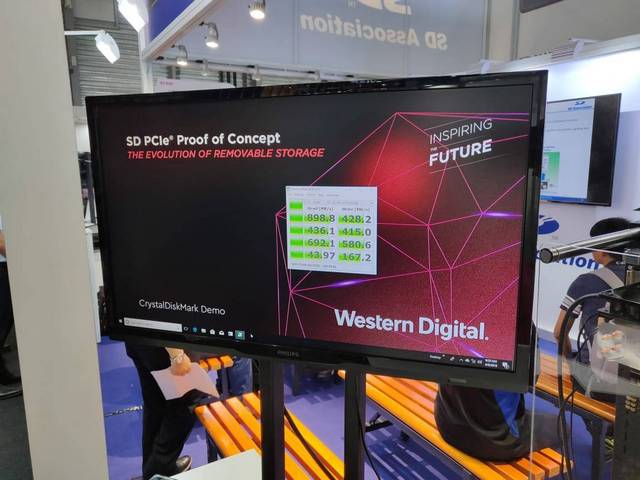 "With SD Express we're offering an entirely new level of memory card with faster protocols turning cards into a removable SSD", said Hiroyuki Sakamoto, SDA president. "SD 7.0 delivers revolutionary innovations to anticipate the needs of forthcoming devices and content rich and speed hungry applications".
SD Express uses PCIe 3.0 and NVMe v1.3 protocols defined by PCI-SIG and NVM Express, respectively, on the second row of pins used by UHS-II cards today. These cards also bring new options to system developers offered by PCIe and NVMe capabilities, such as Bus Mastering, Multi Queue (without locking mechanism) and Host Memory Buffer, according to the release.
In case you are interested in all the technical details, you can always take a look at the white paper released by the SDA. Called 'SD Express Cards with PCIe and NVMe Interfaces', it provides more details on the new capabilities and features found in the SD 7.0 specification. You can also check out the SD Association website for more details on the new format.
---