Asus has refreshed its original gaming smartphone and launched the much-awaited ROG Phone 2, naturally with a ton of accessories in tow. A gaming phone would be incomplete without its collection of accessories and Asus has launched a myriad of accessories for its newest gaming phone. However, there's a catch for users who are looking to upgrade to ROG Phone 2 from the original ROG Phone.
The original ROG Phone too came with a number of accessories and it was the first time anyone recognized what the scope of a mobile gaming phone could be. It was obviously first-generation hardware and as one would expect, they were not up to the mark. They were exciting and useful, but it's not like they didn't come with some inherent flaws. We can say that Asus was testing the waters with its initial accessory lineup for the original ROG Phone.
Now we have the second-gen ROG Phone among us and it comes with a new refreshed accessory lineup. Everything from the hard case or Aeroactive cooler attachment to the Twin Dock accessory has been upgraded. The experience has been polished to give the users a smoother experience, but this makes the older accessories obsolete. Asus has revealed to us that older-gen accessories are not compatible with ROG Phone 2, which is saddening to see but understandable.
Well, this is the reason I call the first-gen accessories as experimental. They were the testbed for Asus to see how they can develop complementary experiences for its ROG Phone.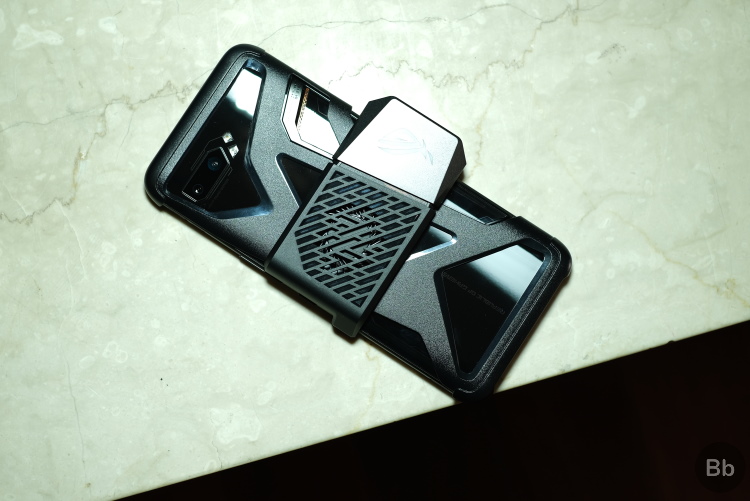 The only two accessories which remain pretty much unchanged are the mobile desktop dock and professional dock. They both look the same and offer the same utility as the previous year's docks, allowing you to extend your smartphone experience to a larger screen.
So, if you're planning to buy the ROG Phone 2, you'll also have to invest in some new accessories and chuck out the older ones. However, the new accessories that you buy alongwith ROG Phone 2 are future-proof and will be compatible with any ROG Phones launched in the upcoming years.