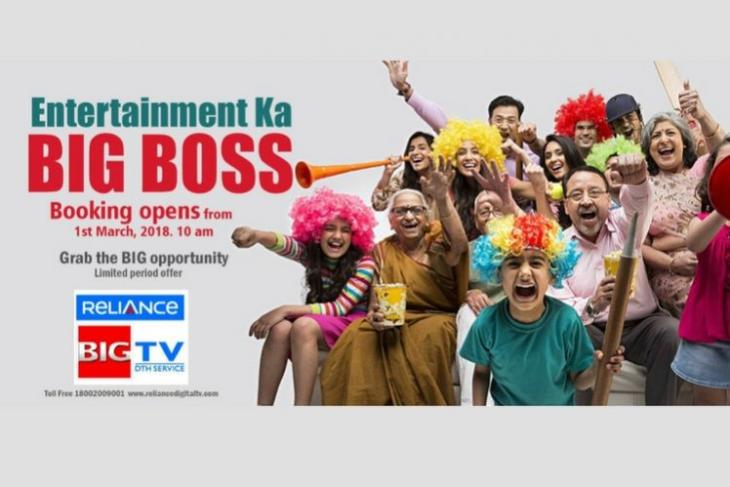 Reliance seems to be on the path of digitizing India. First, the big brother Mukesh Ambani completely transformed the telecom sector to make 4G services accessible to all and now his younger brother is following pursuit.
As part of the government's Digital India initiative, Anil Ambani's Reliance Digital venture plans to reform the Direct-to-Home (DTH) market with the launch of a bombastic offer for their Reliance Big TV service. This scheme has been designed such that you will be able to enjoy your favorite television shows "effectively free" for up to next five years.
This scheme is applicable on new Reliance Big TV set-top boxes, which will go up for pre-order on March 1 at 10:00 am IST for a limited duration. The latest HD HEVC set-top box is more feature-rich than its predecessors, enabling you to schedule recording, USB ports, access to YouTube videos, along with simultaneous viewing and recording of television shows.
Free For Up To Five Years
In order for you to avail this offer, you'll first have to pre-order the new set-top box and an outdoor antenna unit from Reliance Big TV's official website. It'll require you to shell out an initial payment of ₹499 to confirm the booking, followed by another ₹1500 on receipt of both the required units. The latter is a security amount and will be refunded to you later on.
This will get you free access to both FTA (free-to-air) and paid HD channels during the first year of service, followed by an effective no-cost service for the next four years. Once the free first-year subscription comes to an end, you'll need to recharge the set-top box with a monthly charge of ₹300 from the second year.

Now, Reliance Big TV asserts that if you follow the ₹300 recharge routine for 2 years straight then the security amount will be refunded back to you. This will, however, not be hard cash but instead, recharge credit that'll be added to your account. This means you would spend ₹7,200 over the two years to receive your ₹1,999 deposit. Along with the announcement of the offer, Reliance Big TV Director Vijender Singh said,
Reliance Big TV is going to mark the beginning of a new dawn in the way Indians have been accessing entertainment on their TV sets. Starting from today, entertainment comes effectively free of cost, with the latest offer.
To remind you, this is a limited period offer and the delivery of set-top boxes will start 30 days after booking confirmation. So, does this Reliance Big TV offer sound exciting to you? If not, which DTH service provider are you currently using? Tell us in the comments down below.