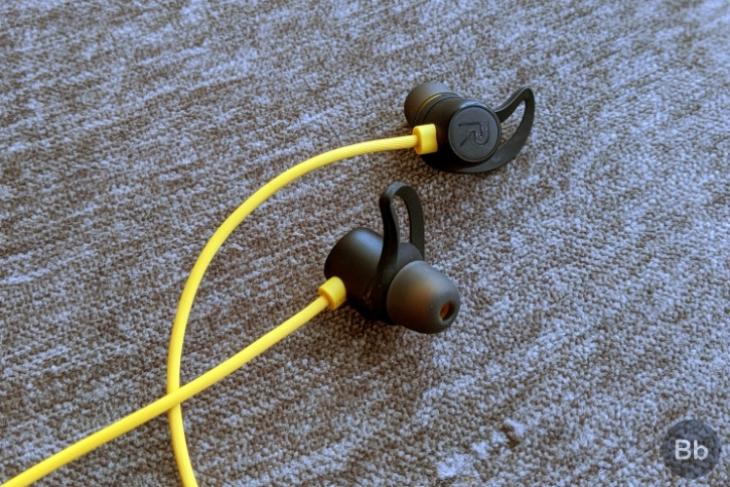 It's not just smartphones that are pouring in one after the other, Realme is also rapidly growing its accessories lineup in India. Realme has already launched a couple of wired earphones in the country, but alongside the Realme XT, the Chinese giant unveiled its neckband-style Realme Buds Wireless at the launch event in Delhi.
The first thing you're bound to notice with these wireless earbuds are the bright yellow wires (essential to represent the brand colors) that connected to the flexible neckband, which use dons a black color. It's a pretty minimalist design, with a three-button in-line remote in tow. and I quite like it.
Next, you will see that Realme Buds Wireless also bring along the magnetic clamping mechanism seen on the wired Realme Buds. The wireless earbuds disconnect and the music pauses when the earbuds clamp magnetically, but it does not continue playback when you put the earbuds back in your ears.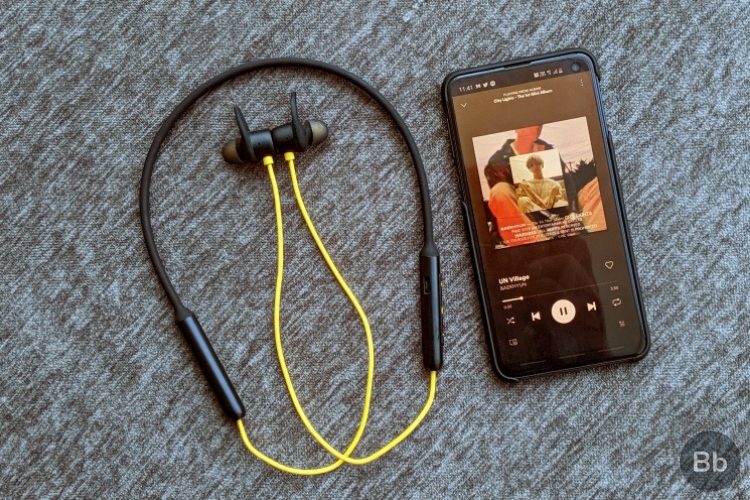 Realme Buds Wireless feature 11.2mm bass boost drivers with a multi-layer composite diaphragm. The wireless earbuds have been tuned by renowned EDM artist Alan Walker, which is crazy for EDM and bass lovers in India. The company also promises 12-hour playback on a single charge, with 10-minute fast-charging providing 100 minutes of playback. It also features IPX4 splash-protection in tow.
Well, it's needless to say that launching a neckband-style earphone is not a coincidence and is also in conjunction to the fact that Realme really wants to and is attempting to dethrone Xiaomi from its pole position in India. Realme Buds Wireless will retail at Rs. 1,799 and goes on sale right away. It will come in 3 color variants – black, orange, and green.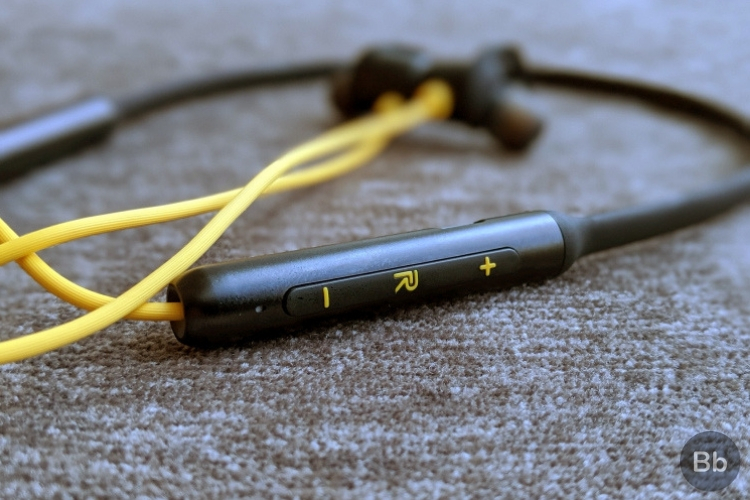 We are currently testing the Realme Buds Wireless and comparing it against Xiaomi's Mi Neckband Bluetooth earphones. So, stay tuned to know which of the two neckband-style wireless earphones sound better and which one should you buy.