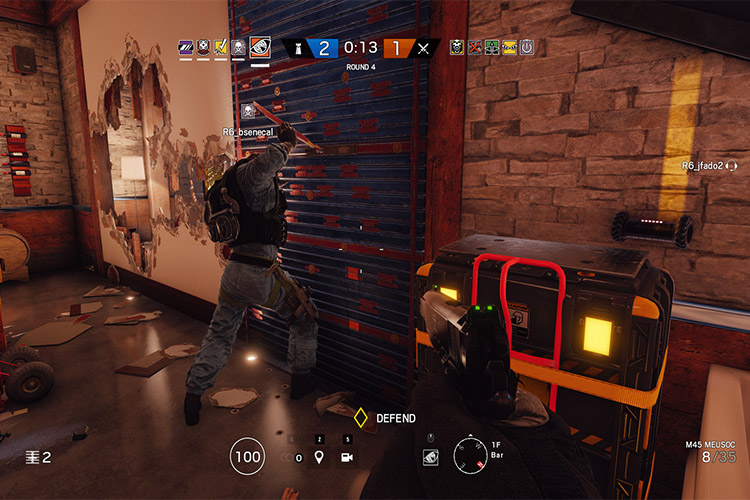 It's a Sunday, and while I'm sure you're enjoying a lazy day at home, or a fun day out at the movies (don't spoil Deadpool 2 for me…), I have yet another thing to add to your day and make it that much more awesome!
If you like first person shooter games like Counter-Strike, I'm sure you've heard of Rainbow Six Seige. It is, after all, a very wildly popular, and really loved game, and one that is constantly evolving and updating thanks to new DLC and what not.
Well, if you've never played it before, or if you have but you never bought it, this is the perfect deal! Tom Clancy's Rainbow Six Seige is free to play on Steam until midnight tonight, so you can go right ahead and start playing it for free. Plus, if you choose to buy the game, all your progress will get carried into the purchased copy. That means, you can try the full game out for free, and if you don't like it, there's no problem since you didn't pay for it.
However, if you do like the game, and you most probably will, you'll be glad to know that you can buy it for up to 50% off! Here are all the deals you can avail on Rainbow Six Seige on Steam right now:
Rainbow Six Seige — Starter Edition (₹368, 30% off)
Rainbow Six Seige — Standard Edition (₹1249, 50% off)
Rainbow Six Seige — Advanced Edition (₹1499, 50% off)
Rainbow Six Seige — Gold Edition (₹2399, 50% off)
Rainbow Six Seige — Complete Edition (₹3599, 50% off)
If you're interested in the free to play or buying the game, you can head over to the Steam Store.
---