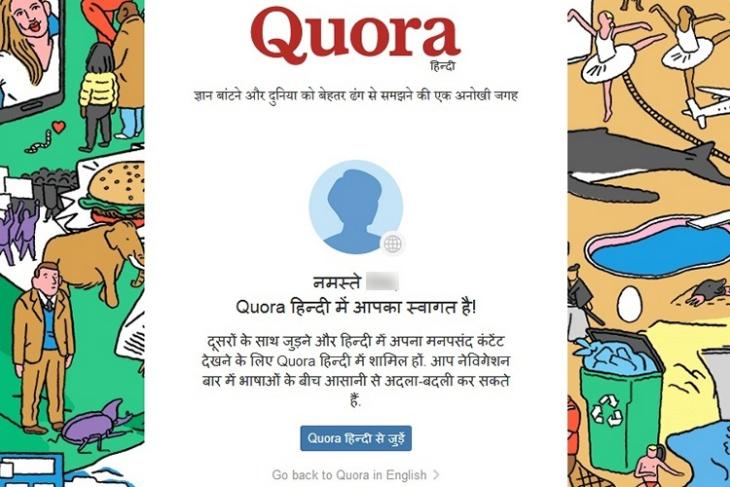 Indians love Quora if the memes are anything to go by. And the popular Q&A site is now available in Hindi as part of the company's plans to make its content available to a larger section of netizens in India.
The company also said that it is planning to launch its services in a number of other Indian languages, but didn't provide any further details on the subject. As far as Quora Hindi is concerned, though, the company says it launched a beta version of it for a small number of people in April 2018 before making it available universally.
In an interview to MoneyControl, Quora's India Country Manager, Gautam Shewakramani, said that it is natural for the company to have launched in Indian languages, given how important the country is to the company's business. According to him, "India is a large and important market for us and we have a large number of users from India. It was a natural extension for us that we would want to launch in local languages".
The company, however, has no plans to monetize Quora Hindi. At least, not right away. "The focus now is on maintaining quality and credibility of information shared on the platform", said Shewakramani. According to him, "We hope to have even more participation from people in India (with the launch of Quora Hindi). I've been excited to see the engagement throughout the beta of Quora in Hindi".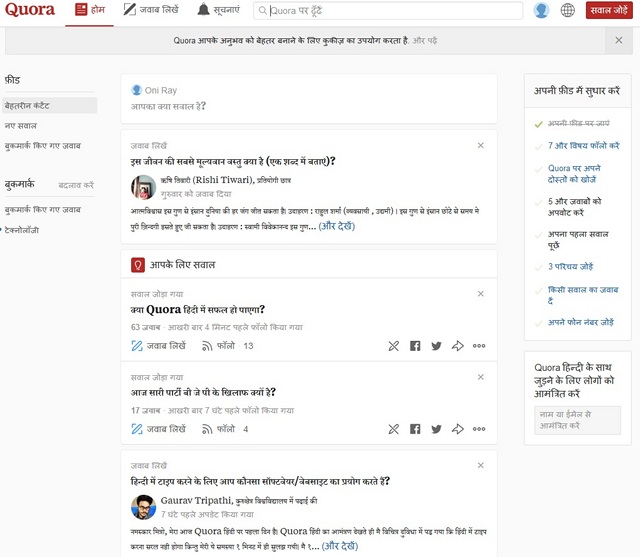 Founded in 2009 by former Facebook CTO, Adam D'Angelo, Quora was only available in English, Spanish, French, German, Italian and Japanese until recently. This year, though, the company seems to have started paying more attention to users from other parts of the world, and with a view towards making its services available to a wider audience, the platform was made available in Bahasa Indonesia just last month.
With demand for content in regional languages on the rise with every passing year, Quora will be hoping that its latest effort would help mitigate the dearth of high-quality online content in regional Indian languages and bring in more users to its platform.