Launched back in July 2016, Pokemon Go may have passed its peak, but developer Niantic is still doing its best to keep 'trainers' involved. The company keeps on adding new features and Pokemon to the game, to give trainers something new to look forward to after every few weeks.
The Pokemon Go trainer's community on Reddit, called The Silph Road, is always on top of major developments, extracting information from all sources possible. A recent APK teardown of Pokemon Go v0.91.1, conducted by the folks over at The Silph Road, reveals a ton of information about upcoming features, in-game quests, and mystical Pokemon.
According to the changelog, v0.91.1 of the game brings improved News feature, a new search term, along with various bug fixes and performance improvements. It also hinted at a number of changes and features which might be added to the game in future updates.
Here are all the new features/changes revealed in the APK teardown:
Search by 'Shiny'
Trainers will be able to search for all their Shiny Pokemon using the search tool on the Pokedex list page. The new feature will come in handy during Community Days events, during which shiny species appear in-game.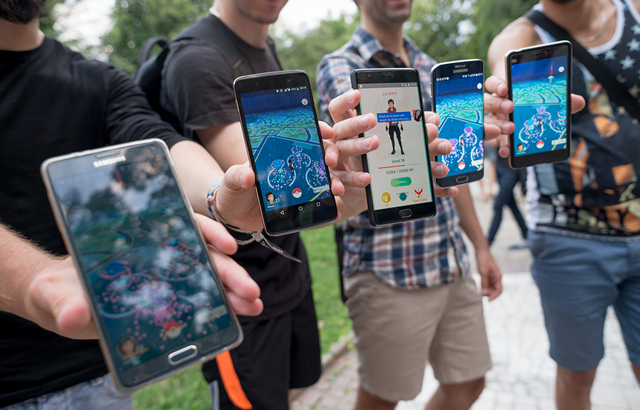 Overhauled News Section
The News section within the app has been redesigned, prioritizing unread news. All the read news is also handled in a better way, which suggests that Niantic might be planning to use the feature more heavily in the future.
Energy Bar Reworked
Underlying code reveals that the Energy Bar, which is used in combat, will get new attributes and a new 'key' system which will keep track of the bars' progress.
Device Support Check
The app includes new functions to check for device support. This comes right after the company announced that iOS devices that can't support iOS 11 will lose Pokemon Go support.
New Pokedex Display Buttons
Since Deoxys and Castform are unique Pokemon that have 'forms', the Pokedex has been updated to allow trainers to toggle between forms, genders, and 'shinyness'. This also suggests that Deoxys and Castform might be added to the game real soon.
Storing Trainer Location
Niantic has changed the way a trainer's location is stored in-game, which is expected to be part of an upcoming anti-cheat measure.
New Quests
Last, but not the least, Pokemon Go's 'Quest' feature has been completely reworked and a lot has been added to it. The game will get two new types of quests: Story quests and Challenge quests. The quests will have up to 10 objectives, up from the previous limit of two. Additionally, there might even be multi-part quests with combined objectives. The game will also introduce new quest attributes, quest characters, and pre-conditions for players to be eligible for a quest.
As of now, all the aforementioned features are WIP and are not live in v0.91.1 of the game. Niantic has released no information regarding the release of any feature, but the fact that the changes have already started to appear in the APK suggests that the features will arrive sooner than later.