Every month, Sony asks the massive PlayStation community to vote on its favorite game from the last month and publishes the results along with, sometimes, Editors' choice picks as well. Well, the results for March 2018 are here and there's no reward for guessing which game was voted as the "Players' Choice Winner for March." It is pretty obvious, after all.
Anyway, the PlayStation Blog team has also announced that Editors' Choice awards will also be given out every three months (usually) starting from now. So we have quite a lot of winners here for March 2018.
Players' Choice Winner: Far Cry 5
There was really no doubt that Far Cry 5 will win the Players' Choice award for March 2018. The game is part of a franchise that has churned out some hugely popular games, including (who can forget) Far Cry 2.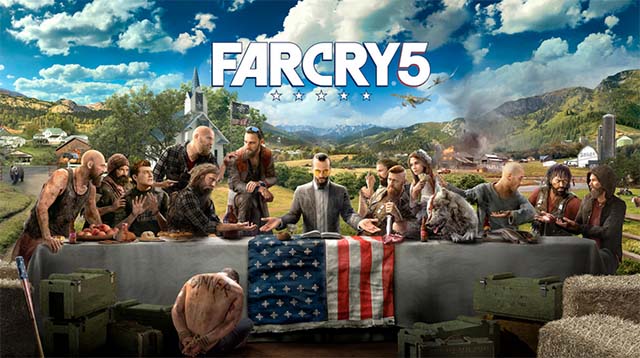 Far Cry 5 is the first time the series is based inside the US, with Hope County being the center of all the action in the game.
Players' Choice Runners-up:
Runners-up in the Players' Choice awards were
Ni no Kuni II: Revenant Kingdom
A Way Out
Editors' Choice Picks for January – March
The PlayStation Blog editors also made their own recommendations for the games they enjoyed the most from January to March.
Monster Hunter World
Justin Massongill says that Monster Hunter World is the first Monster Hunter game he's liked thanks to the increased accessibility and progression loop in the game.
Moss (VR)
Andy Yen picked Moss, the PS VR game thanks to its storybook charm, and the fact that the game is so well made, it's almost as if you're in a co-op mode with the protagonist of the game — heroine mouse Quill.
Shadow of the Colossus Remastered
Kristen Titus picked Shadow of the Colossus Remastered as her pick. From her description of the game, "Remastering a classic is always a challenge, but Bluepoint Games makes it look easy with its breathtaking update on Shadow of the Colossus."
Celeste
Justin Massongill's pick, Celeste, is a beautifully done platformer with a breathtaking soundtrack, and an amazing, personal storyline.
Dragon Ball FighterZ
Dragon Ball FighterZ definitely doesn't need an introduction. The fighting game based on the hit anime series is a treat to play, with amazing animations that rival those of the original show itself.
A Way Out
A Way Out is an incredible game about escaping from a prison. You'll team up with a live human player, and in your bid to escape from the prison you'll form bonds with the player you're playing with. But, towards the end of the story your bond and your friendship will be tested. According to Sid Shuman, who picked the game, it's already one of the best games of the year.