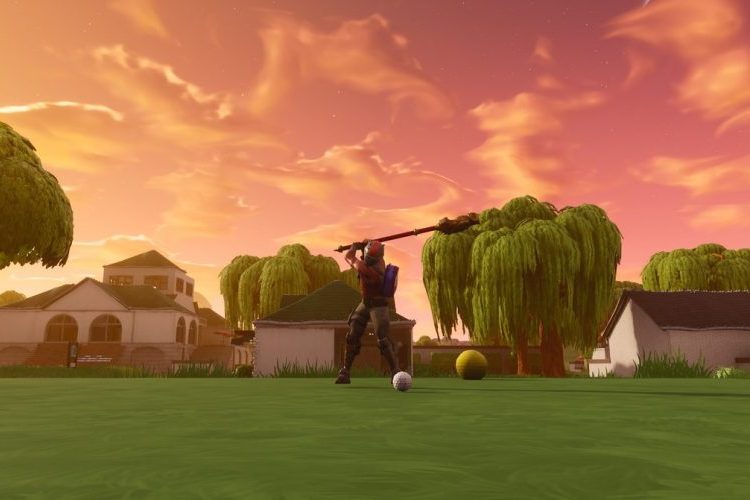 Fortnite's much-anticipated Season 5 Update is finally live and it brings a myriad of new features such as Viking ships, desert outposts, ancient islands, and newer vehicles. The most interesting feature, however, comes in the form of an in-game Mini Golf Simulator.
Yes, you can now enjoy a game of mini golf right within Fortnite Battle Royale, thanks to the introduction of new Battle Pass rewards known as Toys (that's what Epic Games is calling it). These Toys are exclusively available to this season's Battle Pass holders, but they'll also need to unlock the necessary Toys to play golf.
If you're wondering what Toys are, well, the answer is really simple. They effectively are emotes. But instead of teasing, dancing or jumping around, the emotes now generate a physical object in the Fortnite world, like a golf ball or beach ball (yes, there are several other mini-games as well).
#NintendoSwitch #Fortnite @WoomyTSA Im the next incoming golf pro, watch out. pic.twitter.com/qkOEJL00vn

— lui (@donut_xyzzy) July 14, 2018
PGA Tour #Fortnite #Golf #NintendoSwitch pic.twitter.com/Ai2SsC6pEa

— Jam (@JamGrimes) July 14, 2018
Once you have activated the golf ball toy, you can head over to the newly introduced golf course at Lazy Links in the northern part of the map and start practicing on your stance. Now, there's a lot of nuance in how you hit the shot and where it goes.
Before you activate this emote, you need to look in the direction, high or low for a strong or slow hit, you want to hit the golf balls. You can either choose to look to the sky for a drive shot or look to the ground for a careful and calculated shot. Once the ball has been hit, it will be marked with an arrow tied to your player's squad color.
As you can see in the tweets attached below, many Fortnite players have already started exploring the mini-games and try to master them. The mini golf simulator, as seen below, may not be the most accurate but it contributes to the fun factor of the game, which has always been the goal of Epic Games.
https://twitter.com/Hispanicti7anic/status/1017383181530664961
All that being said, it is worth taking a note that the new emotes 'Toys' are exclusive to players who purchase Season 5's Battle Pass and cross the 27th level. So, you'll need to spend some time playing the game and completing missions to get to golf in the game.
Image Courtesy: Polygon
---