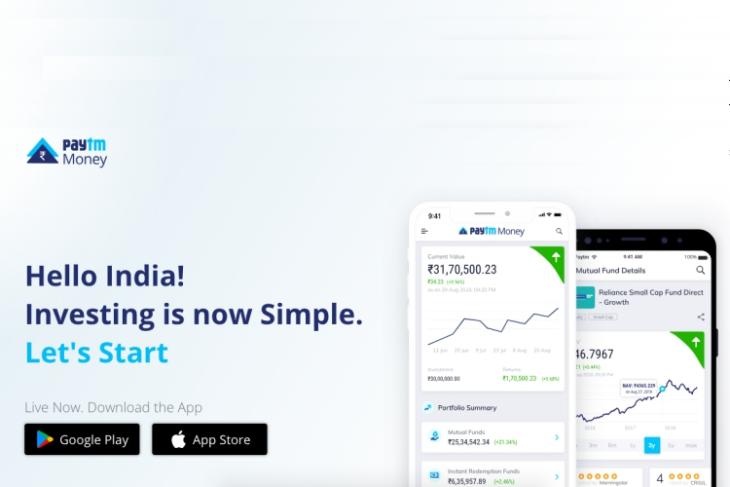 Paytm took another step today towards becoming a financial giant with the launch of Paytm Money, its mutual fund investments and distributions platform. It has been designed to make it simple for users to make investments in direct plans of mutual funds with no hidden commissions involved.
We had been hearing murmurs about the impending launch of Paytm Money for the past few weeks, with the company sending out emails for early access to its digital payments platform users. This helped them garner close to 850,000 registrations prior to the official launch of its mutual fund investment platform.
Paytm Money is an independent entity, operating out of Bengaluru and focusing on the creation of investments and wealth management products.
Paytm Money Features
Let's start off with the most straight-forward one – you can set up your Paytm Money account for free, with no hidden charges or opening fees involved. You get access to all mutual fund schemes from the top 25+ AMCs (asset management company) in India, so you can take your pick from 90% of the industry's Rs 22 trillion worth of assets.
However, if you aren't sure what mutual fund to invest in, Paytm Money has tried to ease the decision-making process by partnering with leading rating services like MorningStar, CRISIL and Value Research. It gives you an insight into the mutual fund performance, riskometer, and more info to help discover new funds and make a choice.
Paytm Money even gives you a free profile assessment to help know your risk appetite.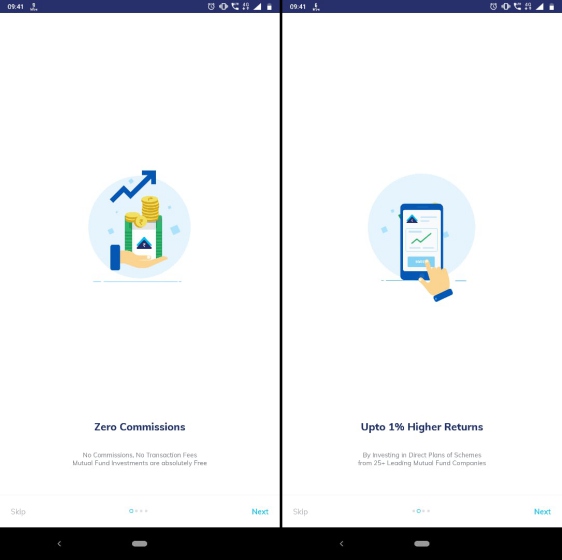 The highlight of Paytm Money is that it gives you the freedom to start investing in some schemes with as little as Rs 100 – without having to worry about transaction fees. You can conduct an unlimited number of investments and withdrawals, set up auto-payments, get comprehensive portfolio insights, and a lot more. Everything for free.
Paytm Money Availability
The Paytm Money app is live on both Android and iOS, but there's a lengthy waitlist to get access to the platform and start investing with just a couple taps. The company currently plans to onboard close to than 2,500 users per day, ramping up the same to 10,000 in the coming days.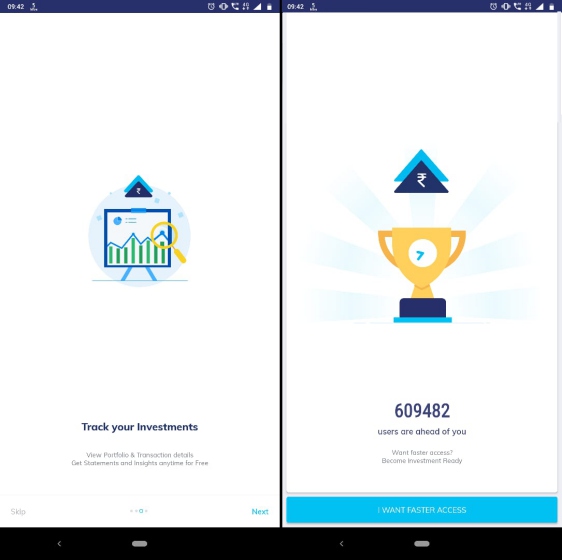 The users will have to complete the fully-digital KYC process, already live in the app, to gain faster access. The Paytm Money app shows that there are close to 6 lakh users ahead of me in line, but I have completed the KYC process including PAN, Aadhaar, and Bank account verification.
It took about 30 minutes for Paytm to verify all my details and get my account ready for investments, but I still couldn't buy or sell mutual funds.
While the mutual fund landscape in India may not be flourishing, platforms such as Zerodha's Coin, Groww and Paytm Money are looking to introduce the millennials to these financial institutions. The company expects the number of mutual fund users in India to more than double, from the existing 20 million to 50 million, over the next five years.
So, are you looking to download Paytm Money and start investing in mutual funds? Let us know your thoughts in the comments below.