Capturing a scene in a camera in the exact same ways our eyes see it can be trickier than how our brain initially perceives it to be. But, Panasonic as a camera brand is constantly striving to help its users seize magical moments and its latest mirrorless camera for professionals – the Panasonic LUMIX DC-GH5S – is a product of the company's motivation to constantly improve imaging. The GH5S is a camera which leans farther into the video capturing niche compared to the LUMIX DC-GH5, while the "S" in the new name stands for sensitivity – especially light sensitivity in low lighting that has been boldly billed as one of the main highlights of the camera.
The GH5S is rife with features, much more than what most professional photographers would use in their daily operations unless there's a burning desire to experiment. For the price of $2,500/₹1,84,990, the GH5S is designed to be one of the most appealing packages for videographers as well as deliver 4K video at 60fps with greater detail than the GH5.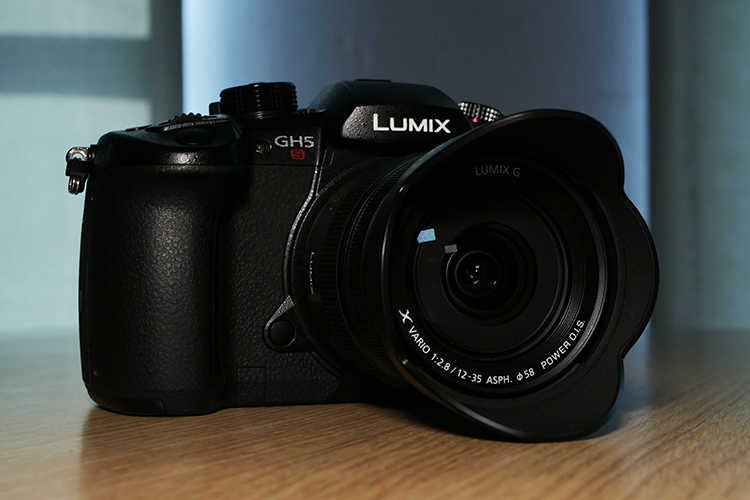 But does the added sensitivity justify the price bump? We recently had the chance of reviewing the new GH5S and hope our opinions help you make a better decision about which camera should you opt for. Let's start off with talking about the specifications of the camera:
Panasonic LUMIX DC-GH5S Specs
Designed for videographers with serious business, the DH5S has some compelling specifications on paper, especially in aspects which influence low-light capturing. Here's an overview of the GH5S's specifications:
| | |
| --- | --- |
| Resolution | 10.28 megapixels |
| Sensor size | 17.3 x 13.0 mm |
| Kit Lens | n/a |
| Viewfinder | OLED |
| Native ISO | 160 Ð 51,200 |
| Extended ISO | 80 Ð 204,80 |
| Shutter | 1/8000 to 60 seconds |
| Dimensions | 5.45 x 3.86 x 3.44 in (138.5 x 98.1 x 87.4 mm) |
| Weight | 660g (with SD card and battery) |
Box Contents:
The Panasonic LUMIX DC-GH5S bundle packs in a bunch of accessories, though it does not come with a kit lens. The range of accessories enclosed in the package are:
Panasonic LUMIX DC-GH5S body
Rechargeable Li-ion battery
AC adapter
USB-C connector cable
Viewfinder eyecup
Shoulder strap
Body cap
BNC converter cable
Flash port cap
Design and Build Quality
From the very moment I picked it up, it felt the camera felt like it crams in a lot of tech within a small casing. The body fits very comfortably in the hand, and the only thing that seemed to bother me was the camera's weight. As it is, the GH5S is designed with a special attention to videography and you're less likely to saddle it around your neck and tour the countryside. But, the weight of the camera is another reason that will compel you to not take that route. The weight also leads to a baggy grip which gives a sense of insecurity.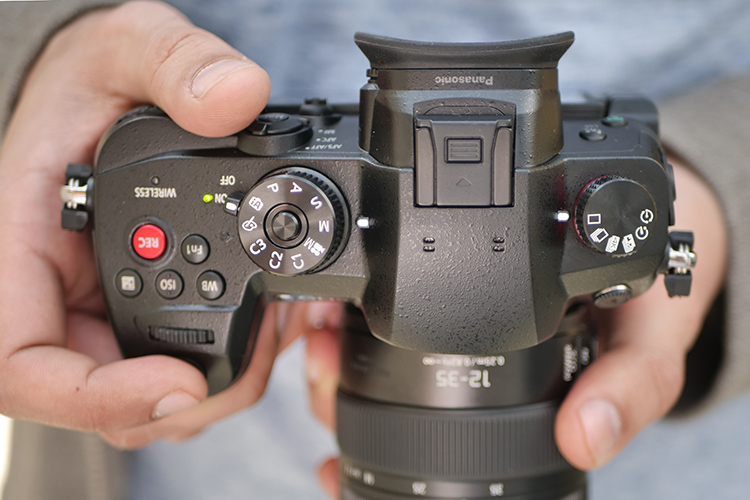 The outer body is crafted from magnesium-alloy which makes the camera feel sturdy while the company has assured that the internals are locked away from water and dust, thanks to its weatherproof nature. There are no moving parts and the camera should be able to bear with mild knocks, although Panasonic makes no claims about the camera being shockproof. The buttons are extremely tactile I almost got driven away while fidgeting with them.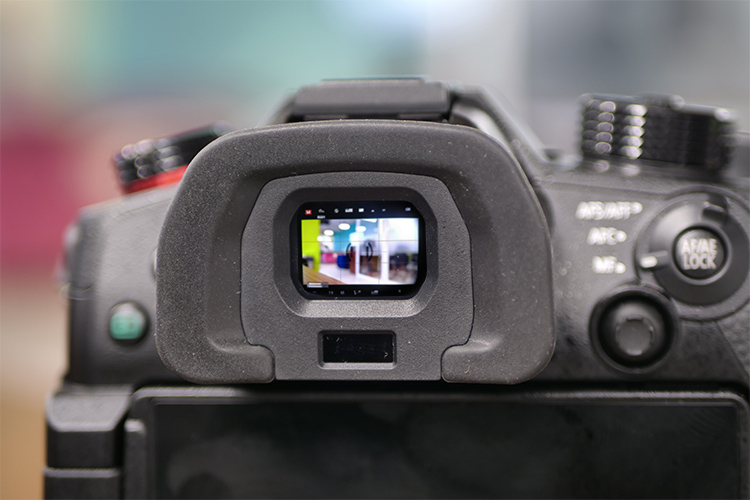 The GH5S carries what Panasonic calls a Live View Finder (LVF) which is an OLED electronic viewfinder. The preview shown in the LVF changes according to the camera's light sensitivity settings, which is a good thing. It is magnified to 0.76x and its 120fps view can display moving content of the frame without any observable lag. The viewfinder is complemented by a 3.2-inch touch-enabled LCD display which can swivel on your command, allowing you to capture those moments from challenging angles.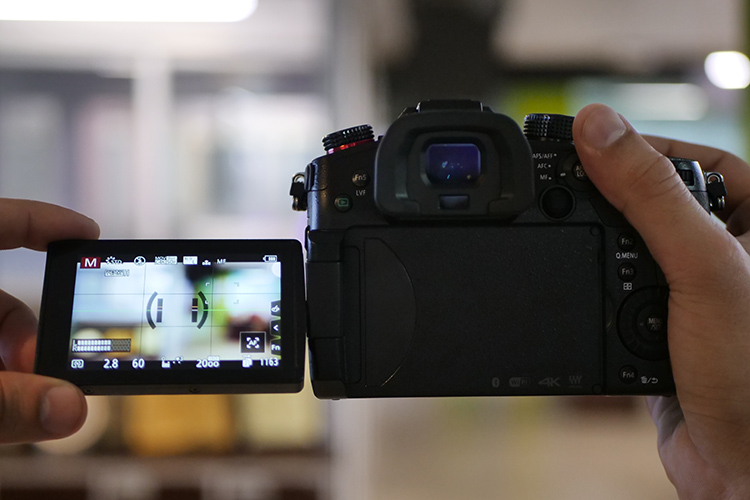 Rotating dials or wheels, and buttons make up for a large part of the upward-facing side. There is a dedicated dial for selecting different preset modes, another for fiddling with shooting styles, and conveniently placed wheels for changing aperture size and shutter speed.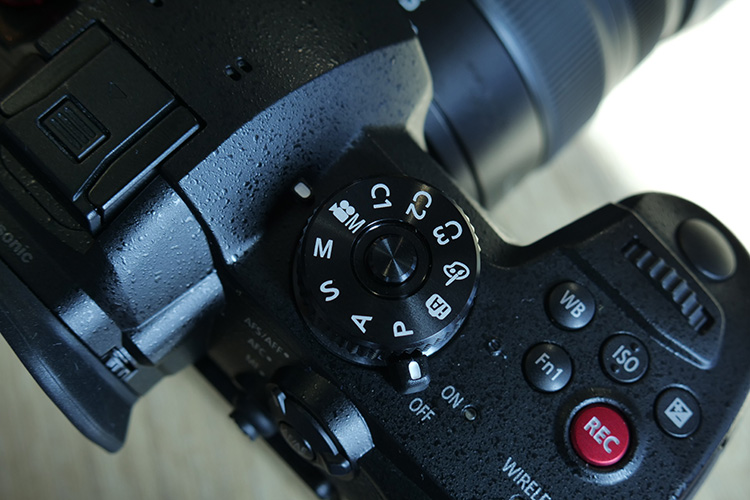 There is a dedicated button for ISO which allows you use the aperture wheel for changing the ISO settings. The body is rigged with buttons including a dedicated recording button which is really handy as well as five function buttons whose functions can be programmed to perform a variety of tasks.
The right side features two SD card slots which support UHS-II cards for recording at high bit-rates. These slots are armed with different modes which allow you to capture video endlessly without having to take a break. You can also use both slots simultaneously to record videos on two SD cards at the same time.
The left side of the GH5S is equipped with a full-sized HDMI port and a USB-C port which can be used for data transfer and along with LUMIX Tether software for controlling the camera using your PC or laptop in real time. Along with these, you also get headphone and mic ports as well as 2.5mm jack for attaching a remote.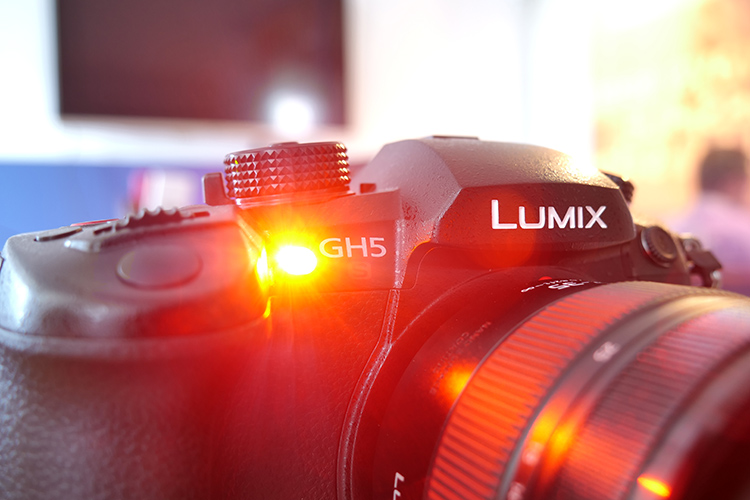 On the front is a depth-sensing LED to let the camera identify objects in the dark and focus on them. While the GH5S has a brilliant and sturdy build just like the GH5, its bulk is what dampens the experience and you might feel agitated if you want to capture an action scene or take the camera out for a run without a gimbal.
Features
The LUMIX DC-GH5S is designed to be much more than just the efficient video capturing device Panasonic bills it as. It is powered with a 10.28-megapixel "Digital Live" MOS sensor which supports multiple aspect ratios like 3:2, 4:3, 16:9, and 17:9 without affecting the focal length. The sensor supports 14-bit RAW stills for lossless photography.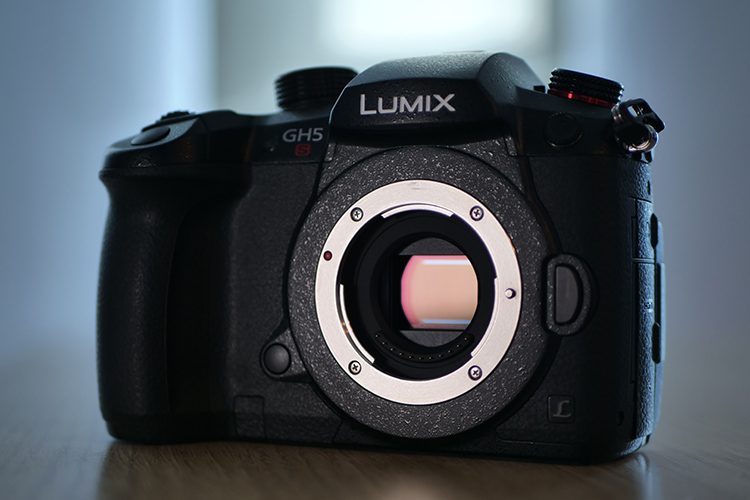 Another heavily promoted feature new to the GH5S is its Dual ISO technology which allows photographers to use two different values of native ISO. This basically superimposes a dark image with a bright image, using two different circuits per pixel, which allows minimizing distortion of images in extremely low-light conditions.
The GH5S also allows for 4K burst shots at 60fps, allowing users to capture minute details, even on the fastest moving or distant objects. Another major advantage of the GH5S is its slow-motion video recording at 240fps, which was limited to 180fps in the GH5.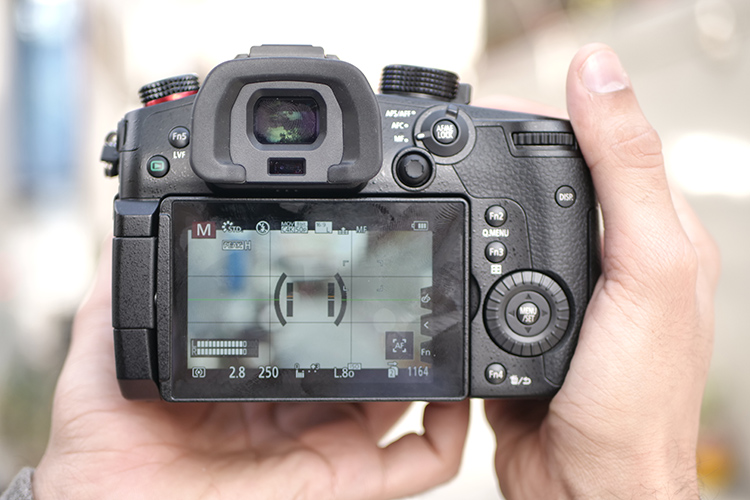 Given its affection for the night, the GH5S has some special features dedicated to shooting at night. First of all, you get a night mode which can be set to dim both the viewfinder and the LCD screen separately so that you are able to focus on objects in the dark and not distracted by the bright elements popping on the screen. The MF Assist feature allows users to manually focus on distant objects with precision by magnifying the display's content by up to 20 times. Additionally, the Live View Boost mode will let you choose the frame accurately in poorly-lit conditions by increasing the gain and decreasing the frame rate of the display.
User Experience
The DC-GH5S is a feature-packed camera but getting desired shots might take some time if you've recently adopted the Panasonic LUMIX covenant. Although the basic features are easy to get around and play with, being a professional photographer or videographer, you're unlikely to limit yourself to the basics. Beebom's in-house shutterbug, Manmeet Singh (find him on Instagram @7ography), who's been using our GH5 for several months now, recommends attentively reading all the bundled manuals more than once – even byheart them if necessary, else you could be dumb-founded by the vastness of available features.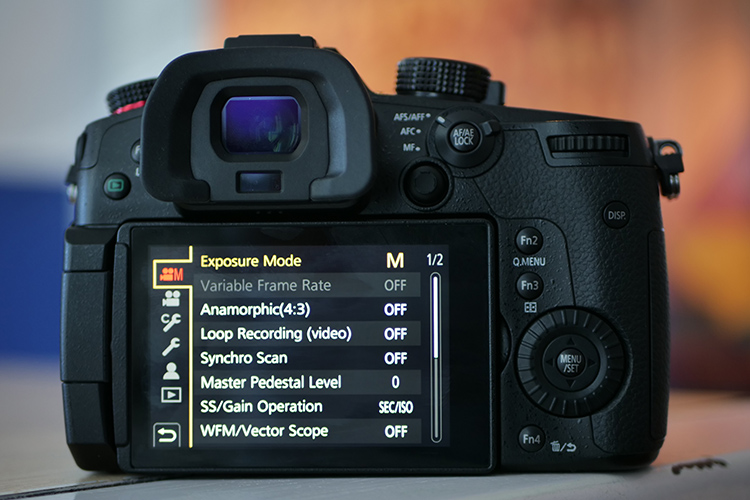 The GH5S has a tremendously fast shutter and there is virtually no lag between switching the camera on and snapping a picture or recording. I found the LCD screen a bit cluttered and overwhelming at first but it settles in eventually. From the initial shots it appears that the yellows and reds in the frame are more exposed than they ought to be – if you're a GH5 user, you'd know what I am talking about.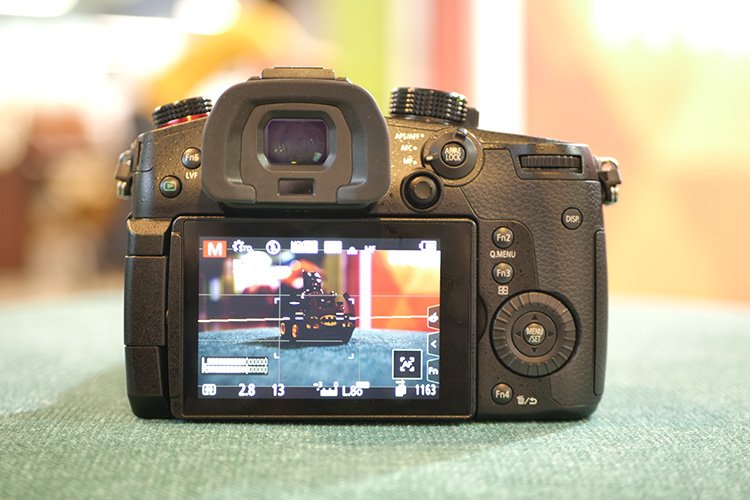 Being a mirrorless shooter, the GH5S also boasts of a silent electronic shutter which isn't desperate for any attention and does the job well, especially in daylight. We, however, observed zebra patterns on both the screen and the viewfinder while capturing burst shots in artificial lighting.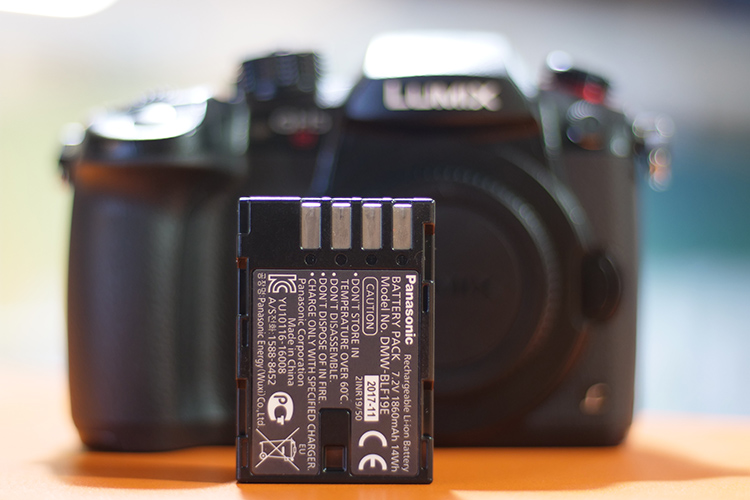 In terms of the battery backup, the GH5S is a super performer. It packs in a 1,860mAh battery which can easily last for over an hour of continuous 4K recording while the GH5 lasts around 45 minutes.
An aspect which might peeve certain users is the absence of image stabilization in the camera's body, but Panasonic defends the move saying the feature would have caused shaking of the sensor as most users would prefer shooting videos with the GH5S using stabilization equipment like a dolly or a gimbal with the camera. However, in reality, this is also because of the large size of the sensor. So in order to add image stabilization feature, you will need to add a lens with OIS.
Performance
Starting off with the performance, the GH5S has terrific autofocus abilities. Except for occasional hiccups, the camera's autofocus is greatly reliable. It offers a variety of options to focus and follow objects, especially if you're looking at elusive ones. The camera is equipped with 225 autofocus points that allow you to choose the nearest object based on depth but that's not all. You get a face/eye tracking feature so that the camera does not lose focus on your face while you're recording yourself. You can also peg focus to an object and use the touchscreen to set a multiple-point focus area or pinpoint at a single point within the frame.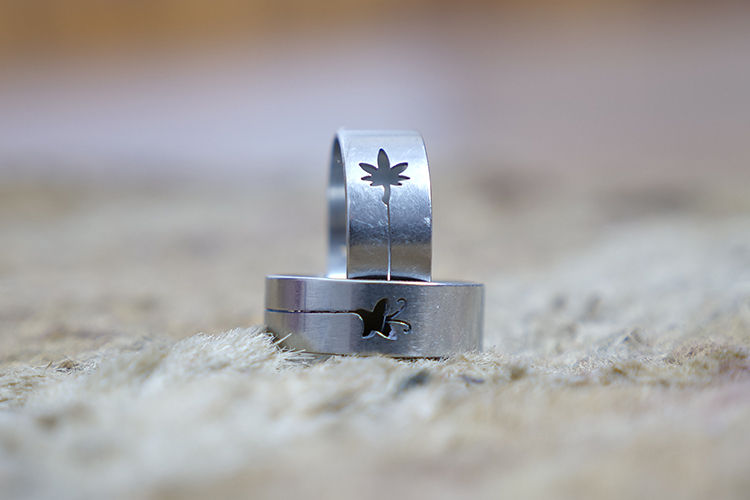 In terms of capturing, the GH5S – as was mentioned earlier – leans towards more saturated tones. Although this is to tune the coloring scheme of images to suit the eyes, the results might turn out different from the real scenario. The sensor is more sensitive to shades of yellow and red, and these hues are intensified greatly, sometimes even more than desirable.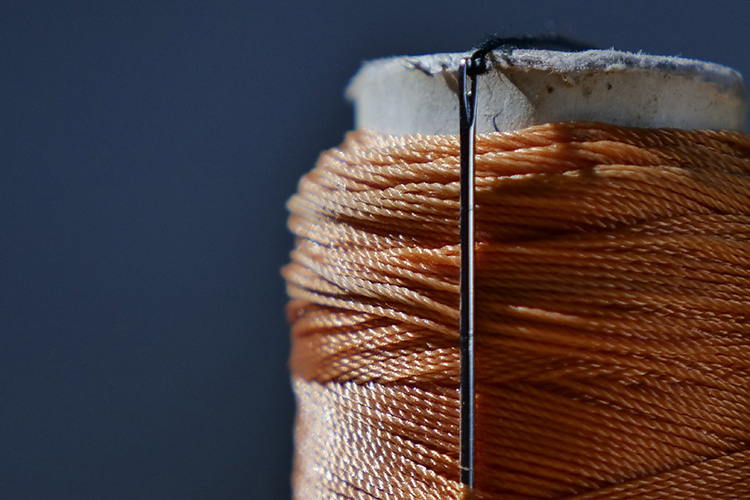 The GH5S comes with presets for anamorphic recording via dedicated lenses and supports Panasonic's proprietary V-LogL mode for cinema-like recording with an amplified focus on foreground objects while the hybrid log gamma allows you to capture video content which is more relevant for a TV or broadcasting-style shooting.
One of the biggest highlights of the camera is 4K recording at 60fps with a "native" or optimal ISO of 800 against the GH5's native ISO of 400. This means that the GH5 is capable of recording video at 4K videos at a light sensitivity of ISO 800 without having to increase the gain of the processing signal from the sensor. In simpler terms, this allows you to capture videos at ISO 800 without observing any graininess or noise.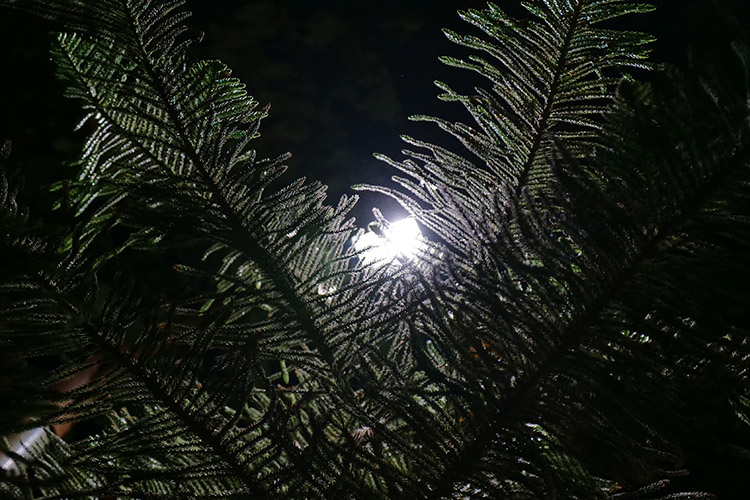 4K video capture at 60fps has been one of the major selling points of the Panasonic GH5 and the same prospect will benefit the GH5S which is capable of twice the light sensitivity as the previous model. This means that low-light videography will be a blissful, or half as frustrating (based on your outlook on life), experience. This is also appealing given the price point of the cameras as the feature is rarely available at this price point.
But with that special focus on videography, the GH5S does not disappoint as a still shooter, especially in low light. These are some other pictures clicked using the Panasonic GH5S: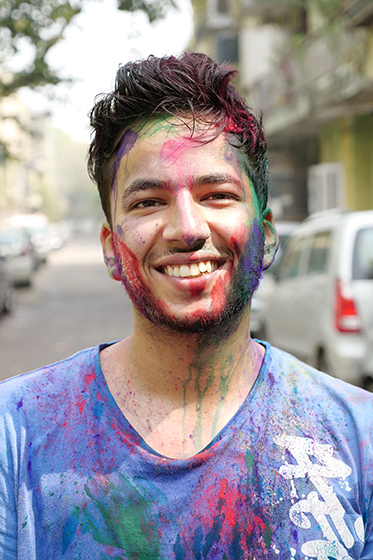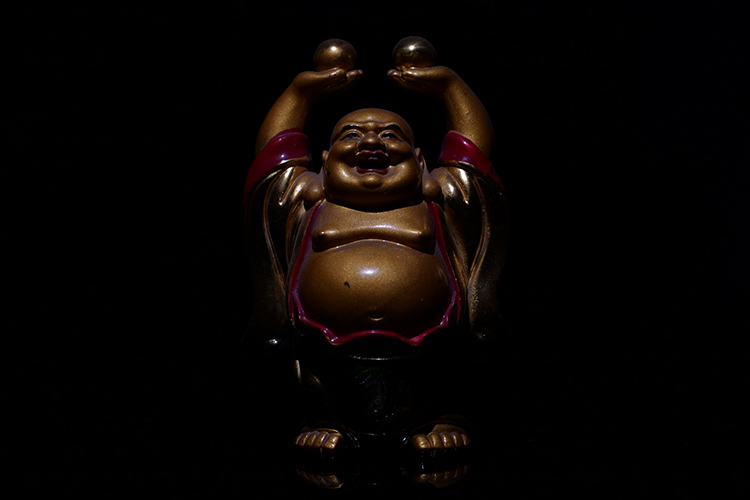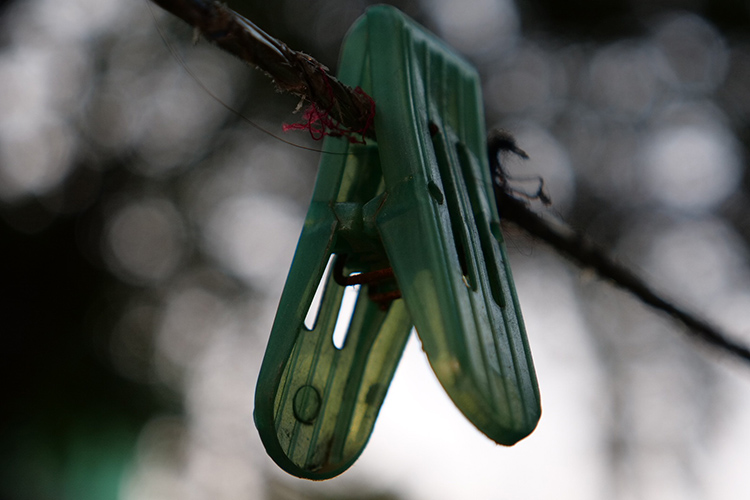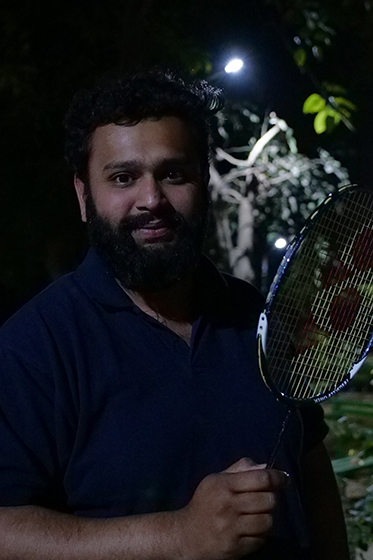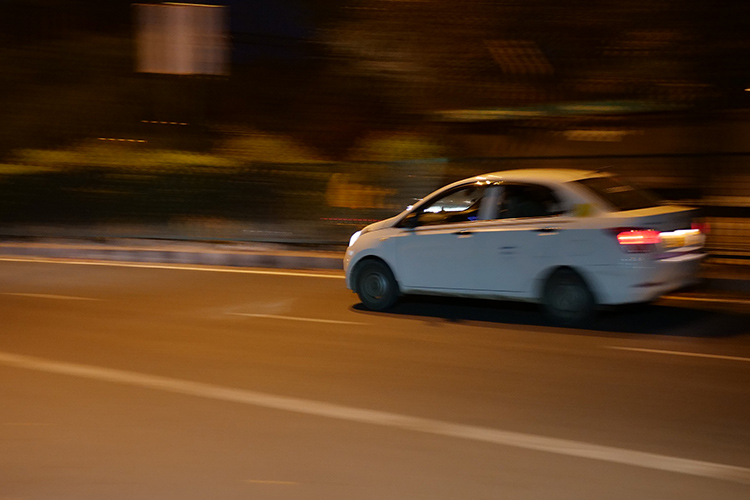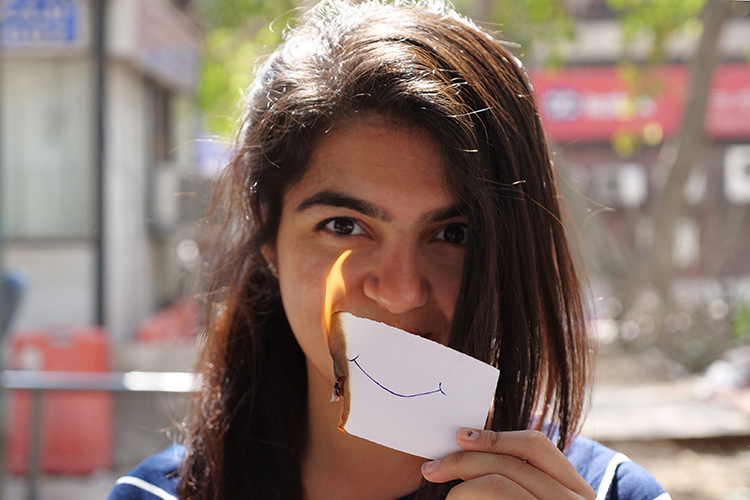 Panasonic LUMIX DC-GH5S: Is it Worth Your Money?
The Panasonic LUMIX DC-GH5S is a super contender for the crown of the best 4K 60p shooter available at an affordable price. The camera's low-light capturing skills are worthy of attention and its solid build gives you a sense of assurity – at least as long as you don't have to carry it for too long. If you're serious about videography, own a YouTube channel or want to establish yourself as a prodigy in the indie film-making industry, the GH5S will be worth your money.
Pros:
OLED electronic viewfinder
Superb low-light videography
V-LogL for cinematic effect
Support for anamorphic lenses
Great battery backup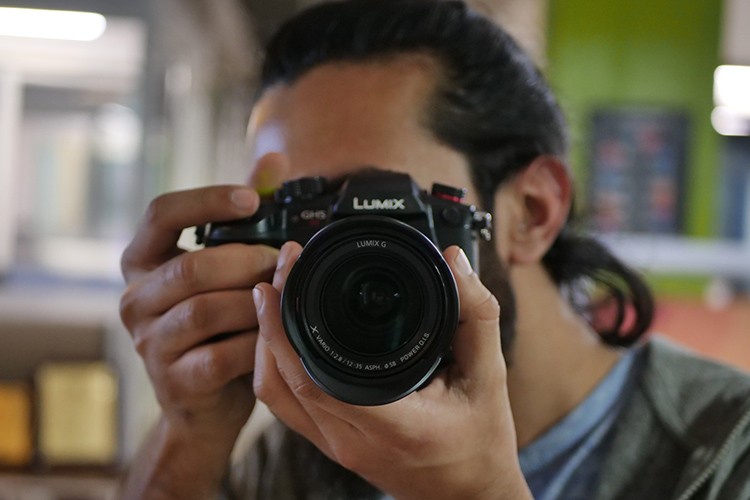 Cons:
Bulky
Yellows in images are slightly overexposed
Lack of in-body image stabilization
Buy from Amazon: ($2,498/₹1,84,990, Body Only)
SEE ALSO: 15 Best Cameras for YouTube Videos You Can Buy
Panasonic LUMIX DC-GH5: Perfect for Night Videography
The Panasonic LUMIX DC-GH5S is an excellent video camera for its price with its powerful low-light capturing abilities. It should be an excellent choice for anyone looking to ace the art of film-making, especially if you want to be the lord of nighttime videography. But in the process, you might have to devote time to understand the interface and available features. If, however, you're looking for a camera with a well-balanced performance both in terms of photography and videography, you might want to consider other options like Canon 6D Mark II, Nikon d810, or Fujifilm X-H1.
---
Load More