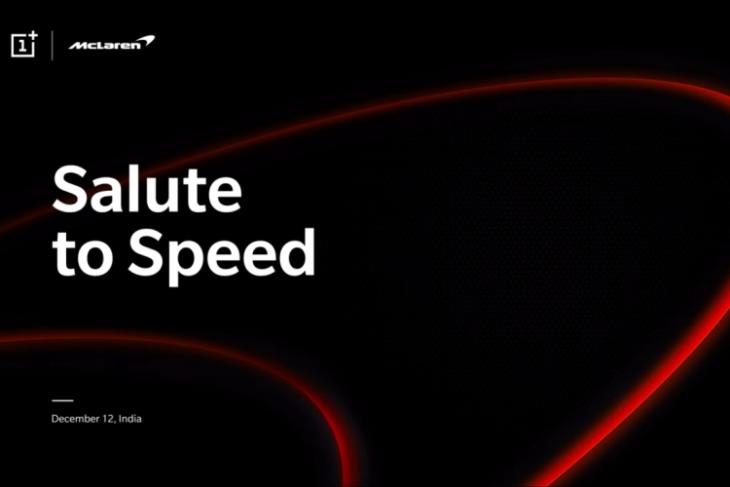 OnePlus has announced a new partnership with automaker McLaren, details of which will unfold in India on December 12. The partnership incorporates both McLaren Automotive and McLaren Racing, the legendary Formula 1 team.
"Joining forces will enable OnePlus and McLaren to unlock a new long-term technology partnership," according to the OnePlus statement which leans heavily on the 'Speed' factor. There's some talk about the new OnePlus 6T and its Screen Unlock and fast charging support, but that's about it in terms of concrete details.
There's a video released by OnePlus to announce the partnership. And there are more than one hint about a limited edition variant of the 6T.
A big hint that a new limited edition 6T phone is coming is the URL for the official micro-site for the partnership, which ends in 'mclaren-6T'. OnePlus mentions McLaren's achievements including how it made the first carbon fiber monocoque for F1 cars. Could this be hinting at a carbon-fiber back for the 6T?
Indeed, OnePlus goes on to talk about its past limited edition phones. "In 2017, OnePlus teamed up with Parisian retailer Colette to produce the OnePlus 3T x Colette 20th Anniversary Edition – an all-black device pushing the boundaries of technology and fashion. And, combining technology, art and fashion, OnePlus worked with Jean-Charles de Castelbajac to produce the OnePlus 5 x JCC+Limited Edition "Callection" of colourful gear and technology."
The OnePlus 6 Marvel Avengers Limited Edition as well as the OnePlus 5T Star Wars Limited Edition also got a mention. So it's not a stretch to think it could be a limited edition McLaren-branded OnePlus 6T.