Esports and competitive games have blown up over the years, and organizations like the International Olympic Committee are starting to take an interest. With Asian Games opening the floodgates and announcing eight esports titles as medal events at the upcoming September Asian Games 2022 (being held in 2023 due to COVID-19), it seems the International Olympics Committee also wants to try its hands on it, announcing an esports series. However, while Asian Games featured some of the well-known, legacy esports titles as the medal games, the Olympic Esports lineup is strange in itself. Let's take a look at what we mean in this in-depth guide about the Olympic Esports Series 2023 games.
Olympic Esports Series Games (2023)
The Olympic Committee recently announced the "Olympic Esports Series 2023," a global virtual and simulated sports competition in collaboration with International Federations and respective game publishers. The Olympic Esports Series is open to everyone, with players taking part in qualification rounds. The shortlisted finalists will face each other at the Suntec Centre in Singapore from June 22 to June 25, 2023.
In an attempt to maintain the integrity of the Olympic Games, the committee has chosen nine titles for the Esports Series, all of which are digital counterparts of the physical sport. This includes mobile games for tennis and archery, along with virtual games for taekwondo and cycling, among others. The complete list of Olympic Esports Series 2023 Games is as under:
1. Tic Tac Bow (Archery)
Tic Tac Bow is a blend of the classic game of tic-tac-toe and archery into one game. This mobile game pits two players against each other, where the goal is simple. You need to shoot arrows at a 3 x 3 archery board, scoring points. The first player to complete a whole row (much like in Tic Tac Toe) successfully wins the game.
Tic Tac Bow boasts everything seen in a free-to-play game: in-game coin purchases, random drops, daily log-in bonus, and more. It's only available on Android right now and will be coming to iOS really soon. This game is curated by the World Archery Federation. They are the international federation for the Olympic sport of archery.
Try It Out (Android, Free)
2. WBSC eBASEBALL: Power Pros (Baseball)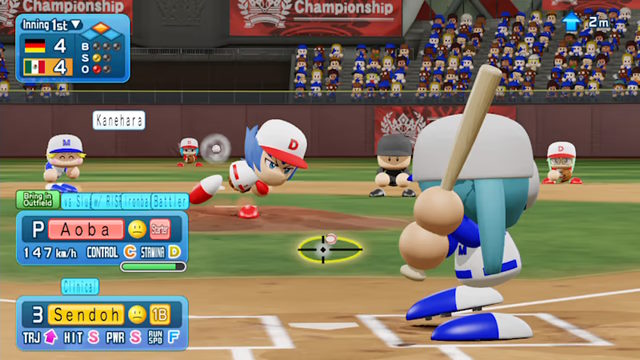 WBSC eBaseball sees players pretty much play a whole game of baseball in a virtual setting. This game is currently available on Nintendo Switch and PlayStation 4. WBSC eBaseball boasts adorable player models, various game modes, and easy pick-up-and-play mechanics for everyone to enjoy. Moreover, the game lets you create your own team, get a chance to bat, pitch, and field, and compete against friends offline or against global players online.
WBSC eBASEBALL: Power Pros esports is curated by the World Baseball Softball Confederation, the world governing body for the game of Baseball, Softball, and Baseball5. It will be interesting to see how many gamers pick up their controllers to compete in the Olympic Esports Series Game.
Try It Out ($0.99, Nintendo Switch)
3. Chess.com (Chess)
Chess has always been one of the popular sports titles in the world, and it is not a surprise that the game of wit will feature in the esports lineup of the Olympics in 2023. Chess.Com is a web-based platform that pits players against each other in a match of Chess.
It has leaderboards, tutorials, a ranking system, and an overwhelming community of passionate chess players. Over the years, this platform has gained popularity thanks to popular chess streamers. The International Chess Federation, the governing body for the game, will curate the esports matches.
Try It Out (Free)
4. Zwift (Cycling)
Zwift is a mix of digital and physical setups. The digital app features popular cycling tracks from around the world that you can cycle through with other people. Along with that, you also need physical cycling kits, that simulate the cycling experience at home.
Zwift cycling is already a popular game that's competitively played in numerous parts of the world, and it will now be part of the Olympic Esports Series 2023. Union Cycliste Internationale, the governing body for cycling events around the world will oversee the event.
Check It Out (Visit)
5. Fortnite (Shooting)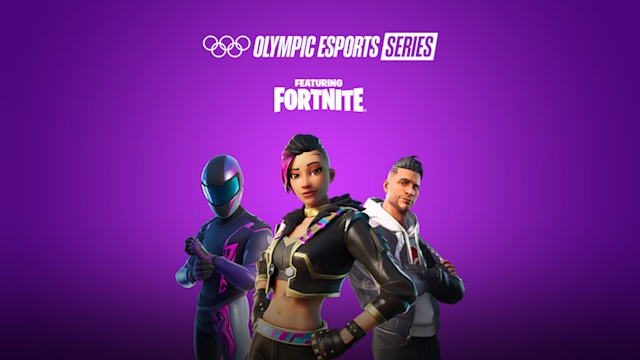 Yes, Fortnite is also in the mix of games to be played at the Olympic Esports Series 2023. But there's a catch. You won't see the chaotic and fun battle royale mode played at this event. Instead, we will see 12 players from the 2023 Fortnite Champion Series (FNCS) duke it out in a shooting competition in a specially designed Fortnite Creative Island.
Check It Out (Free)
6. JustDance (Dance)
JustDance is well known for its yearly reveals during the E3 video game event at Ubisoft's showcases. The dance game sees players mimic various dance moves using motion controls through an app on their phones or consoles, and it scores them. The game puts players in choreographies based on popular songs around the world.
This game's esports rounds will be curated by the World DanceSport Federation, a governing body responsible for the DanceSport and Para DanceSport.
Try It Out (Free)
7. Gran Turismo (Motor Sport)
Another well-established title that had a very concise esports presence over the year, Gran Turismo is a simulation racing game made by Japanese developer Polyphony Digital for PlayStation. Gran Turismo features simulation features, realistic gameplay, and offering of an assortment of cars.
Now, the Olympic Committee has not mentioned which edition of Gran Turismo is being considered for the esports games. We guess they will be picking the latest Gran Turismo 7 as the title for the event. Nevertheless, the games will be curated by the Fédération Internationale de l'Automobile, the organization responsible for motor car usage around the world. Also known as FIA, they oversee sports such as F1 and more.
Try It Out ($69.99)
8. Virtual Regatta (Sailing)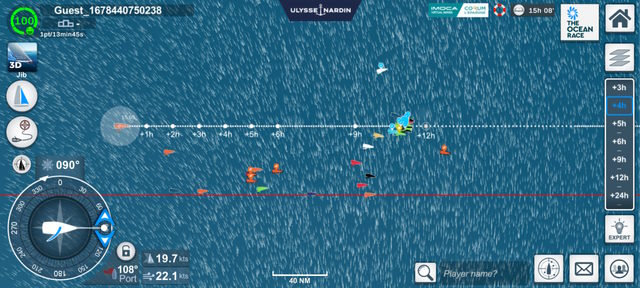 This game is an online sailing race simulator, which originally started as a browser-based title, but quickly turned into a mobile-app game over the years. Virtual Regatta boasts real-time weather conditions, near-realistic control, and a passionate community of players. The goal is to sail from point A to point B using real-world sailing tools.
The esports aspects of the game are overseen by the World Sailing, a body for the sport of sailing, officially recognized by the Olympics.
Try It Out (Android and iOS, Free)
9. Virtual Taekwondo (Taekwondo)
Virtual Taekwondo sees players fitting sensors on their legs and duking it against digital taekwondo players. The sensors pick up each movement and attack, scoring them accordingly. Refract Technologies, a company consisting of ex-Ubisoft and EA developers, is the brain behind this game. Virtual Taekwondo turns a contact-heavy combat sport into a safer, contactless affair. World Taekwondo, the governing body for the combat sport, will curate and oversee the matches for this virtual game at Olympic Esports Series 2023.
10. Tennis Clash (Tennis)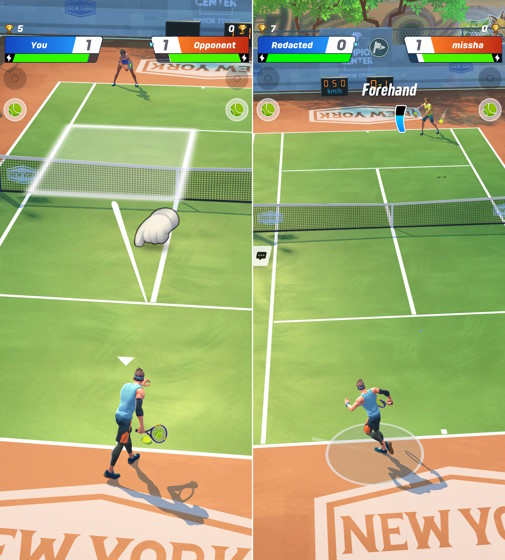 The final title in the lineup is a popular mobile game called Tennis Clash. In the game, players lock horns against each other in matches of Tennis. To play the title, you need to swipe your finger toward the point where you want to hit the ball. It follows the ruleset of tennis and features a cartoon aesthetic. Of course, given it is a free game, in-game monetization is something players should expect from it.
International Tennis Federation, the governing body for tennis matches worldwide, will oversee the esports matches for the game during the Olympics Esports Series 2023.
Try It Out (Android and iOS, Free)
Olympic Esports Series 2023 Game Lineup Raises Questions
In an era where competitive online games are available in abundance, the game lineup introduced by the Olympics for their esports series is disappointing.
In an era where games like Counter-Strike, DOTA2, Street Fighter 5, and League of Legends, among others, have established themselves at the forefront of competitive esports titles, it raises questions on what basis these titles were decided for the Esports Series. One might argue that these games were chosen to mimic the real-life sports featured in the Olympics and for accessibility. At the same time, popular esports titles not only make phenomenal stage events, but they already have a strong pro-player presence. Well, it raises even more questions when Asian Games, a similar global event, has a better lineup of esports titles compared to the Olympics pick.
The game selection here feels out of touch, seemingly selected by the Olympics authorities and governing bodies without much thought and research into the esports scene worldwide. Hopefully, the Esports Series by the Olympics opens up more avenues for actual esports titles to hold the grand stage in the future. What do you think of the Olympics Esports Series game lineup for 2023? Tell us in the comments section below.
---
Load More