The gaming industry is the technological world's fastest growing community, and more and more developers are joining in. This is a great time to be alive for any gamer, as you have access to a plethora of games. Also, thanks to the digital revolution, there is no need to carry your game disks. You can download the games digitally and play them anytime you want easily. But the high prices of the current crop of games is what limits the entire gaming experience for most users.
This is where NOKEYS steps in. The digital marketplace promises heavy discounts across all major titles while having a great UI and secure verified payments. Now that you know what NOKEYS is, let us take a detailed look at the wonderful online marketplace.
First Impressions
The User Interface is the first thing that anyone notices while viewing a website for the first time, and boy was I pleased with NOKEYS' user interface. Everything is quite simple, with dedicated sections for deals, hot products, as well as upcoming deals. The website has great functionality combined with an appealing design language.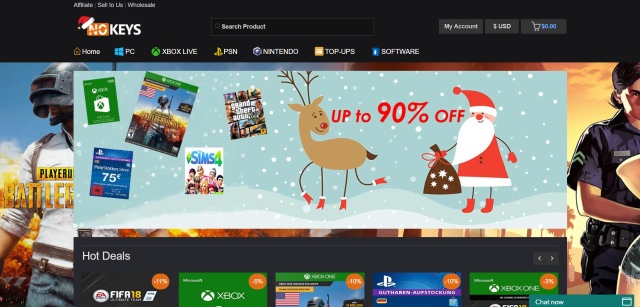 The main interface opens up with a ribbon on the top allowing you to choose the platform for which you'd like to download the game for. Below it, are sections for Deals and other products, allowing you to choose the game you want easily. There's also a Search option for users who just wanna get straight to things.
Key Features
NOKEYS is a portal for selling game and software keys online that can then, later on, be redeemed. This works as a digital game distribution marketplace and supports almost all the major gaming platforms. Now that we've made that clear, let us take a look at some of the key features of this website.
Variable Modes of Payment
If you're hosting an online marketplace that is available for users worldwide, it is important to have plenty of modes of payments that is feasible for everyone. Thankfully, NOKEYS understands that and has provided its users with plenty of payment modes.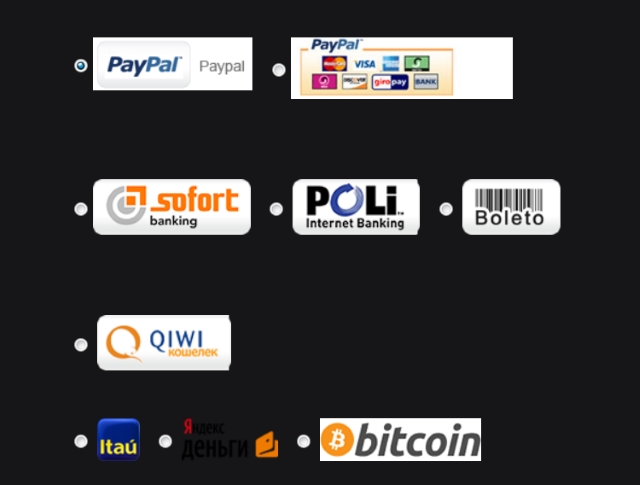 NOKEYS provides its customers with a variety of payment methods like PayPal, Credit Card, Skrill, Webmoney, and much more. It is also one of the rare online marketplaces that allow payments via Bitcoins.
Multiple Gaming Platform Support
Selling keys is one thing, but if you're trying to appeal to a variety of audience, you will have to provide support for gamers of all kinds. Well, NOKEYS is probably one of the only companies out there that offer keys for games on almost all gaming platforms.

You can buy game keys for Windows, Xbox, PlayStation, as well as for Nintendo's products including WiiU, 3DS, and the Nintendo Switch.
Unlike other online gaming marketplaces, NOKEYS is a one-place solution for all your software needs as well. The website offers great discounts on software as well.
You can buy keys for windows, office, and more easily from the website. Check out their full page for software deals here.
Sharing is caring, right? You can use NOKEYS to buy gift cards for your loved ones directly, and that too at pretty cheap rates.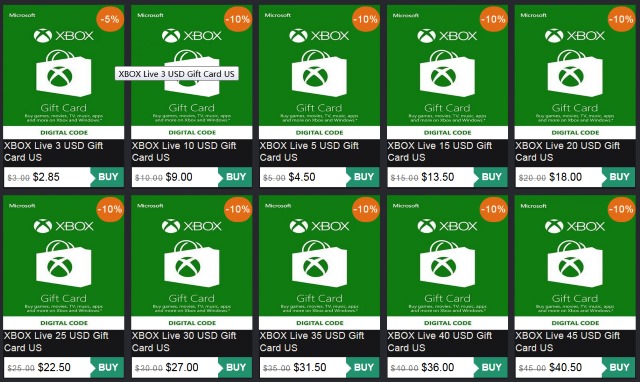 You can use NOKEYS to buy keys for Xbox LIVE at very competitive prices. Do check out those deals here.
While ordering games online, the biggest issues that gamers face is the slow delivery time offered by most marketplaces. This is where digital keys come in. Thanks to NOKEYS, you can purchase a digital key for your game, which will be delivered to you instantly via email. So you can get into gaming right away!
Live Chat
NOKEYS offers a great support for its customers as well. You can talk to a sales representative or a chatbot to inquire various website related options.
User Experience
Unlike other websites or marketplaces out there that offer digital games for sale, NOKEYS has one of the most refined interfaces. It makes everything quite simple for customers and makes them want to use the website again and again. Oh, and don't get me started on the discounts. NOKEYS offers major discounts across its library of products, giving tough competition to its rivals.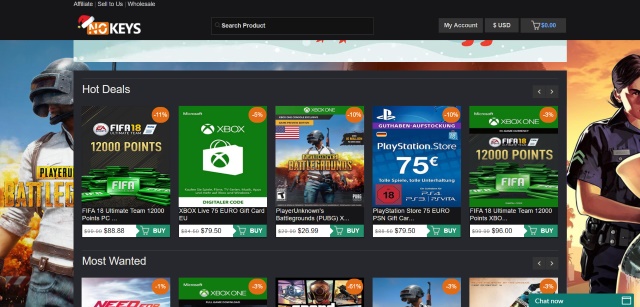 The website in itself proves to be quite reliable too. I got my purchased keys in less than 2 minutes, and the keys worked perfectly. Also, the purchases on the website are secure, so there are no worries there. And the customer support is also quite friendly, with the Live Chat deeming to be really helpful.
NOKEYS: Worth It?
NOKEYS proves to be a great portal for purchasing legal copies of games and software for very cheap prices. The website has a great UI, the features offered are great and they help in saving you a lot of cash from your pockets in the end.
Pros:
Verified Purchases
Accepts Bitcoins
Refined UI
Cons:
New Games take time to come on the portal
Get Cheap Offers Only on NOKEYS
Online digital marketplaces are on the rise, with multiple websites offering heavy discounts on most sought-after games. Facing competition from sites like G2A and Kinguin, NOKEYS proves to be a worthy competitor and offers a great UI coupled with heavy discounts and reliable and secure payments. On the whole, NOKEYS is one of the best portals for digital key purchases, and one that I intend on using even more, thanks to the great service.
Check out NOKEYS here.
---
Load More