Netflix is testing a new 'Collections' section that the company hopes will help users find TV shows and movies that they'll like. Curated by humans rather than software algorithms, the Collections comprise of shows that are banded together based on their genre, tone, story line and character traits, rather than just standard recommendations based on the viewing history of users.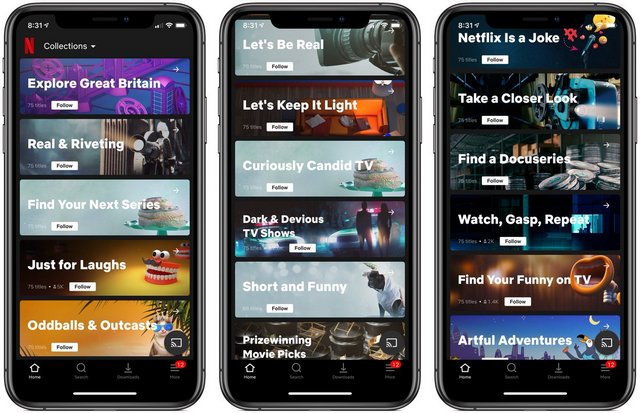 Believed to gave been spotted first by Twitter user, Jeff Higgins (@ItsJeffHiggins), Collections is currently being tested with select users in the US. Netflix has already confirmed the new feature, with a company spokesperson telling TechCrunch: "We're always looking for new ways to connect our fans with titles we think they'll love, so we're testing out a new way to curate Netflix titles into collections on the Netflix iOS app".
Netflix Collections is your new way of finding what you want to watch, fast. pic.twitter.com/kKfciBWCg4

— Jeff Higgins (@ItsJeffHiggins) August 23, 2019
There is, however, no apparent timeline for a wider roll-out of Collections at this point in time. There's also no guarantee that it would be available for all users globally. According to Netflix: "Our tests generally vary in how long they run for and in which countries they run in, and they may or may not become permanent features on our service".
Collections is only being tested on iOS right now, and can be found in the upper-right corner of the Netflix homepage, in place of the 'My List' section. According to The Verge, tapping on the option will open up a number of different collections, including Feel All the Feels, Critics Love These Movies and Netflix is a Joke. Other groups reportedly include Dark & Devious TV Shows, Prizewinning Movie Picks, Women Who Rule the Screen and more.
---