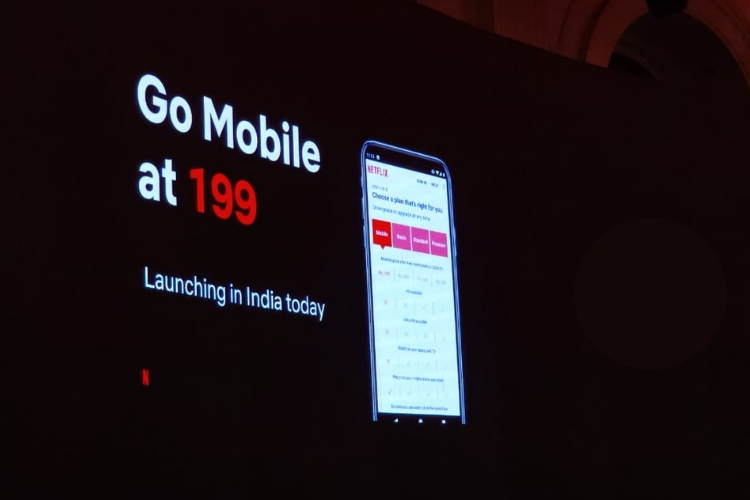 For months, we've been hearing about Netflix testing a mobile-only subscription plan to reach more users in emerging markets. We too made a case for why an even more affordable tier for its already cheaper plans in India would be beneficial for Netflix. Well, it appears like Netflix has listened and officially launched its first mobile-only plan in India.
India is the first country picked by Netflix to introduce the mobile-only plan, which has been priced at just Rs 199/month. This plan was initially being tested at Rs 250/month, which is a decent price, but is brought down to Rs 199 to make it more attractive for its users. This brings down the cost of watching content on Netflix down to a third of what Indian viewers used to pay earlier.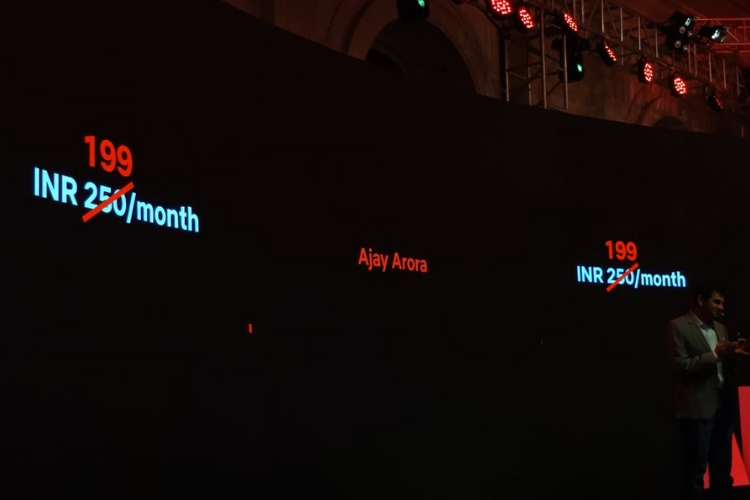 The Rs 199 mobile-only plan lets you watch content at SD (standard definition) quality, without any ads or interruptions. You can watch on a smartphone or tablet and it's also restricted to just one individual user. No family or sharing plans available for this tier. It also supports the popular 'Smart Downloads' feature available to mobile users. However, casting support is not available, so you'll have to watch it on a mobile device.
This announcement falls in line with recent reports that hinted of the company's plan to launch a 'mobile-only plan' that will allow users to get more affordable access to a huge library of TV shows and movies. The existing subscription plans are still all there for people who want to experience Netflix across devices, and Netflix has reduced the pricing by Rs. 1, probably to bring it in line with the Rs. 199 plan that it just announced.
Basic – Rs 499/month
Standard – Rs 649/month
Premium – Rs 799/month
While Netflix has only started offering a monthly mobile-only plan for Indian users, the company told us that weekly plans have been under testing for some time as well. However, we're not getting the weekly subscription right now and we don't even know whether we ever will.
Netflix has picked the perfect time to introduce the mobile-only subscription plan since Sacred Games 2 is set to arrive later next month and a lot of users could pick this new cheaper plan to watch this regional series on the move. The mobile-only subscription is going to make its way to more countries in the coming months.
---