"Neta – Leaders' Report Card", an app that seeks to connect voters with political leaders, was downloaded over 1 lakh times on Google Play Store within hours of launch on Thursday.
The app, which enables voters to rate their MLAs and MPs with an aim to bring transparency and accountability among political leaders, was formally launched on Friday by former President Pranab Mukherjee.
Developed by Flipped Pvt Ltd, the stated mission of the app is to increase transparency, strengthen participatory governance and ensure accountability of leaders. Speaking on the occasion, Mukherjee said the online platform would strengthen Indian democracy's feedback mechanism.
"The app will provide people's feedback to politicians, framers of public policy, implementers and even corporate sector. In democracy, feedback has important role since it gives an opportunity of empirical evidence for gauging public mood and take course correction. Launching of this app is a welcome step in strengthening our democracy's feedback mechanism," he said.
The app has been developed by 27-year-old Pratham Mittal, whose family runs Jalandhar-based Lovely Professional University (LPU). Delhi Chief Minister Arvind Kejriwal, Union Minister of State of Social Justice and Empowerment Vijay Sampla, former Union Ministers Shivraj Patil, Murli Manohar Joshi and Ashwani Kumar, and former Chief Election Commissioners S.Y. Quraishi and Nasim Zaidi were among those present at the launch ceremony held at Mukherjee's official residence in the national capital.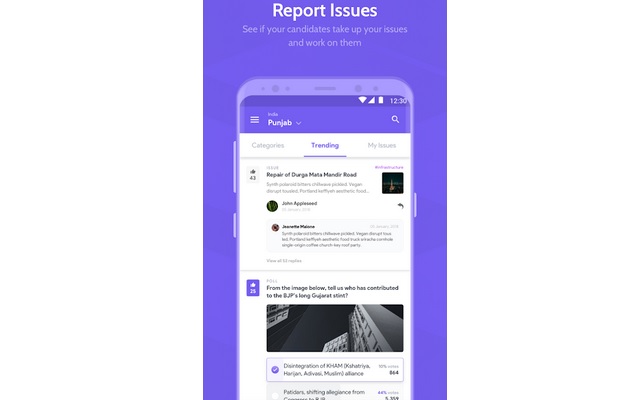 Mukherjee further said the biggest challenge in a large democracy like India was ineligibility of citizens to actively participate in the policy-making process. "This app is an example how new two-way channel can be used effectively," he said, adding: "We must ensure our aspiration does not go unheeded. A good democracy cannot work without informed voters, good leaders and complete transparency and accountability."
Kejriwal said the newly-launched app could be an alternative to opinion polls carried out by news channels. "The opinion polls by news channels appear more of entertainment (value)… People think the news channels must have been bribed (to show biased opinion polls). It has come to fore in recent sting operations," he said.
"Now people will say do not watch news channels but Neta app." The app would not help just voters but also political parties in deciding the candidates during an election, he added. Over 1.5 crore verified voters have already rated or reviewed their local leaders across all 543 parliamentary constituencies and 4,120 assembly constituencies in the country on the app, within eight months, the developers said.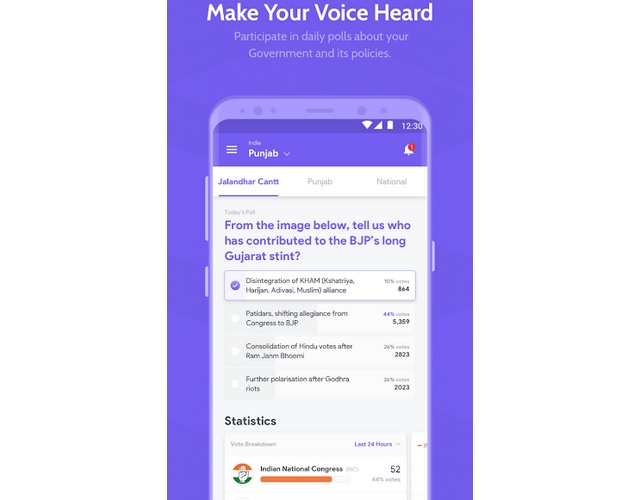 Mittal said that app uses multiple mediums IVR calls, SMS, Artificial Intelligence, algorithms and Aadhaar numbers to ensure genuine voters. After downloading the app, one needs to put the pin number of the area that concerns a particular user and it shows a list of politicians from different parties who contested the last Lok Sabha elections.
One can vote for a particular politician or skip this step to go ahead and use other features of the app. At present, the app features polls on various "local" and "national" issues that allow users to participate in a discussion and also state whether they are happy with the performance of a particular Chief Minister or not. The users of the app can also see which politician is ahead of others in terms of votes.