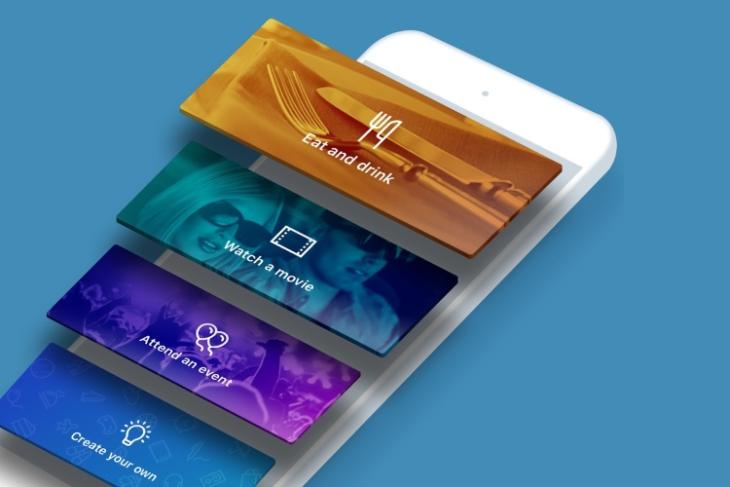 If you and your friends love to hang out together on a regular basis, then Microsoft has released the perfect tool to plan those activities beforehand. It has adopted the popular phrase, Who's In, to launch an app of the same name that makes it easy to plan events without any unnecessary hassles.
Getting a group of friends together for a proposed event is an enormous pain and leads to unnecessary delay even in casual outing plans. Who's In simplifies this task by showing you nearby activity suggestions, where you can plan out events and invite your friends to know if they'll join you or not.
Microsoft has kept the interface of the app extremely simple, with two primary sections, namely activity picker and planned activities. It has been designed such that anyone can plan an event and invite friends in a jiffy. The activities, such as eating out, watching latest movies or attending an event, that you can participate in is shown based on the location and is powered by Bing. You can filter out the activities based on different criteria such as cuisine, location, and price, thanks to the search engine's backing.
You can either choose one of the aforementioned activities or create your own, followed by the date and time for when you want. Once your event is created, it is added to the "My Activity" tab and you can then share it with your friends. It is also where you check if the invite has been accepted by any of your friends or not.
Who's In was initially launched as an iMessage app earlier this year but has now been made available as a standalone app for Android users. However, I believe the integration of the event planning app first in the standard messaging app for iOS devices was a great move by Microsoft.
The release of another productivity app, even though it's fun oriented, falls in line with the Redmond giant's current outlook towards mobile devices. Since its own Windows 10 Mobile went down under, Microsoft has increased focus on providing the users an equally powerful experience on the two most popular mobile operating systems. So, Who's in for trying this app to plan their next outing? Comment your thoughts down below.