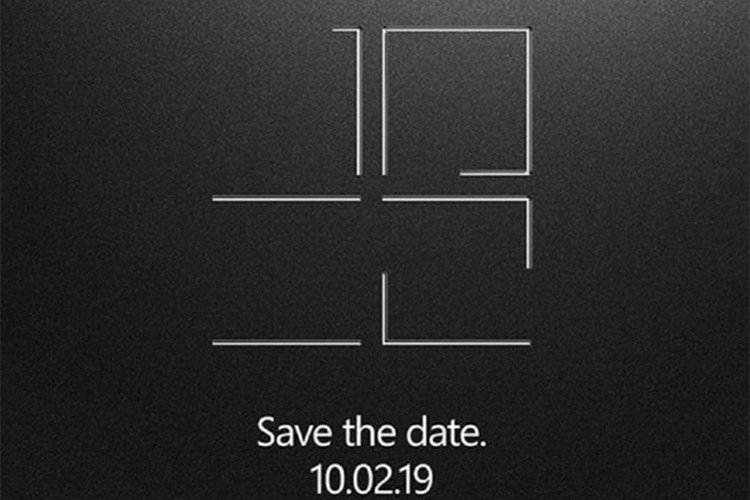 Microsoft has sent out invites for a hardware event on October 2, in New York City, which is where the company has traditionally launched new Surface devices. While the invite doesn't give anything away as such, we are expecting to see the company announce hardware upgrades to its Surface line-up of devices.
The company will probably launch the new Surface Pro 7, which we're hoping will finally ditch the proprietary Surface Connect port for a more universal USB-C port instead. We can also expect to see Intel's latest 10th-gen processors across the line-up but rumours are also suggesting a Surface Pro 7 with the Qualcomm Snapdragon 8cx processor with LTE connectivity.
Apart from that, we are expecting to see the Surface Laptop 3, and hopefully the Surface Book 3 as well.
What's more exciting perhaps, is the possibility of getting a preview at Microsoft's foldable laptop/tablet idea which is codenamed Centaurus. It's obviously not ready for prime time yet, but the Redmond giant might just give us a sneak-peek; that would definitely be exciting to see.
We're also expecting to see the Surface Go 2, but chances of seeing a brand new Surface Studio seem pretty thin at the moment. Still, who knows, maybe Microsoft will surprise us all. We'll be covering the Surface event when it goes underway on October 2, and we'll definitely keep an ear to the ground for more information about what Microsoft's planning, so stay tuned.
---