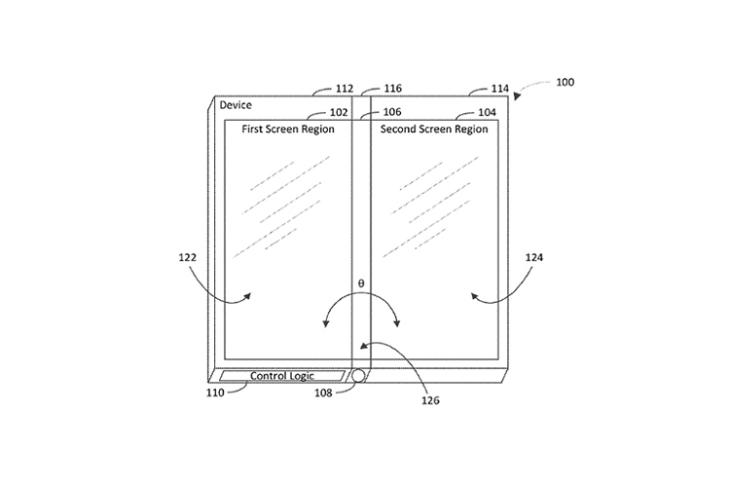 Since late last year, rumors about a foldable Surface Phone from Microsoft have been doing the rounds. At first, reports revealed that the company was allegedly testing apps for the foldable smartphone and then, earlier this year, a Microsoft engineer in China revealed a smartphone which he claimed to be the elusive Surface Phone.
Now, a recent patent application filed by the company details a foldable smartphone which might feature three screens. According to a report from PhoneArena on the matter, images in the patent detail a smartphone with two big displays on each side and a third screen built into the hinge. The patent highlights that the narrow display on the hinge will show information "that is coupled to other screen regions", including virtual controls, time, messages, notifications and calls.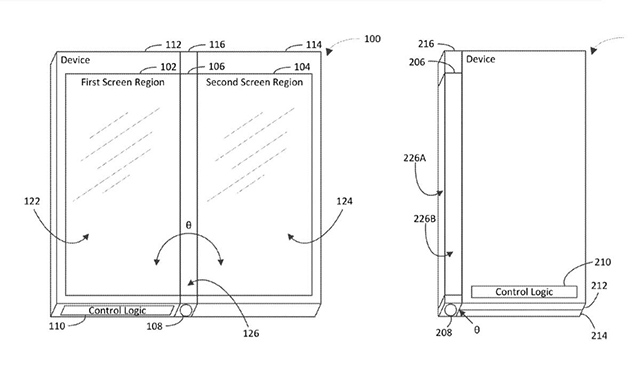 The patent further reveals that the information displayed on the hinge will depend on the state of the hinge, suggesting that what the user sees on the hinge will depend on whether the device is opened in tablet mode, tent mode, or opened like a book. It's worth noting that Microsoft originally filed the patent application back in November 2016, but it was first published on May 10, 2018.
People familiar with the matter have revealed that Microsoft has been working on the project, dubbed Andromeda, for quite a while. The project is similar to the Microsoft Courier concept and features a dual display setup with a hinge.
The foldable smartphone has also been referred to as the Surface Phone, but Microsoft has released no official information about such a device. One thing that's consistent across the board is that the foldable smartphone will run a full version of Windows 10 as Microsoft focuses on UWP and Microsoft 365 apps. Microsoft is expected to release the foldable device later this year, however, since the device is still in its early stages of development, we can't be sure if it will be released at all.