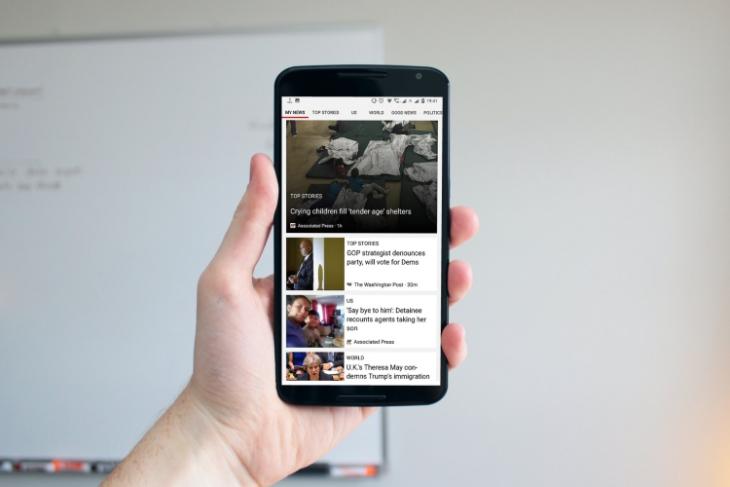 Microsoft has announced a significant update for its news platform and has now rebranded the MSN News app to Microsoft News. The revamped app has now started rolling out for both Android and iOS users.
The new Microsoft News app has been entirely redesigned to highlight major stories and also comes with personalization upgrades powered by AI. The app can now show you stories tailored to your interests and location. It will now also show you interest-based topics to follow in the news feed.
The Microsoft News also allows you to configure breaking news notifications and there's endless scrolling for quickly consuming a bunch of news. And yes, you also have a light and dark mode toggle as well. You can check out the screenshots for the dark mode here: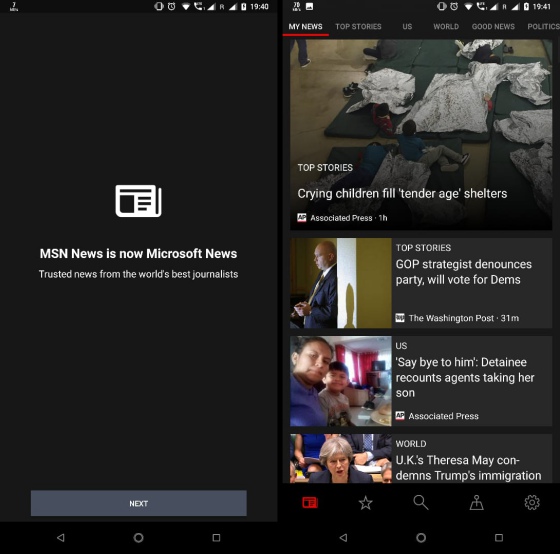 Microsoft says it's using a "long-tested approach of curating news via publishing partnerships, human editors, and AI."
The blog post points out that their AI scans more than 100,000 news stories from various sources, which are then curated by Microsoft's human editors. Microsoft says the AI system picks potential news stories based on the topic, overall popularity, and freshness.
Microsoft has set up a team of over 800 editors working from 50 locations around the world – including editorial newsrooms serving multiple regions in India, Germany, France, Mexico, Canada and Spain.
In addition to serving you the latest news, Microsoft News now also is the engine behind the news section on the MSN website and Microsoft's other apps such as Edge, the Windows 10 News app, Skype, Xbox, and Outlook.com. This could one of the many reasons that the company wants to rebrand its News service and drop the MSN moniker, which does seem a little dated these days.
Download Microsoft News (Android and iOS)