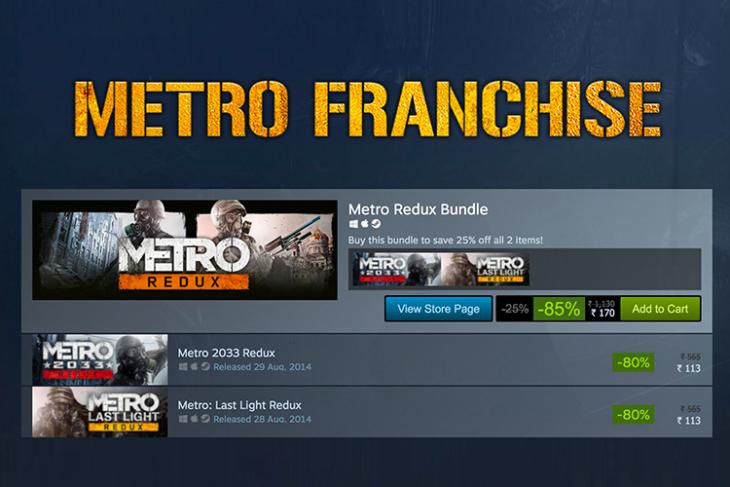 Fans of first-person survival shooter games, here's some news for you that'll make your jaws drop. As part of its 'Midweek Madness', online game portal Steam has put out an absolutely mind-blowing deal out for games in the 'Metro' franchise.
Steam users can get a bundle with both Metro 2033 Redux, and Metro: Last Light Redux at a massive discount of 85% for just ₹170 as compared to its official price of ₹1,130.
Both the games are fully supported on Windows and macOS, so as long as you have a system that meets the requirements, you can play it wherever you want.
Also, if you already have Metro 2033 Redux, or Metro: Last Light Redux in your library, and would like to save a bit of money, you can get the games individually as well, with both the games running a discount of 80% on their retail pricing.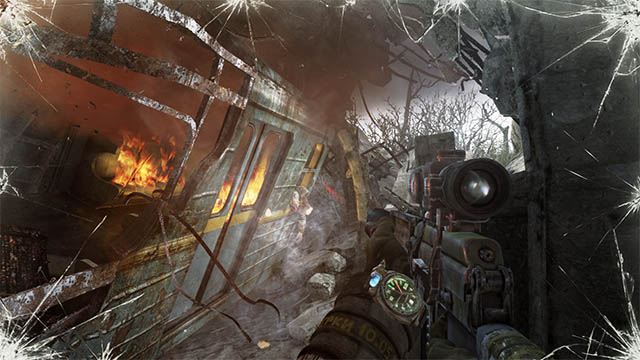 With the discount, Metro 2033 Redux — a game that is priced at ₹565 is available for just ₹113; whereas Metro: Last Light Redux — a game priced at ₹565, is also available for just ₹113.
In case you don't know about these games (what rock have you been living under?), the Metro series follows a storyline based on a post-apocalyptic world where humanity has been pushed to living underground, hunted by mutants that roam the earth.
The game places you in Moscow, where you'll have to survive along with what's remaining of humanity. Your name — Artyom. Born in the last days before the fire, you have been raised underground, away from the mutants but under constant threat nevertheless. Now you're on a mission to head over to the center of the Metro system and warn the survivors there, of a terrible impending threat. Facing off against mutants all over the place, and sometimes fighting your own subconscious, your actions will decide the fate of all mankind.
If you're interested in buying these Metro games and discovering more great deals, head over to the Steam store right now.