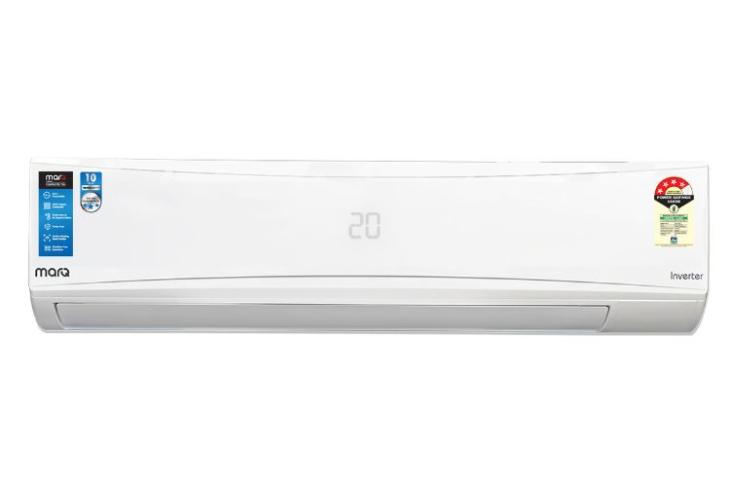 Flipkart's MarQ brand has launched new 4-in-1 convertible air conditioners in India to keep people prepped up for the upcoming summer season. The new ACs are energy efficient and come with an adjustable cooling capacity. Check out the details below.
MarQ By Flipkart Convertible ACs: Specs and Features
The new ACs by MarQ come in six variants and have the Turbo Cool 4-in-1 convertible split inverter. There's the Inverter technology, which can adjust the speed of the compressor to moderate the refrigerant flow rate, which can in turn, save power.
This technology can help people save up to Rs 95,000. The convertible air conditioners also come with the latest BEE Star ratings. The new air conditioners can also provide efficient cooling at 55-degree celsius.
The ACs come with two additional modes, namely, Turbo and Eco. The Turbo mode can provide instant cooling in 20 minutes (19% higher than other ACs) and the Eco mode offers a balance between energy saving and proper cooling.
Hari Kumar, Vice-President, Large Appliances at Flipkart, said, "Customers are increasingly investing in energy-efficient ACs; and as a customer-focused and innovation-focused organization, we are at the forefront of working with our sellers to make available a wide selection of products. In this endeavor, we are delighted to expand our MarQ by Flipkart range of ACs that provides a great balance between best-in-class features and affordability, enabling us to reach out to millions of first-time buyers while enabling existing customers to upgrade seamlessly."
There are inbuilt stabilizers, along with a 100% copper condenser and Blue Fin coating for protection against industrial smoke, salt, sand, and pollutants.
Price and Availability
The MarQ convertible air conditioner is priced at Rs 25,999 (0.8 ton), Rs 26,499 (1 ton), Rs 29,999 (1.5 ton, 3 stars), Rs 30,999 (1.5 ton, 4 stars), Rs 32,999 (1.5 ton, 5 stars), and Rs 37,999 (2 ton).
The new range is now available to buy via Flipkart.