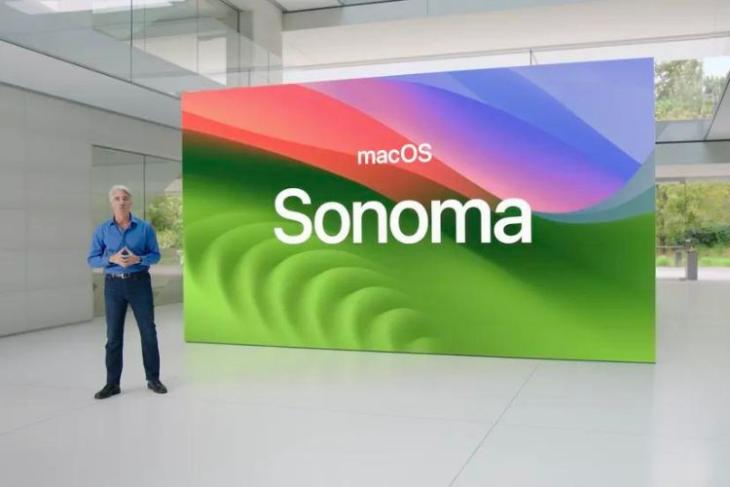 Apart from iPadOS 17, iOS 17, and watchOS 10, Apple also unveiled macOS Sonoma, the latest version of its desktop operating system at WWDC 2023. macOS 14 takes widgets to the next level and includes new screen savers, a game mode, and much more. That said, let's take a look at all the new features.
macOS 14 Sonoma: New Features Announced
To kick things off, macOS Sonoma brings new screen savers with slow-motion videos from across the world. It is also getting widgets, just like the iPhones. Before, widgets on Mac rested on the right side of the screen under the Notification Center. But, with macOS 14 Sonoma, you an now place widgets on the desktop. Now, you can add widgets to the desktop simply by dragging and dropping them on your macOS desktop.
Additionally, the widgets can dynamically adjust to your workflow by fading into the background when apps are open and can change its hue based on the color of your wallpaper. Moreover, you can even use your iPhone widgets on your Mac. For this, you don't need to install those widgets on your Mac. They will automatically appear whenever your iPhone is in the vicinity or connected to the same Wi-Fi network.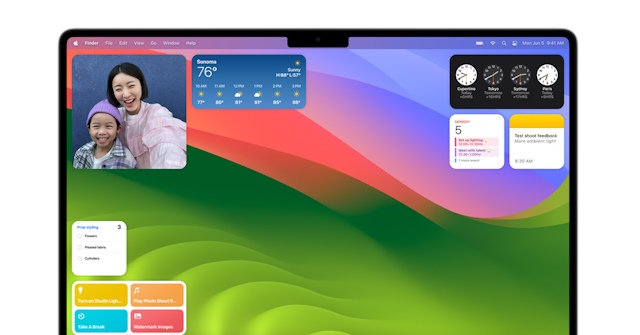 Apple has not given up on the dream to make Mac gaming devices and has added a new Game Mode in macOS Sonoma. Utilizing Metal 3 upscaling, the gaming mode can prioritize CPU and GPU usage for consistent frame rates and lower audio and input latency.
There is also a new Game Porting ToolKit for developers to quickly evaluate how games can run on Mac. This will simplify the conversion process and will enable shorter time frames to bring new titles to Mac devices. Apple confirmed that there are new and upcoming titles in the pipeline, including Kojima's Death Stranding, which take advantage of the Game Mode.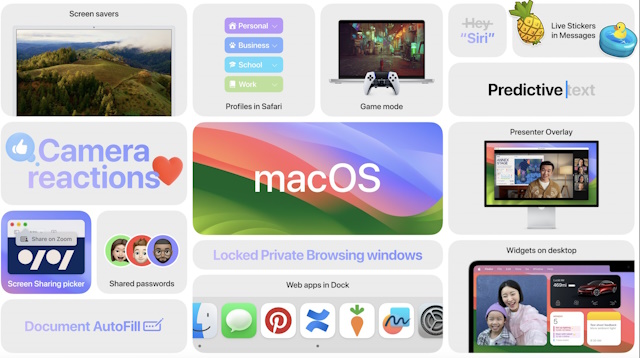 Up next, the Cupertino giant has introduced new video conferencing features with macOS Sonoma. First up, we have the Presenter Overlay, which makes sure your face appears alongside the content you are presenting. You can choose between small and large overlay modes. This makes it possible for you to "walk, talk, and move" in front of your content. This is made possible by the seamless harmony between Apple Silicon and Neural Engine.
There are also new reaction video effects in store. This is for those times when you want your presenter and others to know how you feel. It seamlessly blends your video with balloons, confetti, hearts, and more, with depth and focus. You can also use gestures to trigger these effects. For example, you can raise two thumbs-ups to bring a celebratory firework behind you. The video effects are compatible with any video conferencing app like Zoom, Microsoft Teams, and so on.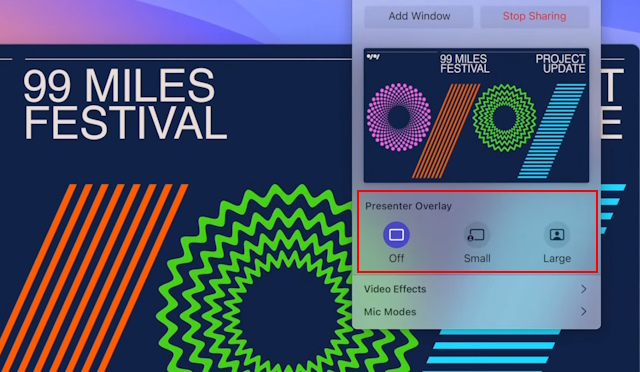 With macOS Sonoma, Safari is getting a plethora of features as well. In terms of privacy, you can now lock private browser windows when they are not in use. This feature deters trackers from loading and removes URL trackers as well. Further, it is now possible to securely share Passkeys and Passwords with trusted contacts; with everyone in the trusted contacts list bring able to add and edit Passkeys.
Safari also brings "Profiles" with macOS 14, and it will help you keep your work profile separate from your personal one. Profiles will help you separate your tab groups, extensions, web pages, and more. You will be able to sign in to the same website using your personal or work account and quickly switch between them.
Additionally, web apps are finally supported on Mac! With web apps, you will be able to place your most frequent websites in the Dock for quick access. Simply select "Add to Dock" from the File Menu, edit the name as per your liking, and click "Add" to successfully create a web app out of your favorite website. You can create a web app for any website that you want.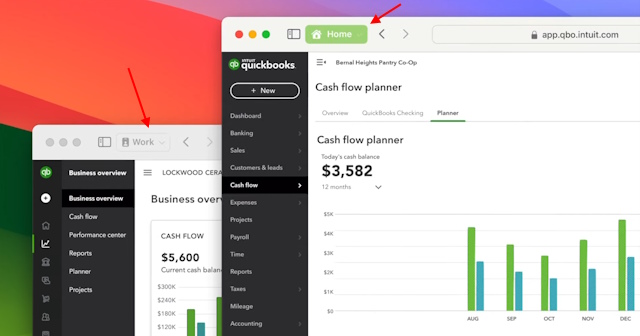 Last but not least, macOS Sonoma will also bring iOS 17 features like Live Sticker in Messages, Predictive Text, Document AutoFill, support for Passkeys, the ability to use iPhone's camera as a Mac webcam, and much more.
macOS Sonoma: Release Date
Apple has already started rolling out the macOS 14 developer beta and confirmed that the public beta will be released in July. The official stable macOS Sonoma release is scheduled for Fall 2023, possibly in October. Finally, here is a complete list of Mac devices that will receive the macOS Sonoma update: