The gaming market is currently populated with the Battle Royale genre, with PlayerUnknown's Battlegrounds leading the charge. While games of other genres such as Sea of Thieves have also been doing well, a surprise name has just popped up, thanks to its huge sales figures.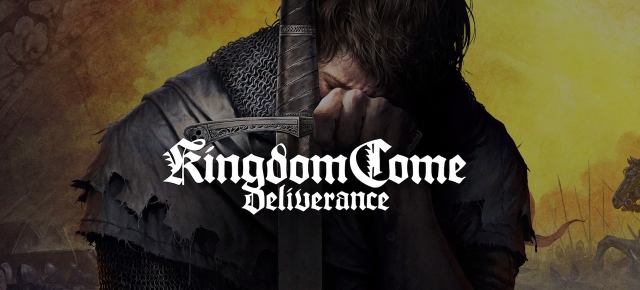 Having been launched on February 13, the medieval action RPG Kingdom Come: Deliverance has seen a great response from the gaming community, selling over 500,000 copies in its first two days.
Developed by Warhorse Studios and published by Deep Silver, the game makes use of the CryEngine game engine to deliver superb graphics elements, which form the basis of the great visual appeal of the game.
But apart from the eye-candy, what has truly made this game a fan-beloved product is the storyline. The game is set in the medieval Kingdom of Bohemia, an Imperial State of the Holy Roman Empire, with a focus on historically accurate and realistic content. It features period-accurate armors and clothing, combat techniques, and real-world castles recreated with the assistance of architects and historians. Additionally, the game also contains specific music recorded by Czech musicians that is in line with the game's background setting which adds some atmosphere to the game.
While the game does sound appealing on paper, not everything has been merry for the medieval RPG. Users have reported of various bugs and their criticism towards to the game's mechanics, particularly its save system and lock picking. In a response to this, the development team has acknowledged that the idea was to make the game as genuine as possible, which doesn't always translate to engaging gameplay.
However, the development team has been active, and after releasing a major day-one patch update, assured its users to bring forth further updates with added changes and improvements to the gameplay.
So we heard you. Lockpicking is too easy.. I mean hard and we should do something with save and quit. And "couple" other things. We will do something with it 😉.

— Daniel Vávra ⚔ (@DanielVavra) February 14, 2018
Beebom's Take
Despite its rough patches, the fact that the game being an all-new IP has managed to sell half a million copies in just two days is a testament that consumers are interested in an experience like this. Games such as Assassin's Creed and Ryse: Son of Rome were based on similar concepts, featuring historically-accurate content, and were loved by fans through and through. While nobody expected Kingdom Come: Deliverance to be a big name, it is certainly doing well for the time being and looks set to break a few records as well.
Kingdom Come: Deliverance is available for PC, PS4, and Xbox One consoles.