Popular messaging app 'Kik' has announced that its users will now be able to earn 'Kin' cryptocurrency as part of the company's efforts to start a 'crypto-economy'. According to Kik Interactive, a thousand randomly selected users of the app will now get to play around with Kin tokens as part of a beta test, although, the company admitted that the digital asset is still a long way away from hitting primetime.
In its press release, the company said that users will have to take quizzes, work on tutorials and answer polls to earn the cryptocurrency that can only be spent on cosmetic upgrades within the Kik app, such as premium versions of the new chat themes feature. The transactions can be done on the 'Kin Marketplace Beta', which the company describes as "a central place for Kin experiences".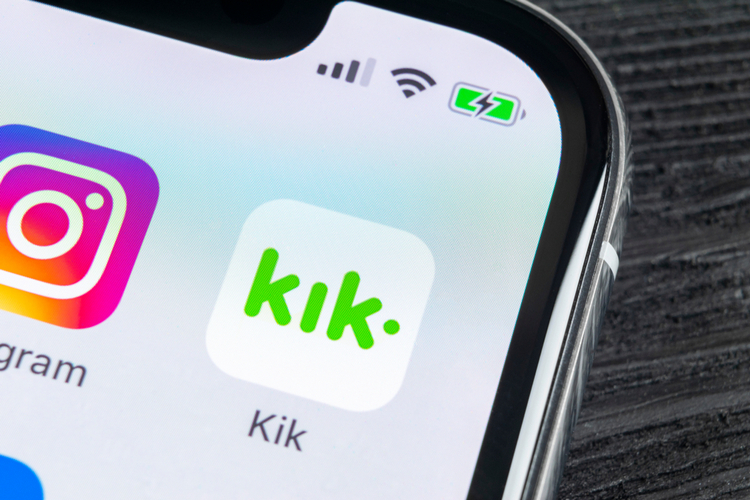 In an interview to VentureBeat, product manager Laura Newton said that the feature is only being rolled out 1,000 users because it's a new technology, and the company wants to make sure everything is exactly as it should be, before scaling things up. According to her, "… we should be able to grow that number quite quickly. So 1,000 for now, with a potential of growing". The company, however, hasn't officially given an ETA for the feature to be rolled out to a wider user-base.
Commenting on the launch, Ted Livingston, the founder and CEO of Kik, said "Our goal is to make Kin the most used cryptocurrency in the world and getting Kin into the hands of more Kik users is a critical step in achieving this. Blockchain is a new and complex technology, but consumers don't have to understand the technology in order to use it. With these new experiences, we want to demonstrate how simple and seamless cryptocurrency-driven experiences can be".
Kik has also announced that it has tied-up with the Unity game development engine to create an SDK that would allow other apps to build the cryptocurrency into their platforms. If all goes according to plan, the company says that there will eventually be a total of 10 trillion Kin tokens in circulation.
1 trillion of those were allotted to investors last year as part of the company's much-hyped initial coin offering (ICO), raising nearly $100 million. 6 trillion of those tokens are held by the Kin Foundation, which has pledged to develop a 'Kin rewards engine' that will reward developers for creating useful and innovative integrations for the cryptocurrency. Kik itself is understood to own the remaining 3 trillion of those tokens.