Apple has released its 2018 flagship device, the iPhone XS, and while it is pretty pricey, it is also one of the best smartphones that you can buy right now. I mean, the smartphone packs in the most powerful processor you can find in a mobile device along with one of the best cameras and screens you will find on any smartphone in the market. One of the ancillary benefits of buying an iPhone which no one pays much attention to is the fact that iPhones have the most mature and developed accessory market. While this is a good thing for iPhone users, on the flip side, it also makes it hard to find the best accessories. That's why to help our readers, we always create a list of the best iPhone accessories whenever a new iPhone hits the market. So, if you have already purchased your iPhone XS or are looking to buy one, here are the 15 best accessories you can buy for your brand new iPhone:
The Best iPhone XS Accessories You Can Buy
Best iPhone XS Cases, Skins, and Screen Protectors
1. Spigen Ultra Case for Apple iPhone XS
When it comes to cases and covers, Spigen is one of the most trusted brands out there. The Spigen Ultra is a hybrid case for iPhone XS which brings a flexible bumper along with a rigid back. The bumper is great for absorbing the shockwaves resulting from impacts while the hardback plate is there to prevent scratches and scuffs. Spigen has packed in a military grade Air Cushion technology which protects your iPhone XS from cracking when it falls. I also love the fact that this is a clear case, thus, it allows you to showcase the beauty of your brand new iPhone XS. Overall, I quite love this case and highly recommend this to anyone who is buying the new iPhone XS. If you want to check out more cases and covers for your iPhone XS, you can do so by clicking here.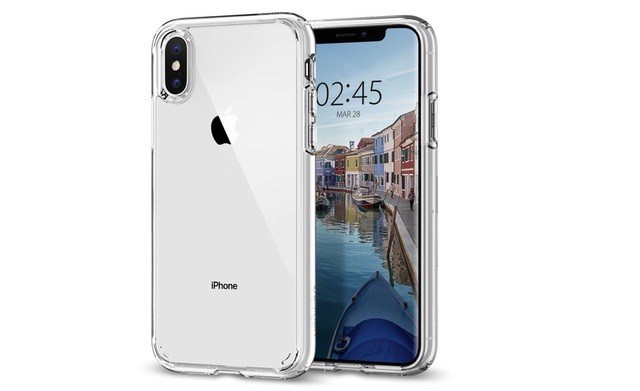 Buy From Amazon: $12.99
2. Dbrand Black Matrix Skin for iPhone XS
Dbrand makes the best smartphone and laptop skins and I love their product. I am using their skins on my years old OnePlus 3 and on my MacBook Pro, both of which look beautiful. I love to skin my phone as not only it increase the grip of my device but it also protect my phone from minor scratches and scuffs, that too without adding any noticeable bulk. If you also want that for your iPhone XS, check out the new Dbrand Black Matrix skin which the company just launched. The skin looks absolutely beautiful and will give a unique look to your iPhone XS while protecting it at the same time.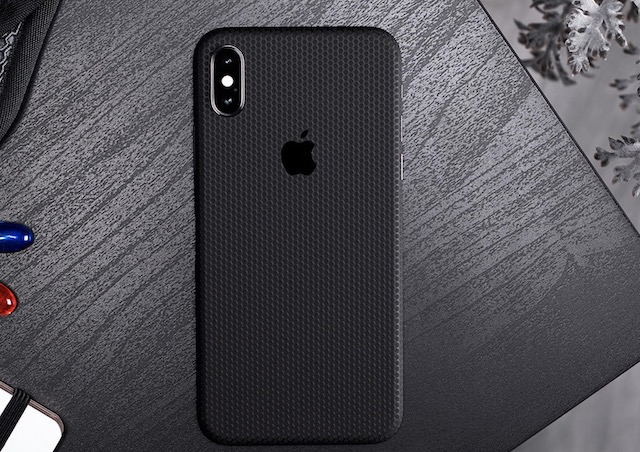 Buy From Dbrand: $11.99
3. iPhone XS Screen Protector by Spigen
The GLAS.tR screen protector from Spigen is one of the best screen protectors that you can buy for iPhone XS. It's a tempered glass screen protector with 9H hardness glass which can easily handle everyday scratches and scuffs along with minor drops and falls. The screen protector also features an oleophobic coating which ensures that the surface remains fingerprint-free, touch-responsive, and clear. The glass is also case friendly which means that it will work well with most of the iPhone XS cases out there. If you want to protect your iPhone XS's display from harm, this is the screen protector that you should buy.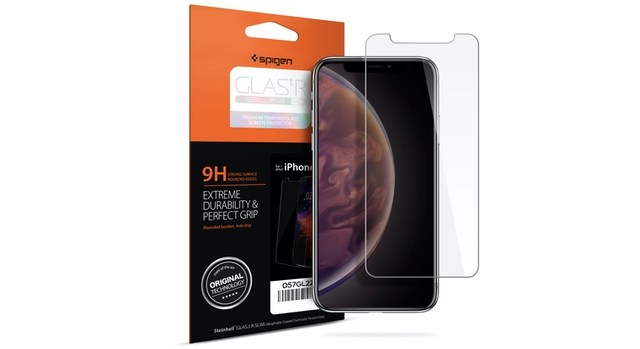 Buy From Spigen: $29.99
Best Charging Docks and Battery Accessories for iPhone XS
1. Mophie Charge Stream Pad+
Just like its predecessor, the iPhone XS supports wireless charging thanks to its glass back. While many users still consider wireless charging as a gimmick, once you have to get used to it, wired charging will seem like a thing of the past. I mean, for me, whenever the phone is not in my hand, it's charging on my table as I don't have to handle the hassle of plugging in my device. When it comes to the iPhone XS, we are suggesting the Mophie Charge Stream Pad+ wireless charger as not only it looks stealthy, it is also capable of conducting fast wireless charging. If you are thinking of getting into the whole wireless charging game, go pick this up.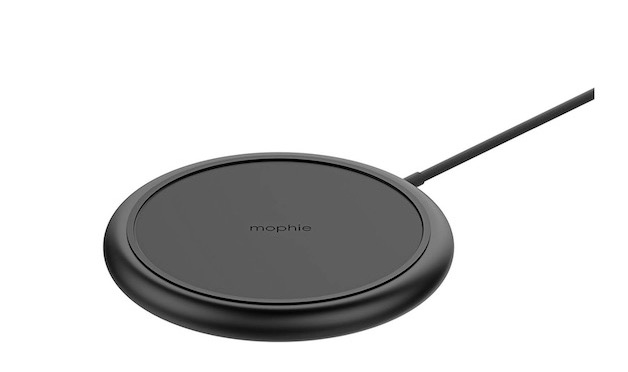 Buy From Amazon: $59.95
2. Anker PowerCore 20100mAh
One of my must-have iPhone accessories is a power bank as it allows me to juice up my smartphone even when I am traveling. While there are loads of power banks out there, the one we are suggesting is from Anker and brings a 201000 mAh battery capacity. That means, with this power bank, you will be able to charge your iPhone XS at least seven times and even more. The Anker PowerCore is also very portable and you can easily toss it in your back. Finally, it also supports fast charging, with its combination of PowerIQ and VoltageBoost technologies providing the best charging output possible. If you travel a lot then this is a must-have accessory for you.
Buy From Amazon: $49.99
3. Apple USB-C to Lightning Cable
Even though Apple has moved its MacBook Pro lineup to USB-C only, the iPhone XS power adapter still features a USB-A to a lightning cable which really annoys me. I mean, out of the box, there's no way you can connect your iPhone XS to your MacBook Pro unless you use a dongle. Since I hate dongles and rarely carry one, I have purchased the USB-C to lightning cable accessory which helps me easily connect my iPhone to my MacBook Pro. Not only that, but the cable also allows users to unlock fast charging capabilities for their iPhone XS. If you want to do that, take a look at our next accessory too.
Buy From Amazon: $15
4. Anker PowerPort II for Fast Charging
As you might know, the new iPhone XS supports fast charging, however, even after charging $999 for this phone, Apple still doesn't include a fast charger inside the box. If you want to enable fast charging on your iPhone XS, you will need to buy two things; a USB-C to lighting cable (mentioned above) and a fast charging capable wall adapter with USB-C power delivery. While Apple is happy to sell you its overpriced power adapter, the one we are featuring here comes from Anker and is the adapter you should buy. Not only the adapter comes with a USB-C port which you can use to fast charge your iPhone XS, but it also has a USB-A port which you can use to charge other devices. I also love the overall look of this power adapter which certainly looks more appealing than the stock Apple ones.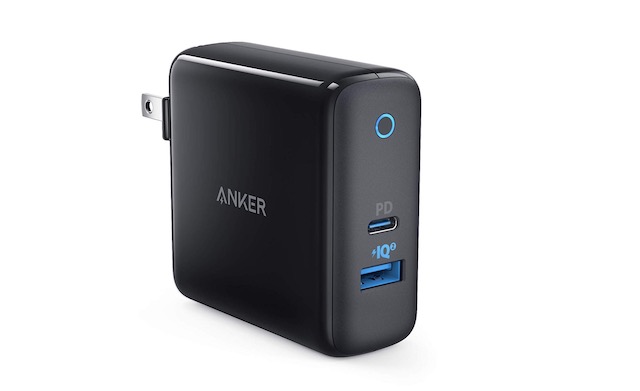 Buy From Amazon: $29.99
5. Olebr Charging Stand for iPhone XS
I find charing stands to be quite useful when I am charging my smartphone while working on a desk as they allow me to quickly glance at my phone without having to lift it up. If you also love them, check out the Olebr charging stand for iPhone XS which can not only charge your iPhone XS but can also charge your AirPods and your Apple Watch. The stand also comes in different colors allowing to color match the stand to your iPhone.  I really love this product as it is very versatile and if you want to be able to charge all your gadgets in one place, definitely give this one a try.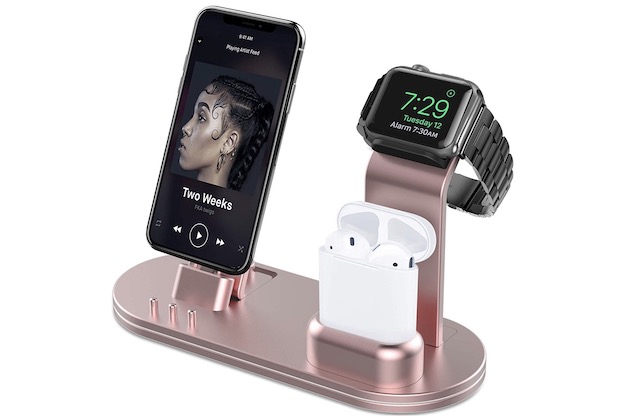 Buy From Amazon: $35.97
Best Wireless Earphones & Headphones for iPhone XS
1. Apple AirPods
When Apple launched AirPods, everybody including me was making fun of its design and look. However, the ridicule quickly died down as more and more reviewers and users started using the product. I mean, for me, the AirPods are one of the greatest products Apple has ever made. Their instantaneous pairing with iPhones feels almost like magic and they are great for taking long calls. While AirPods will not blow away your mind with their sound quality they sound nice enough, and if you are not an audiophile, you won't have any complaints. I also love that AirPods can use optical sensors and a motion accelerometer to detect when they're in my ears. They can automatically pause the playback the moment I take them out and vice versa. AirPods also come with Siri integration allowing you to access your assistant if you want to. I love AirPods and if you have never tried them, I urge you to give them a chance.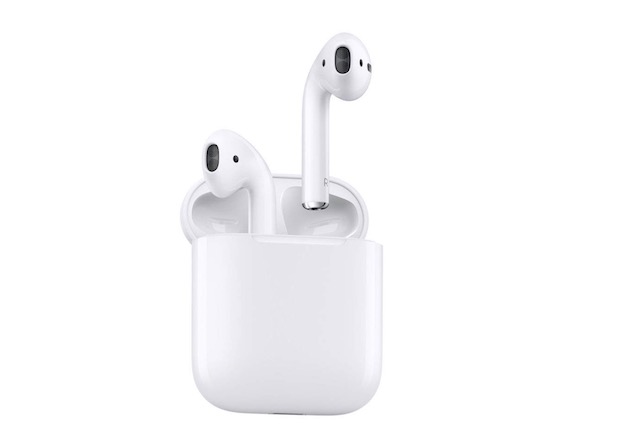 Buy From Amazon: $144
2. Mpow 059 Bluetooth Headphones
If you have just spend a thousand dollars on your iPhone XS and don't want to shell out another $150 for AirPods, do check out the Mpow Bluetooth over the ear headphones. While cheap, the headphones sound very nice and they won't let you down. I also love the build quality on these earphones as they are both sturdy and comfortable to wear. Their memory foam ear cups are quite soft and won't bother you even when you are wearing them for long durations. It also has a long lasting battery and can easily last for 20 hours of song playback. The headphones also support calling so you can take a call without disconnecting them from your iPhone XS. If you are looking for a cheap pair of Bluetooth, headphones, this is the one to buy.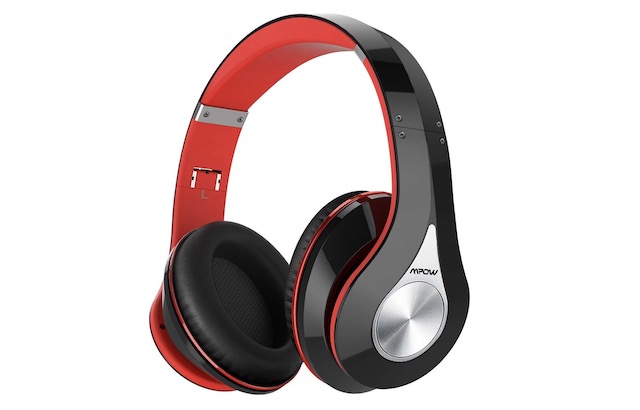 Buy From Amazon: $34.99
3. Palovue Earflow in-Ear Lightning Headphone
Apple killed the headphone jack on iPhone 7 and any chance of retiring it was killed with the launch of iPhone X. So we were not surprised to see that iPhone XS doesn't come with a headphone jack. Instead, Apple ships a pair of lighting earphones inside the box. While the Apple lighting earphones are good, they are not for everyone and if you want to replace them cheaply, the Palovue lighting earphone is the one to get. The Palovue lighting earphone features a built-in DAC along with 9.2 dynamic drivers which deliver an elevated listening experience. The wire used here is quite good and it also has an inline mic which means you can take calls on them. They are one of the best in-ear lighting earphones that you can buy without breaking your bank.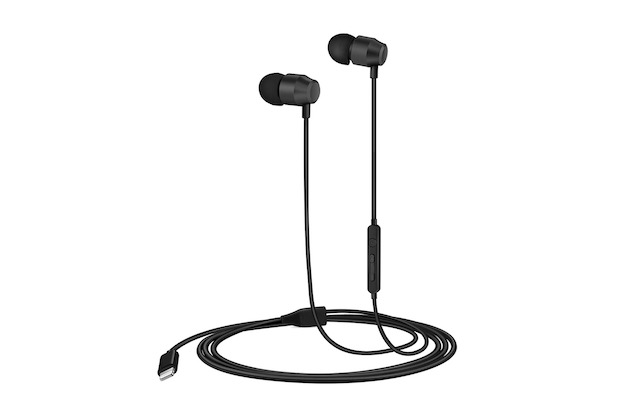 Buy From Amazon: $25
4. Apple Lightning to 3.5 mm Headphone Jack Adapter
Ever since Apple killed the headphone jack in iPhone 7, they have been shipping a lighting to 3.5 mm headphone jack adapter inside the box to make sure that all your older headphones work with the headphone jack-less iPhones. However, with the iPhone XS, Apple is no longer including the dongle. This is really cheap on Apple's part, however, since we cannot do anything about it, the only option is to buy the dongle yourself. So, if you want to be able to sue your older earphones, click on the link below to buy the dongle.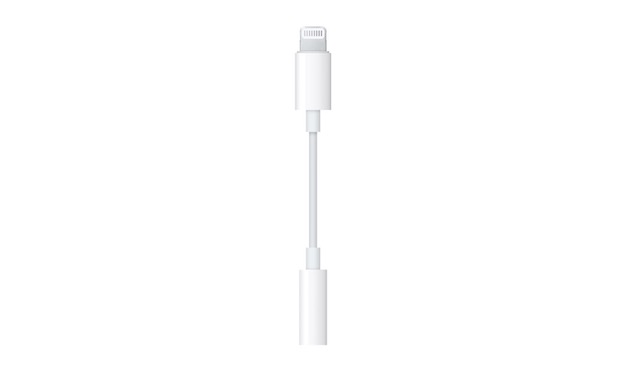 Buy From Apple: $9
Other iPhone XS Accessories
1. SanDisk 128 GB iXpand Base
The iPhone XS starts at $999 but that only gets you a 64GB model. Now, I don't know about you, but the number of pictures and videos that I capture using the iPhone, that doesn't last me very long. You can upgrade to a 256 GB model, but that' going to cost you another $150. If you want a cheaper option, you can check out the iXpand Base from SanDisk which brings an additional 256 GB of storage for just above hundred bucks. The best part about this accessory is that it can automatically take a backup of your photos and videos when you plug it in. And since it supports pass-through charging, you can basically charge your phone overnight and take a backup of your photos. While this accessory is not for everyone, I know some of you will find it really handy.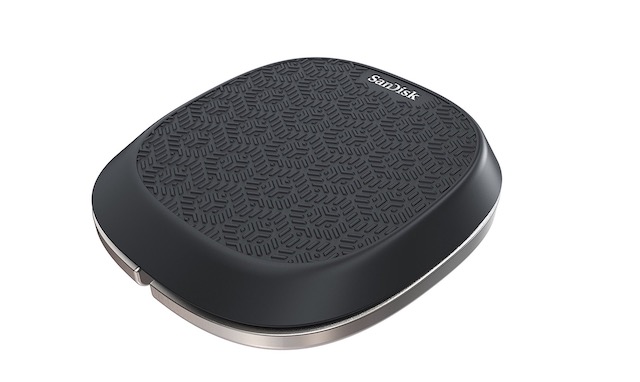 Buy From Amazon: $109.99
2. iOttie One Touch Car Mount for iPhone XS
One of my biggest usage of my smartphone is for navigation when I am driving. While Apple has CarPlay, not many vehicle manufacturers support it and if yours do not do that, you should invest in a good stand. A good car mount not only allows you to mount your iPhone to the car but also keeps it steady without causing any scratches. The car mount that we are recommending here is the iOttie One Touch car mount which uses a one finger push to mount and unmount your smartphone. The mounter itself is pretty small and doesn't stand out like an eyesore. If you are in the market for a car mount, this is the one you should get.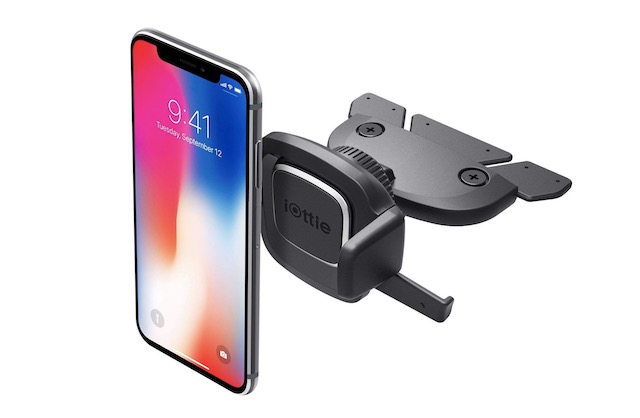 Buy From Amazon: $19.95
3. Nomad Ultra Rugged Battery Cable for iPhone XS
This is a pretty unique accessory for the iPhone XS. The Nomad Ultra Rugged Battery Cable is a USB-A to lightning charging cable which has a built-in battery. The idea here is that you can use the cable with a wall adapter to charge your iPhone XS as you normally do. But when you need extra juice and there's no wall outlet nearby, you can use the built-in battery to charge your iPhone XS. Thus you won't have to remember to charge and carry your power bank. That being said, it only has a capacity of 2350 mAh, so it can't fully charge your iPhone XS. Still, it's a cool little accessory and hence it made the list.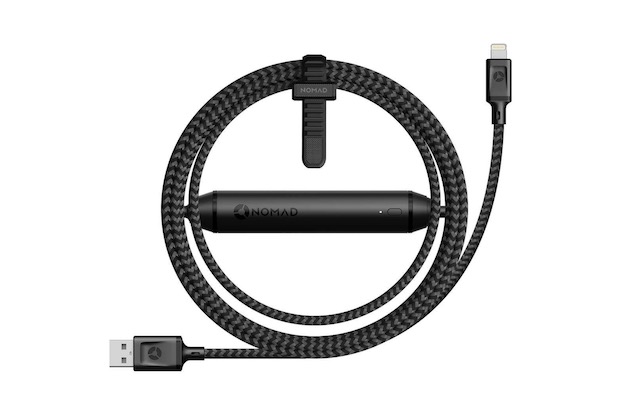 Buy From Amazon: $49.95
SEE ALSO: How to Set up Multiple Faces for Face ID in iOS 12
Best iPhone XS Accessories You Should Buy
That ends our list of the 15 best iPhone XS accessories that you should buy to not only protect your brand new iPhone XS but also augment its powers. Do check out the list and let us know which is your favorite iPhone XS accessory amongst them all. Also, if you want to share different iPhone XS accessories with us, be sure to drop them down in the comments section below.