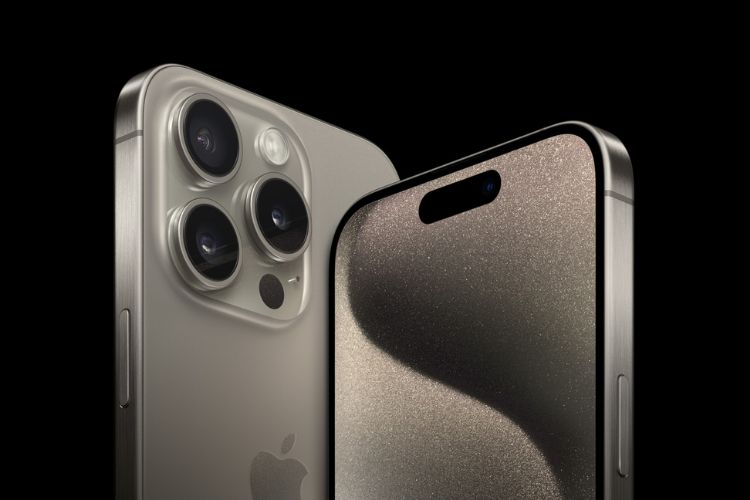 The iPhone 15 Pro and the iPhone 15 Pro Max have been bombarded with overheating issues (even with normal usage), something that has been reported by numerous users. While there's nothing on why this is happening on such a wide scale, popular analyst Ming-Chi Kuo may have an answer and it isn't due to the A17 Pro Bionic chipset. Have a look at the details.
iPhone 15 Pro Overheating Reason May Have Been Out!
Ming-Chi Kuo has suggested that the iPhone 15 Pro models are facing severe overheating issues due to its thermal management design, which has seen some compromises for Apple to attain a lightweight design for the iPhone 15 Pro and the 15 Pro Max.
The compromises are prominently the limited space for heat dissipation and the titanium chassis, which has reached an iPhone for the first time. This has reportedly impacted the efficiency of its thermal management system. Kuo has clarified that the A17 Pro Bionic chipset isn't the reason for this.
It is said that Apple will try to sort out the overheating issue by releasing software updates. However, drastic improvements may not be seen unless the chipset's performance is lowered. We are not sure whether or not Apple will take this route.
Kuo has also warned that if this issue isn't solved, it could lead to an impact on the iPhone 15 Pro shipments, thus, affecting Apple's revenue. Kuo says, "If Apple does not properly address this issue, it could negatively impact shipments over the product life cycle of the iPhone 15 Pro series."
This is not the only problem with the iPhone 15 Pro series; the phones (based on JerryRigEverything's video) are very fragile and can also face discoloration, even though temporarily, due to the fingerprints. Since the iPhone 15 Pro overheating issue has become the talk of the town, we expect Apple to release some concrete solution soon. It has already been releasing software updates to fix bugs and security vulnerabilities and has just introduced iOS 17.0.2 update to solve the data transfer bug.
We will let you know whenever some update is released, so, stay tuned. What are your thoughts on the iPhone 15 Pro issues? Let us know in the comments below.
---