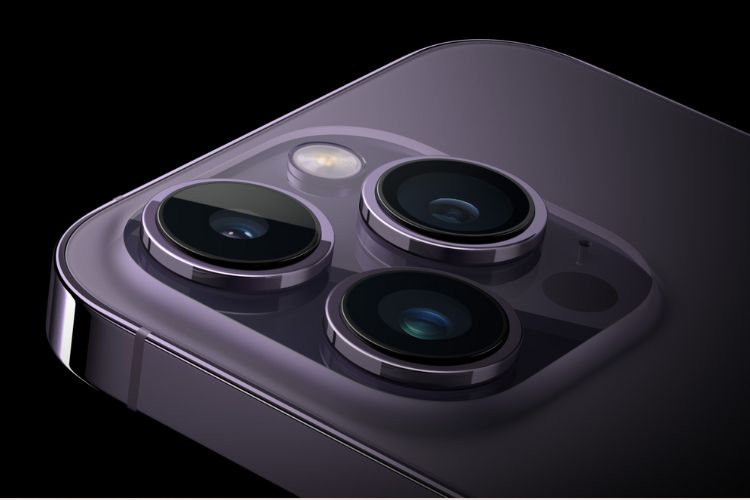 By now, several rumors and leaks have pointed toward a few design changes for the iPhone 15 Pro models but there's one thing the Cupertino tech giant might have dropped; the solid-sate buttons for a somewhat button-less design. That said, we might get to see an interesting change and no, we are not again talking about the USB-C port. Have a look at the details.
Apple May Go for a New Mute Button!
Ming-Chi Kuo has already established that Apple won't adopt the solid-state design for the power and volume buttons on the iPhone 15 Pro and the 15 Pro Max. This is due to some technical problems that Apple is facing. What this means is that it will stick to the iPhone 14 Pro's physical button design, thus, saving itself some hassle.
But, what might change apart from the replacement of the Lightning port (with the USB Type-C port), will be a new mute button. It is suggested that the iPhone 15 Pro will say ta-ta to the alert slider and go for a proper button, which could be called the Action button. This name, by the way, comes from the button on the Apple Watch Ultra.
And there's an added functionality besides just muting the phone; the ability to change its functionality for reaching out to Siri, launching certain apps, and more. This would be an interesting and handy addition if this happens for real.
It is revealed that the reason why such design changes are possible is that the iPhone 15 Pro is in the Engineering Validation Test (EVT) state and final production has still not commenced. So, it is most likely a feasible affair. As for the solid-state button design, it hasn't been scrapped entirely and should be considered for the iPhone 16 Pro when there are no hindrances.
Other changes like a bigger rear camera hump, thinner bezels, rounded corners, and a new deep red color are still in tow. The standard iPhone 15 models will also see some changes like the Dynamic Island (which has been a Pro feature), a USB Type-C port, and some tweaks here and there. Under-the-hood changes include a new chip A17 Bionic chipset (the non-Pro models are to get the A16 one), some camera upgrades, a longer battery life, and much more.
The iPhone 15 series is expected in September and this is when we shall get all our doubts cleared. Until then, the rumors will do, and keep knowing more about them, stay tuned to this space. Do share your thoughts about the new mute button on the iPhone 15 Pros in the comments section.
Featured Image: iPhone 14 Pro