The iPhone 15 series is undoubtedly the most anticipated and as we are nearing the launch, the excitement is bound to be sky-high. We have been getting leaks every other day and today, it's about the increased charging speed the new iPhones might come with, something that will be loved. Have a look at the details.
iPhone 15 Charging Speed Details Appear
A recent report by 9To5Mac reveals that the upcoming iPhone 15 will come with support for faster 35W charging. This would be a good addition as the current iPhone 14 and the 14 Pro support 20W and 27W charging, respectively.
Apple also has a 35W charger but due to the limitations of the iPhone 14 series, the charging speeds are also limited. And if Apple ends up accommodating the iPhone 15 series with 35W charging, it will be able to use the charger fully and you will no longer have to stick to a 20W adaptor. There are also chances that a new charger might be introduced alongside the new iPhones!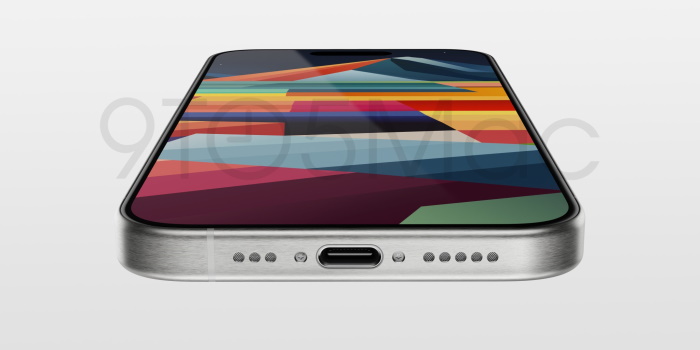 This comes in addition to the high possibility of the inclusion of a USB Type-C port, which will be a first for an iPhone. A recent rumor has suggested that it could come with a chip for secure data transfer and might support Thunderbolt for higher speeds. This came to light earlier too when it was revealed that charging via USB-C on iPhone could be restricted to the MFI (Made for iPhone/iPad)-certified accessories.
However, there are chances that the charging speed could have a limited reach and hence, 35W might just be available with the iPhone 15 Pro models. That said, we are yet to get official details on this, so, it would be best to wait until we make conclusions.
The iPhone 15 lineup is also expected to bring a number of notable upgrades like Dynamic Island and a 48MP main snapper across the series, some design changes, performance improvements, and much more. The 2023 iPhones are expected to launch on either September 12 or 13, therefore, we are very close to the official unveiling.
A word from Apple is still awaited and given that we are nearing the end of August, this could happen soon. We will keep you in the loop, so, stick around. Also, what do you think about the faster charging on the iPhone 15 series? Let us know in the comments below.
Featured Image: iPhone 15 Pro Render
---