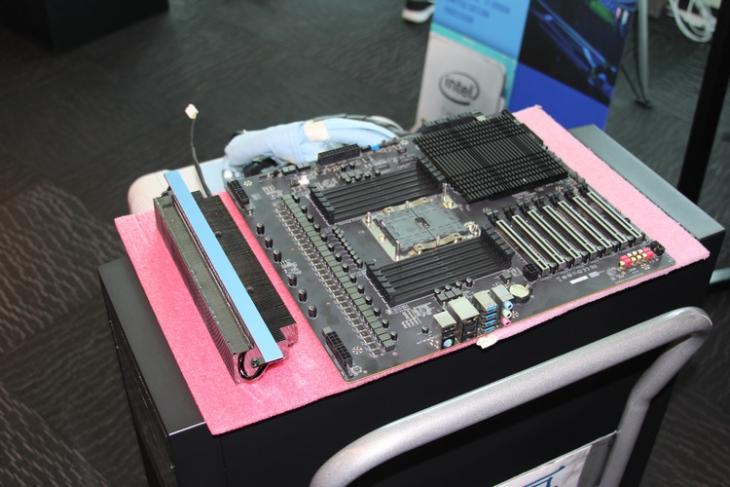 Intel showcased a 28-core single-socket CPU which ran at an astonishing 5GHz clock speed at Computex 2018. While it's said to be available by the end of the year, there's no price tag mentioned. And a high-end CPU like that was never going to be cheap.
AnandTech managed to get a close look at the CPU and the hardware it was based on, and concluded that it might cost you over $10,000 when it eventually hits the market later this year. Add to it the cost of the motherboard, the power supply unit and the high-end cooling rig, customers might end-up paying as much as a $100,000 to fire up the whole system.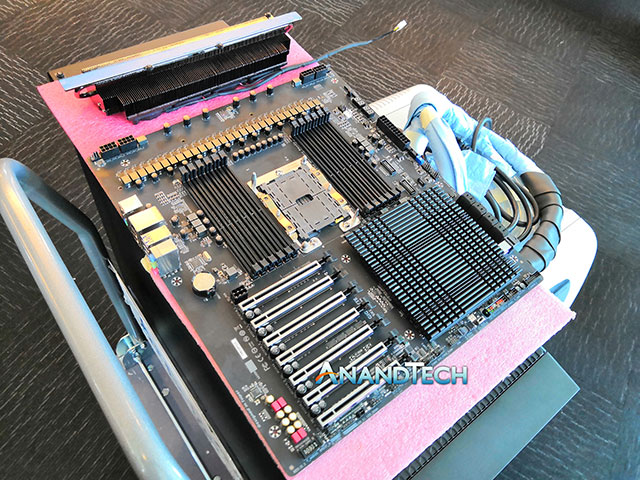 The 28-core Intel processor is built on a 14nm node, and is most likely based on the Skylake-X series of processors which include the Xeon Platinum 8176 or Xeon Platinum 8180, both of which have 28-cores but run at a much lower clock speed of just around 3Ghz.
And since the Xeon 8000-series Platinum CPUs are priced around $10,000, there is hardly a doubt that the upcoming 28-core CPU will be priced well over that, especially if you take into account the power management system and cooling hardware. The demo system of the 28-core CPU employed a Hailea HC-1000B cooler which alone requires 1,000W of power and pumps liquid cooled at 4-degree Celcius to keep the system from overheating.
As for the power supply unit, Intel's demo system was linked to a 1600W Corsair system which is priced around $500. Factor in the cost of a high-end motherboard, at least 48GB of DDR4-2666 RAM, and the price premium slapped by Intel to prevent the CPU from cannibalizing the sale of the Xeon Platinum processors, you can rest assured that Intel's upcoming offering is going to cost an arm to buy.