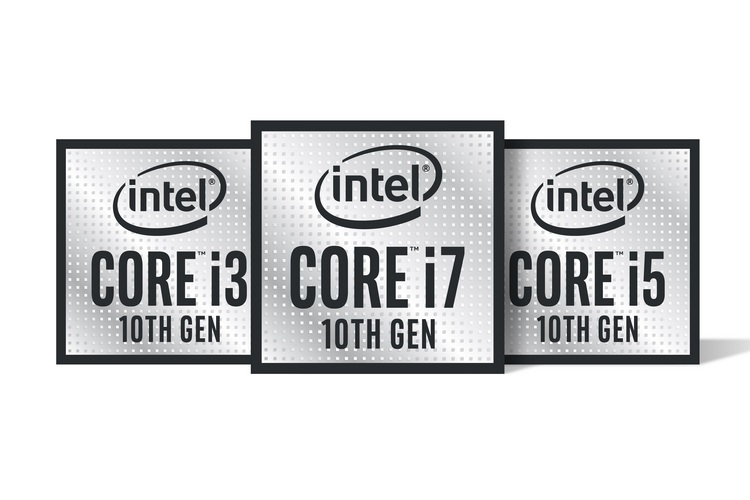 Intel on Wednesday introduced eight 10th-generation Core processors for laptops, ultrabooks and convertibles. Codenamed 'Comet Lake', the processors are based on Intel's existing 14nm Skylake CPU architecture and, have sub-15W TDPs. The lineup includes Intel's first hexa-core processor in the U-series, while the Y-series chips come with up to four cores. While the former is configurable up to 25W for maximum performance, the latter can be configured down to 4.5W (fanless) for increased efficiency.
Both offer faster CPU frequencies, faster memory interfaces and Wi-Fi 6 connectivity with up to Gigabit speeds. Specs include up to 4.9GHz max turbo frequency, up to 12MB of cache, up to 1.15 GHz of graphics frequency up to 2666 MT/s of DDR4 memory frequency. The top-end Comet Lake chips will also offer LPDDR4X support, enabling OEMs to pack at least up to 32GB of RAM in their laptops. They'll also come with higher base clocks – up to 2933MHz.
Overall, there will be 4 U-series parts, starting with the dual-core i3-1011U and topping out with the hexa-core i7-10710U. The Y-series will also have 4 SKUs to start off with, starting with the dual-core i3-10110Y, and going up to the quad-core i7-10510Y. However, while the last-gen Y-series chips had a 5W baseline TDP, it's gone up to 7W this time because of the increased number of cores, although, as mentioned earlier, they can be configured down for higher efficiency.
The Comet Lake processors will be sharing the 10-gen label with the 10nm 'Ice Lake' parts released earlier this month, and are expected to fill a crucial void as the company still tries to ramp up its 10nm production to meet demand.
Image Courtesy: Intel
---