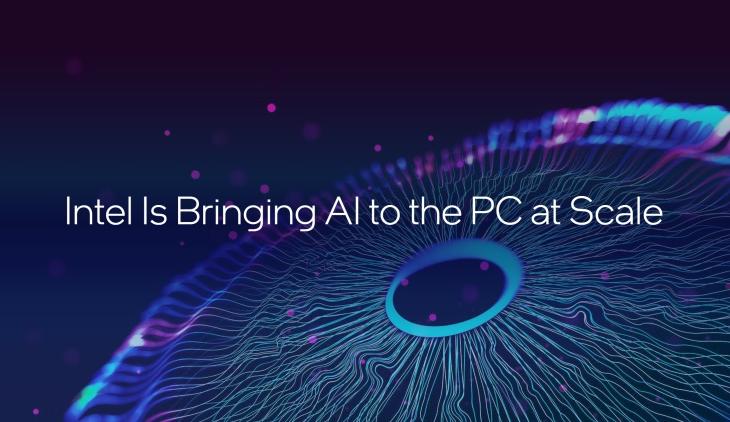 Intel has been silent about the upcoming Meteor Lake CPU lineup, which will be the company's 14th generation of CPUs. We expect them to come out later this year, but there's a good chance that the laptop chips will release first. And now, they have received some official info related to the 14th Gen Intel Meteor Lake CPUs. Here, we will primarily focus on exciting new information Intel has shared about Meteor Lake recently, in which they have focused on artificial intelligence (AI) a lot.
Intel 14th Gen Meteor Lake: An Overview
Intel has confirmed that Meteor Lake will be based on a new manufacturing process called Intel 4. Meteor Lake CPUs are potentially going to feature a flexible tiled architecture, which means that parts of the CPU will be made with various different manufacturing processes. This implementation of using multiple manufacturing nodes as part of the chip design saves on costs – since the less performance-reliant (or secondary) parts of the CPU could use the more affordable manufacturing process rather than the latest, cutting-edge one, which would be reserved for the main event.
But the main aspect on which Intel has released a good bit of detail is the "new, integrated AI engine." We will get into it soon after we tell you why Intel is focusing on AI so much in this generation. According to Intel, Meteor Lake CPUs will bring new experiences powered by AI. The GPU and CPU will both feature improvements that are ideal for AI tasks, and there's a new VPU (Vision Processing Unit) that is supposedly going to be part of every SKU in the Meteor Lake lineup. The VPU is a low-power AI engine dedicated for those tasks.
Apart from this, Intel has touted their 14th-Gen Meteor Lake CPUs to have "new, built-in Arc graphics." This means the new CPUs will have drastically different integrated graphics performance. There is also "next-gen power management," which could mean they're using AI to drive the chip's internal power management system.
In a way, this is already happening — your PC is making its own decisions in regard to what CPU frequency it wants to operate on, when to throttle, and when to go up to turbo boost speeds. So essentially, if Intel does make AI part of the chip's power management, this operation could be much more superior & even more efficient. Although, the CPU's overall performance will still limited to various other factors such as cooling.
Why Is Intel Focusing on AI with Meteor Lake
Artificial Intelligence (AI) has seen massive developments in the last few years such as ChatGPT, a highly intelligent chatbot (check out how to use the latest GPT-4 model for free here), as well as Midjourney to create amazing AI art. Well, the industry is making major strides in AI and the momentum is only going to go up from here. And that means the computing demands for AI workloads will also definitely increase a lot. This is exactly what Intel talked about, as you can see below.
Basically, the computing requirements for AI enhancements (such as dynamic noise suppression or background segmentation) as well as for large language models (like OpenAI's GPT 4) have been increasing steadily. Intel, being one of the largest chipmakers worldwide, will definitely focus on AI and the industry's needs. Moving forward, the chipmaker intend on creating new, power-efficient chips built for the age of AI.
Intel 14th Gen Meteor Lake: New AI Features
Let's now get into the new AI features that Intel has touted for the 14th-Gen Meteor Lake CPU lineup. It's quite clear that all these new AI features that Intel will bring are a major part of their upcoming 14th Gen processor; even during previous leaks, the words AI acceleration was mentioned quite a lot, so this isn't a major surprise.
Intel's new CPUs will feature a VPU component, which will be a dedicated AI engine that doesn't consume too much power. They say it is ideal for tasks related to sustained AI & AI offload. Although, the CPU and GPU will also see improvements so as to cater to AI workloads better.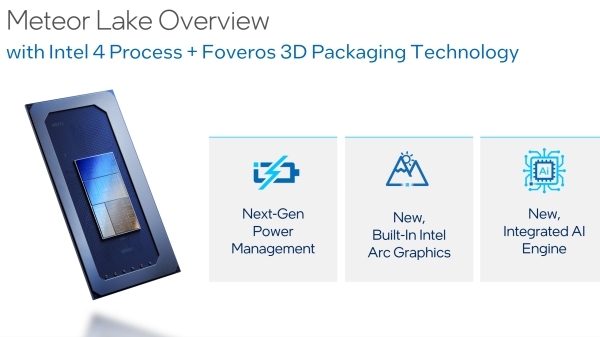 The VPU has been talked about before at the Intel Tech Tour event, which was held back in 2022. Microsoft's Partner Research Manager, Vivek Pradeep, notably said "neural processing units, like Intel's VPU, represent an infliction point in computing" and that it will bring a host of new features to consumers. Intel is innovating on AI performance quite a lot with these upcoming CPUs.
Intel is working in collaboration with many companies such as Blackmagic, Adobe, MAGIX, Unreal, and more to bring new AI features. With the addition of a VPU, which as you know by now is a dedicated AI engine, Intel brings more computing power for machine learning operations, but at much lower power. In a specific example of 'Realtime Motion Capture for Unreal Engine', Intel says users will be able to improve render performance on the GPU's side of things by offloading the AI part of the workload to the VPU instead.
The entire industry is bringing many new AI experiences and features. Intel's development on the AI front goes hand-in-hand with this. Adobe applications (along with other content creation apps) are going to feature many new AI-enhanced features that utilize neural filters, classification, automation, and selection.
According to Intel, at present, we are basically seeing artificial intelligence being used in the form of enhancements – with many programs of today using features powered by AI to speed up various workflows. But in the future, AI will be everywhere to help users become more creative, increase their productivity, and also help in collaboration. It's an exciting world ahead for sure, and these developments in AI & hardware are definitely quite intriguing.