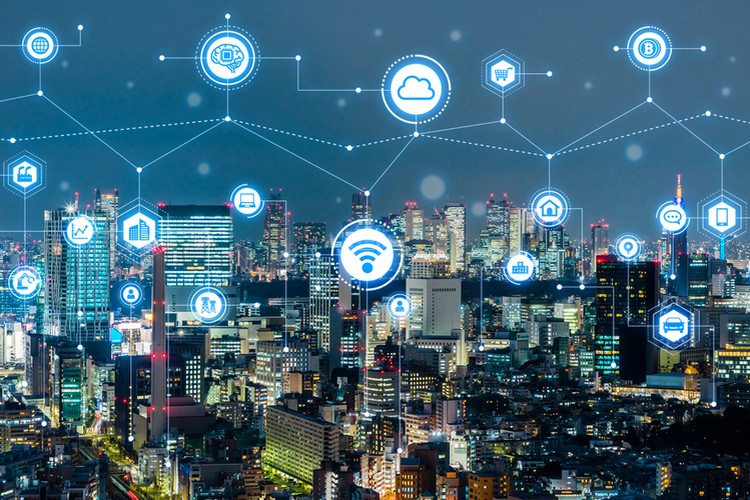 As the Internet of Things (IoT) adoption picks up in India, sectors like energy and utilities, industrial manufacturing, transport and logistics and agriculture will lead the market and industrial IoT will surpass the consumer IoT space in the country by 2020, a new report said on Wednesday.
IOT represents an opportunity of up to $12 billion and industrial IOT is expected to consume the higher majority of share when compared to the consumer IOT, said the joint report by The Internet and Mobile Association of India (IAMAI) and Deloitte, released on the sidelines of the "IoT for Smart India" summit here.
According to the report, the energy and utilities sector is expected to contribute as much as 25 per cent of the IOT market share, followed by industrial manufacturing sector at 18 per cent by 2020.
"India is well positioned to leverage the power of IoT to create massive growth opportunities in the country. We are working closely with the stakeholders to build a vibrant ecosystem that demystifies IoT and works towards developing policy, standards and best practices for IoT connectivity, device protocols, security, mass scale production and cost effectiveness," said Harmeen Mehta, Co-Chair, IoT Committee, IAMAI and Global CIO, Bharti Airtel.
One of the key objectives of the draft IoT policy document by the Department of Electronics and Information Technology (DeiTY) is to propel the IoT industry in India to $15 billion by 2020. The document assumes that India will have a share of 5-6 per cent of the global IoT industry.
"Given the transformative potential and the significant economic impact IoT can drive for a country like India, IAMAI, together with the industry, has launched a concerted effort towards catalysing the IoT ecosystem in the country," noted Bikram Bedi, Head (India Region) at Amazon Internet Services Pvt Ltd (AISPL).
Despite the rapid pace of IoT growth, there are roadblocks like lack of interoperability among devices, consumer perception and security, and a lack of compelling business cases.
"However, with the fast pace of development, these challenges are quickly becoming less relevant and IoT is here to stay," said the report.
---