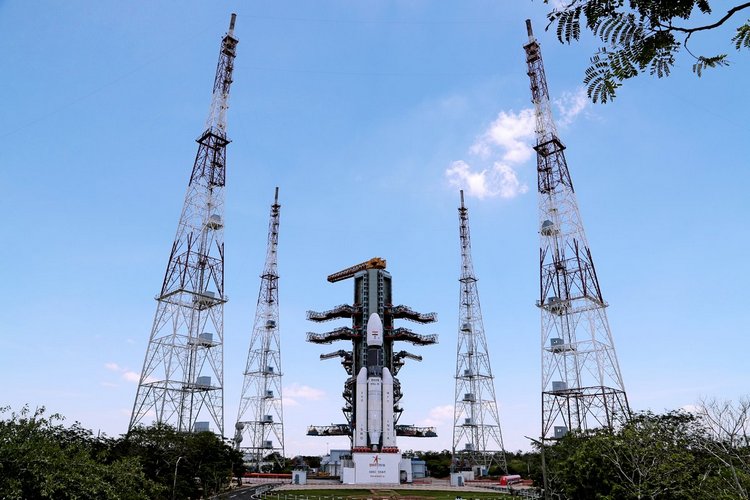 Chandrayaan 2, India's high-profile lunar mission, lifted off earlier today aboard the Geosynchronous Satellite Launch Vehicle Mark III (GSLV Mk III) from Sriharikota, Andhra Pradesh, a week after a technical glitch resulted in the postponement of the launch. The mission comes 11 years after the Indian Space Research Organization's (ISRO's) first successful lunar mission, the Chandrayaan 1 that orbited the moon more than 3,400 times and was operational for 312 days till August 29, 2009.
#ISRO#GSLVMkIII-M1 lifts-off from Sriharikota carrying #Chandrayaan2

Our updates will continue. pic.twitter.com/oNQo3LB38S

— ISRO (@isro) July 22, 2019
Following the successful launch, Prime Minister Modi has posted a congratulatory message on Twitter, saying: "Special moments that will be etched in the annals of our glorious history!  The launch of Chandrayaan2 illustrates the prowess of our scientists and the determination of 130 crore Indians to scale new frontiers of science. Every Indian is immensely proud today".
#Chandrayaan2 is unique because it will explore and perform studies on the south pole region of lunar terrain which is not explored and sampled by any past mission.

This mission will offer new knowledge about the Moon.

— Narendra Modi (@narendramodi) July 22, 2019
Politicians and celebrities from across the spectrum have also congratulated ISRO and the scientists behind the project. While national cricket captain, Virat Kohli, described it as "Another historic and proud moment for the nation", actor Akshay Kumar congratulated the organization, saying: "ISRO has yet again accomplished a mammoth feat. Salute to the team who have spent countless days ensuring the success of Chandrayaan 2".
Another historic and proud moment for the nation as the #Chandrayaan 2 is launched 🙏🏻 Jai Hind 🇮🇳#ISRO #IndiaMoonMission

— Virat Kohli (@imVkohli) July 22, 2019
In case you don't know it already, the Chandrayaan 2 is a 3,850 kg three-component spacecraft comprising an orbiter, lander and rover, all developed ingeniously. It is scheduled to explore the uncharted lunar south pole with the objective to trace the availability and map the location of lunar water. The launch, as mentioned already, was originally scheduled for July 15, but had to be rescheduled due to a technical snag that was noticed less than an hour before liftoff.
A successful landing would make India only the fourth country after the US, China and the erstwhile USSR to achieve a soft landing on the surface of the moon. It will also be the first one to land on the so-called 'dark side of the moon' since China's Chang'e 4 mission, which made a successful touchdown on January 3, 2019.
Featured Image Courtesy: ISRO
---