So you got a brand new Apple Watch with LTE and are wondering how to set up mobile data on your new smartwatch? While you get the option to set up a data plan on your Apple Watch while you first set it up, if you skipped that step for some reason, you can still set it up pretty easily. Here's how to set up mobile data on a cellular Apple Watch.
How to Set up Data Plan on Apple Watch
Note: We have tested this method on the Apple Watch Series 6 and the Apple Watch SE, but the steps will be the same for any Apple Watch with LTE.
On your iPhone, open the Watch app and select your Apple Watch from the list. Normally the watch app will automatically open into the next page, but if you have multiple Apple Watches set up on your iPhone, make sure you choose the one you wanna set up LTE on.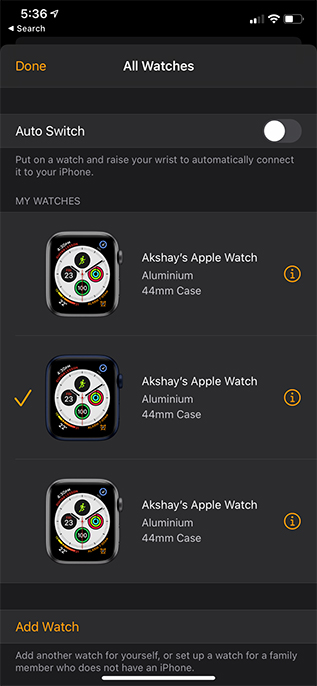 Tap on 'Mobile Data' and then on 'Set Up Mobile Data'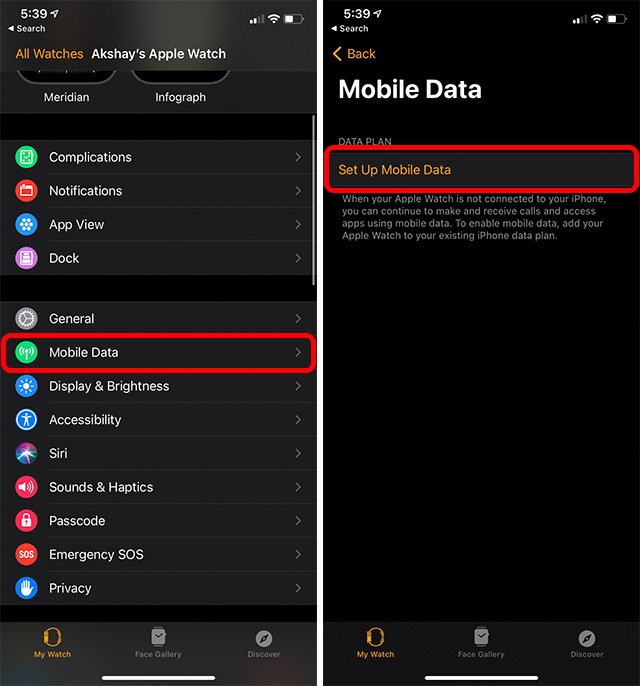 Once again, tap on 'Set Up Mobile Data'. You will see your carrier's screen pop up. Tap on 'Activate Services'.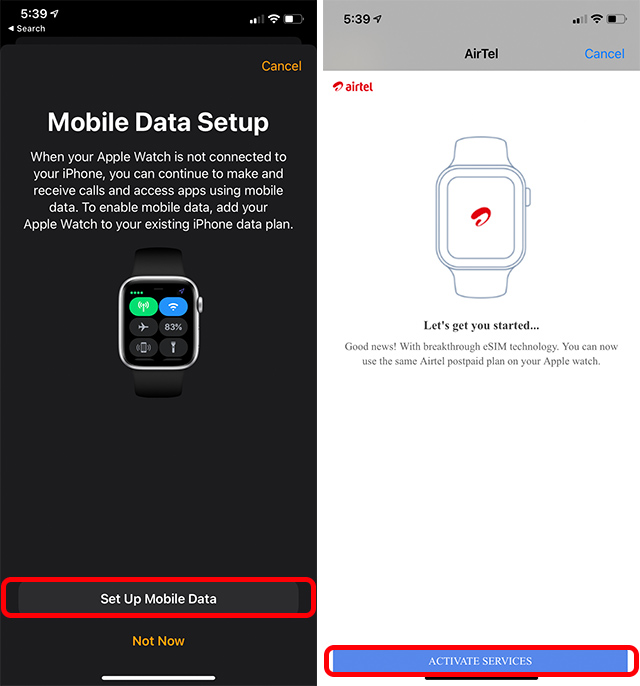 Once the request is accepted, tap on 'Okay, Got it' and you're done.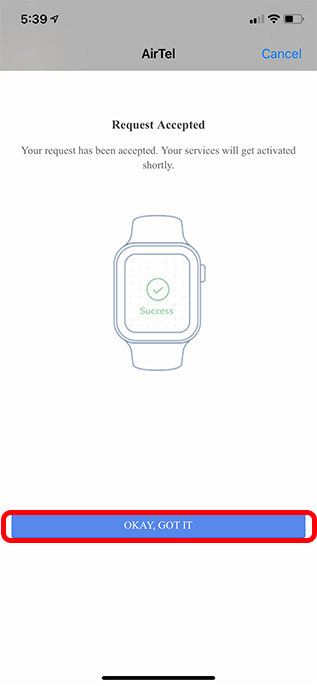 It will take a few minutes for the data plan to be activated on your Apple Watch, and then you can use your watch even if it's not connected to your iPhone. Usually, you will receive a message from your carrier informing you that your watch has been paired with your cellular account, but sometimes that doesn't happen. Even so, your data plan will be activated in a couple of minutes.
Set Up Mobile Data on Apple Watch and Use it Independently
So that's how you can set up a data plan on your LTE-enabled Apple Watch. With a data plan active on your watch you can use it independently of your iPhone. So, when you go on your morning run, you no longer need to carry your iPhone along with you. It's even useful if you accidentally forget your iPhone at home someday while you're out.
So have you set up a data plan on your Apple Watch yet? Let us know in the comments.