While the world is busy playing Wordle, many gamers have switched to Quordle and the immense challenge it brings. Focused on guessing not one but four random words at once, Quordle is another word guesser that causes people to rip their hair out. For those who don't know what is Quordle, learn about it here first. Once done, let us teach you how to play Quordle quickly and easily.
Step 1: Head to the Official Quordle Website
Note: While Quordle was initially independent, it was acquired by Merriam-Webster, known for its dictionaries. As such, it is now hosted on the company's website, linked below. There is only one official version, with the other being clones.
Head over to the Quordle website using the link right here. You can visit the website on your PC, mobile, and even tablet.
Unlike Wordle, Quordle doesn't have any introduction screens and instead puts you right inside the game. Don't worry, though, as we will show you how to play this game below.
Step 2: Enter Your First Word Guess
Since Quordle sees you play four words at once, you will need to enter a single selection for all of them at once. This is where things get interesting.
Enter your choice of a five-letter word. All the word boxes will fill up at once.
While you would think you will need separate Quordle words, you can try these best Wordle starting words to figure out how to begin. Once chosen and typed out, press Enter.
Quordle will now throw up a couple of different colored boxes. These denote the letter's validity and position. A green box means the letter is in the right place. A yellow one means the letter is correct but in the wrong place. A grey box, however, means a wrong letter choice.
Step 3: Enter Another Word Choice
I think you would have got the hang of it by now. Proceed to enter another five-letter word while keeping in mind your previous choice.
Depending on your skill and luck, you might get it in this try or more. Remember you only have nine chances, so make them count.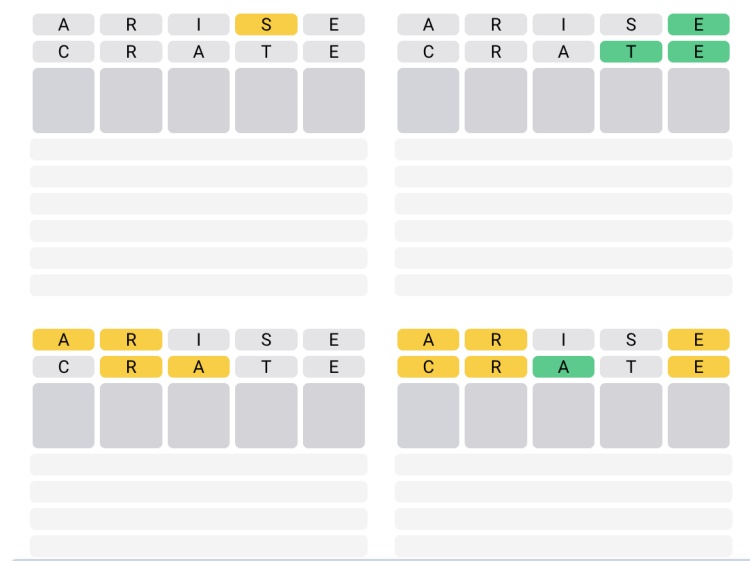 Step 4: Don't Stop Until You Get the Words
Proceed to keep entering five-letter words until you get the correct answers or strike out yourself. While we know it's frustrating to enter a single selection for all four words, that's where the challenge for Quordle lies.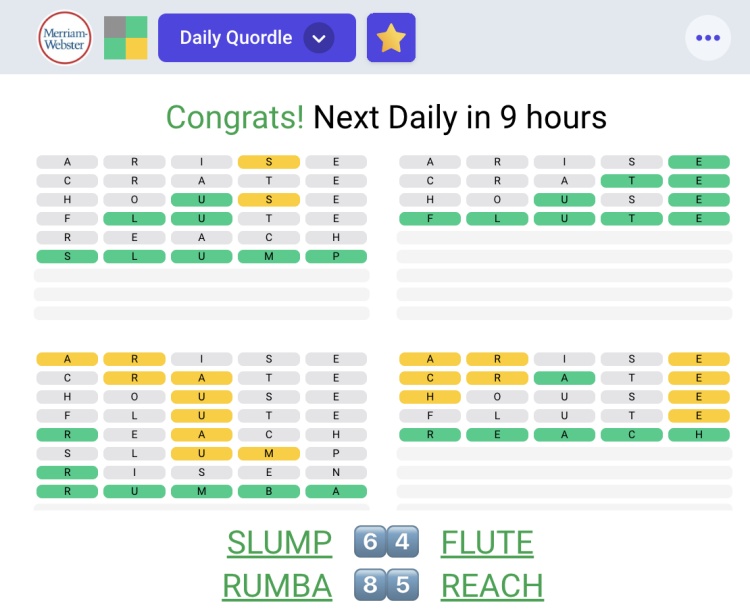 And like that, you have guessed the right four words for Quordle and learned how to play it. Congratulations!
How to Change Game Modes in Quordle
If you have read our guide on what Quordle is above, then you know it comes with three different modes. While we won't go into detail about them here, we will quickly show you how to change game modes. Follow the steps below.
If you are not on the website already, head back to Quordle.com (visit) and stay on the main page.
In the top bar, click on the box that says "Daily Quordle." This will open up a drop-down menu. Simply choose the mode you want to play.
Before you know it, the game mode will change, and you will be met by the new Quordle screen.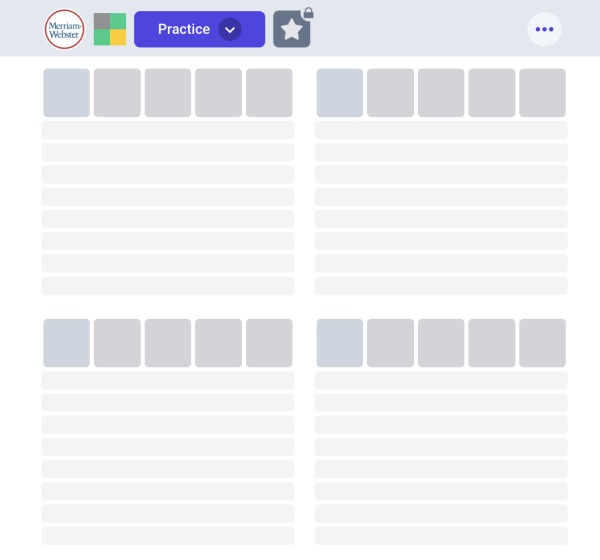 And it's that easy to change game modes in Quordle. Try them all out, and let us know which one is your favorite. We hope it was easy for you to learn how to play Quordle. Now go on and tell us how you fared in the game.