Can't log in to your Roblox account? Seeing suspicious activity that you didn't commit? Well, chances are that your Roblox account might be hacked. While this feels like a major nightmare for most players, with timely actions, you can get back your account in no time. In most cases, it is as easy as resetting your Netflix password but can be more troublesome for others. So, with no time to waste, let's figure out how to get back a hacked Roblox account!
Regain Access to Hacked Roblox Account (2023)
We will first go over the indications of a hacked Roblox account, followed by the recovery process. Use the table below to skip to account recovery steps if you are short on time.
What Happens If Your Account Is Hacked in Roblox?
When your Roblox account is hacked, you lose access to it and someone else can then use your account to act as you in game experiences, message your friends, and even spend your Robux. Here are a few indications that might confirm your account is hacked:
Your Robux are missing even when you didn't use them.
There are Roblox experiences in your history that you didn't play.
Your friends have seen you active on Roblox games even while you were not playing.
You receive a suspicious email regarding account changes or password recovery that you didn't trigger.
You are unable to login into your account even with the correct email and password.
How to Get Back a Hacked Roblox Account
There are several ways to gain access to a hacked Roblox account. You can use the manual recovery options to log back in or even get professional help from customer support. Let's explore how to go about it.
Change Your Password
The most common solution for any user whose online account has been hacked is changing their password. This remains true for Roblox as well. Follow these steps to easily change your Roblox password and take access away from the hacker:
1. Go to Roblox's official website (here) and log in with your existing password.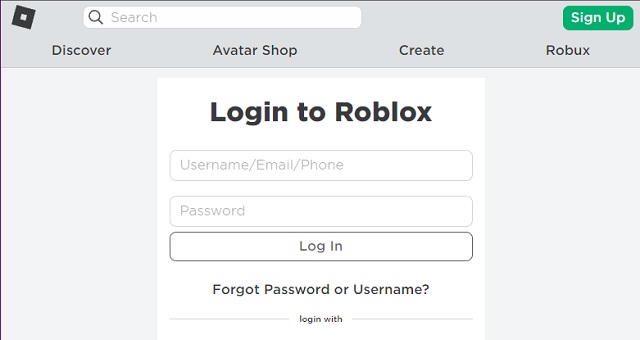 2. Then, click on the gear icon in the top right corner and choose the "Settings" option.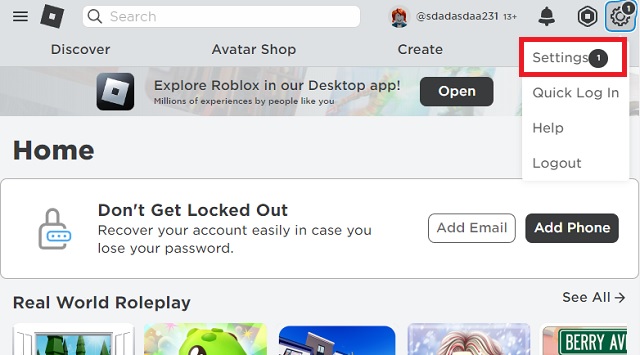 3. Within profile settings, click on the edit icon (pencil icon) next to your password.
4. Then, enter your current password and the new password in their respective fields. Click the "Update" button to save changes. Changing your password logs you out of your account on every device, thus, taking away access from the hacker.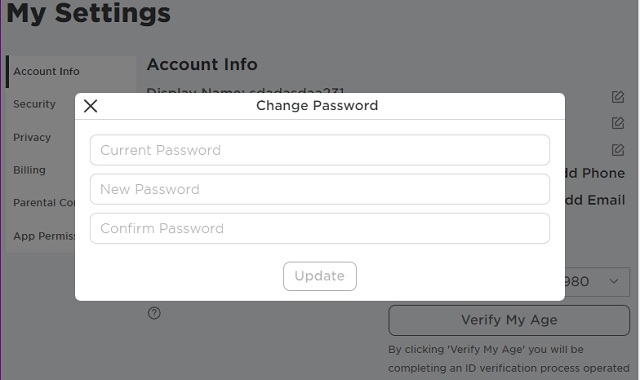 Once your Roblox password has been changed, we suggest you also change the password of the email address linked to your account. If the hacker has access to your email account, he can gain access to Roblox again and even your other online accounts.
Reset Your Roblox Password
While this isn't true for every case, more often than not, hackers change the passwords of Roblox accounts to revoke access to the original user. In that case, you have to reset your account password to gain access to a hacked Roblox account:
1. First, go to Roblox's official website and click on the "Login" button.
2. Then, click on the "Forgot Password or Username?" option.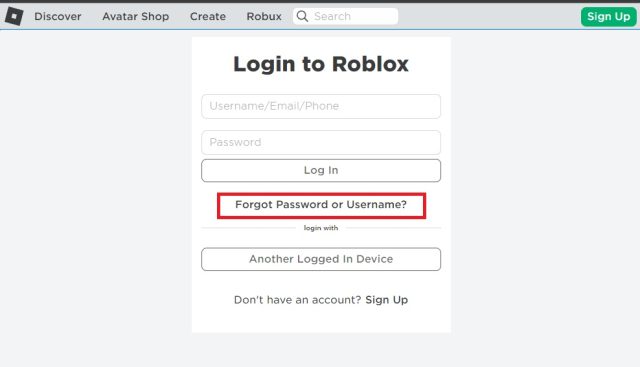 3. If you have an email attached to your Roblox, you can use the email address or username to find your Roblox account. Choose the method that suits you.
4. Once you submit your email, a password reset email will arrive in your inbox. Use the "Reset Password" button to set a new password for your account.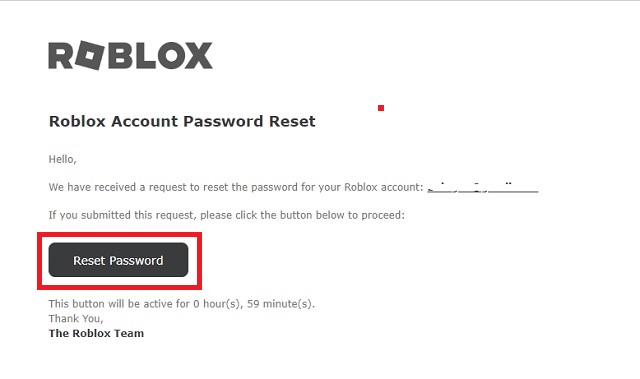 5. Not to forget, you can also use your phone number to reset your account password. For that, click on the "Use phone number" option located at the bottom of the screen.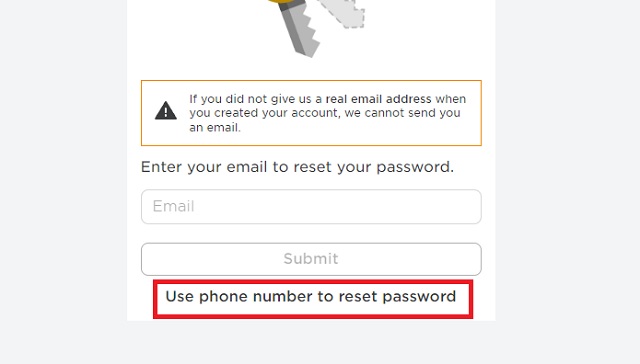 6. Then, enter your phone number and country code to receive the PIN for resetting your Roblox account password.
Contact Customer Support
If you don't have a phone number or email attached to your account, there is no way to reset your password manually. In that case, it's best to contact Roblox customer support before the situation escalates. The support team has the best chance of recovering your hacked Roblox account. So, here's how to contact Roblox customer support:
1. First, go to Roblox's official support page (here).
2. Then, enter your email and Roblox username in the "Contact Us" section. Your email doesn't have to be the same as the one linked to your account.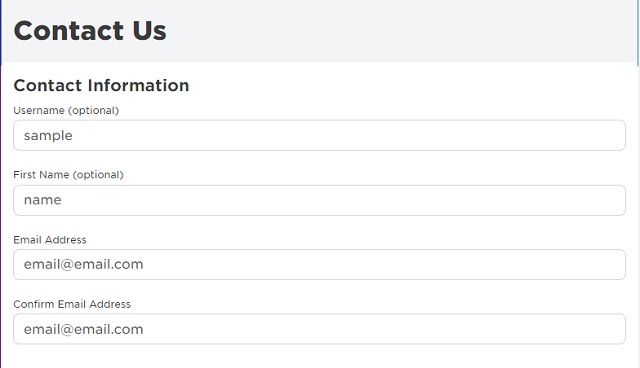 3. Next, scroll down and choose the device you mainly play Roblox on. Then, choose the "Account Hacked or Can't Log In" option in the type of help section. Finally, share the entire situation in the "Description of Issue" section and click the "Submit" button.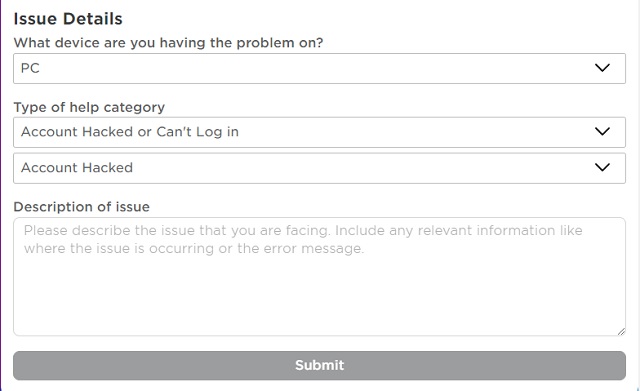 You will immediately receive a confirmation email about the submission. Now, you must wait until the support team gets back to you.
Account Restores Eligibility
While contacting customer support is the best option to gain access to your account, not every account is recoverable. As per the official guidelines, the customer support team will first check how many protection measures were in place to protect your account before it got hacked. It's best to enable features like two-step verification to keep your Roblox account safe (keep reading to find out how).
Furthermore, the support team can only help you if you inform them about your hacked account at the earliest. While you officially get 30 days to report a hacked account, we suggest you do it within the first 48 hours if possible. The support team will take some time to analyze the situation and the hacker can continue using your account for vicious purposes during that time.
Roblox Phishing Scams
While Roblox's support team is more than happy to support you while recovering a hacked account, some things are out of their hand. They claim that accounts that make trade deals outside the Roblox marketplace and get scammed cannot be recovered. Moreover, if you are part of a third-party deal that relies on stealing or using exploits to get you free or cheap items, then your account, along with the scammer's will be deleted.
As most of the time, Robux deals, "free Robux generators", and free item links are phishing scams, it's best to avoid them. Otherwise, there will be no one to help you recover your account. Though, to protect the community, you can still report other players who are trying to sell or make such deals.
Someone Else Added a PIN to My Roblox Account. How to Change It?
A PIN is a numerical passcode that acts as an additional security measure over your Roblox account. It ensures only you can access an account even if you are playing games on someone else's computer. Ironically, this feature is also popular among hackers, who instead of changing your password, add a PIN to your account, thus, preventing you from access to your own account.
If you find that a PIN has been added to your Roblox account without your knowledge, your only option is to contact the customer support team. Even if you manually reset the password or change your email, there is no way to remove or recover the PIN.
Secure Your Roblox Account with 2FA (Two-Factor Authentication)
Once you get your account back or if you end you creating a new Roblox account, it's quite important to secure it. Unless you take action, hackers can easily find their way back into your hacked Roblox account. So, let's turn on various security measures for your account:
1. First, make sure you are using a strong password for your account. You might have to change your existing password, and you can use one of the best password managers to make the process easier.
2. Next, go to your account settings on a web browser and use the "Add Phone" and "Add Email" options. You will have to verify both of them. While hackers might get access to your email, your phone number can act as an easy mode to recover the account.
3. Then, move to the "Security" section in the left sidebar.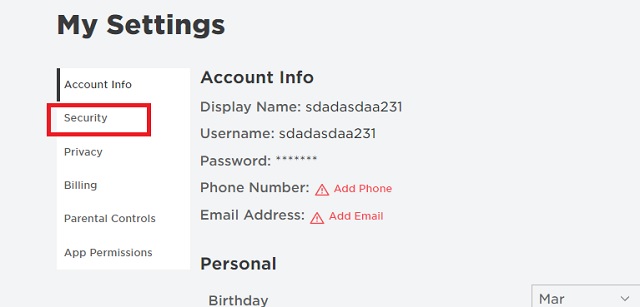 4. Within the security settings, toggle "on" any or all three "2-step verification" methods. If your device has a facial or fingerprint scanner, we suggest you enable the last option as well.
5. Then, scroll down within the same page and use the "Sign Out" option. It will force Roblox to sign your account out on all devices that are using it.
6. Finally, if you are a parent, you can use the "Parental Controls" settings as well. This will allow you to add a "Parent PIN" to your child's account and stop anyone from editing the security settings.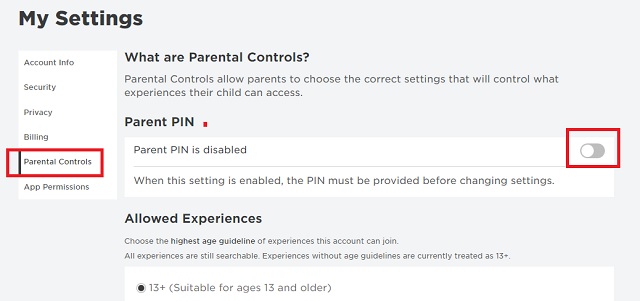 Frequently Asked Questions
How to recover a Roblox account without an email or phone number
If you don't have any email or phone number attached to your account then the "password recovery option" won't work. In that case, you have to contact the support team and share your username to initiate account recovery.
Why did I get logged out of my Roblox account and can't get back in?
Players can't log in to the account while the Roblox server is down. You can check the server status on their official site (here). However, if everything is functional, chances are that your Roblox account might be hacked.
Why is Roblox saying my password is incorrect?
If your Roblox account is hacked, you won't be able to use your username and password to login in. In that case, you can use the "password recovery option" to get it back.
Recover Your Hacked Roblox Account
With that, you're now ready to get back your Roblox account in no time. Whether you lost your account to a phishing website, or you lost it to the hands of a hacker, there is no need to worry. We hope our guide helps you recover your hacked Roblox account easily. However, even after getting your account back, there is no guarantee that it won't run into any of the infamous Roblox errors. So, if you can't play Roblox games after account recovery, use our linked guide to fix the issue. Once everything is operational, make sure to test your account on some of the best Roblox multiplayer servers. With that said, which method helped you recover your account? Do tell us in the comments section below!
---
Load More