Meerkat- the popular live streaming app is dead, as the company behind it (Life On Air) recently pulled the from the App Store and Google Play Store. While Meerkat is gone, Life On Air has come up with another great app, called Houseparty. Unlike Meerkat, Houseparty is a group video chat app, which has been gaining a lot of popularity off late. So, you must be wondering, what exactly is the app all about, how useful is it, and how can you make the best use of the Houseparty app? We'll discuss all this and more, in this article on the Houseparty app, starting from the set up, to joining group video chats with friends. So, let's get started!
Set Up Houseparty
The best part about the Houseparty app, is that it's available on both Android, and iOS (free). So no matter what devices your friends use, they can all join your group video chat, and together, you can create a "Houseparty". Before you can do that though, you'll need to install the app, and register yourself on it. You'll require an email, and optionally your phone number, before you can start hosting, or joining group chats.
Once you have installed the app, and signed up to use Houseparty, you can begin adding friends. You can search for friends by their usernames, or by allowing Houseparty to go through your contacts and check if any of your contacts are using Houseparty as well. You can also invite your friends to download the app, if they aren't already using it.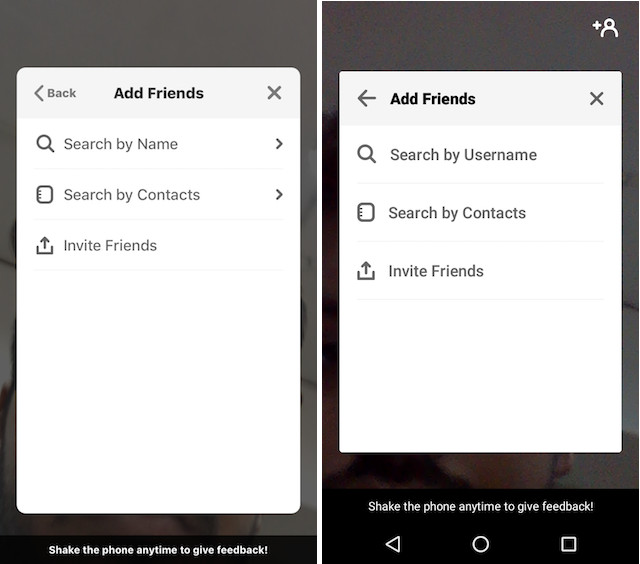 Now that you have added your friends, you will be able to see all of your friends (the ones that are online), on the home page of the app.
Hosting and Joining Houseparty Live Streams
If you want to host a Houseparty, you can simply swipe up from the arrow on the bottom of the screen, and wait for your friends to join, and if you want to join a Houseparty hosted by a friend, you can simply tap on the "Join" button next to their name.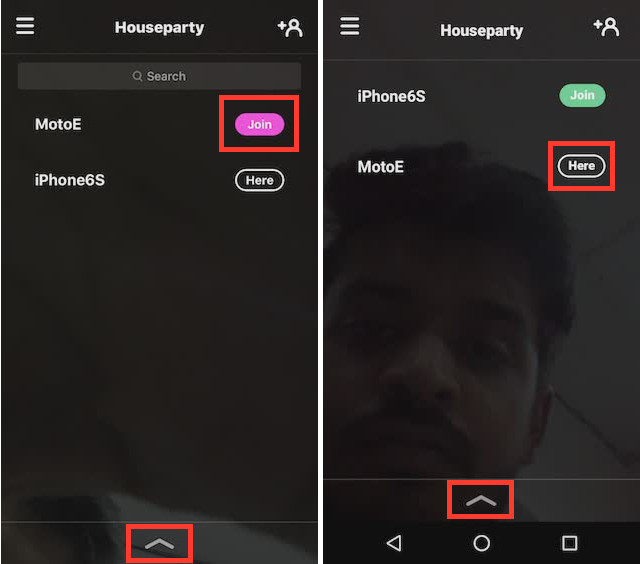 Once you join a houseparty with someone, you will start sharing video through your phone camera with them, and any one else who is in the Houseparty group chat. The app supports multiple people (8, to be precise), so you can host a Houseparty with many friends at the same time.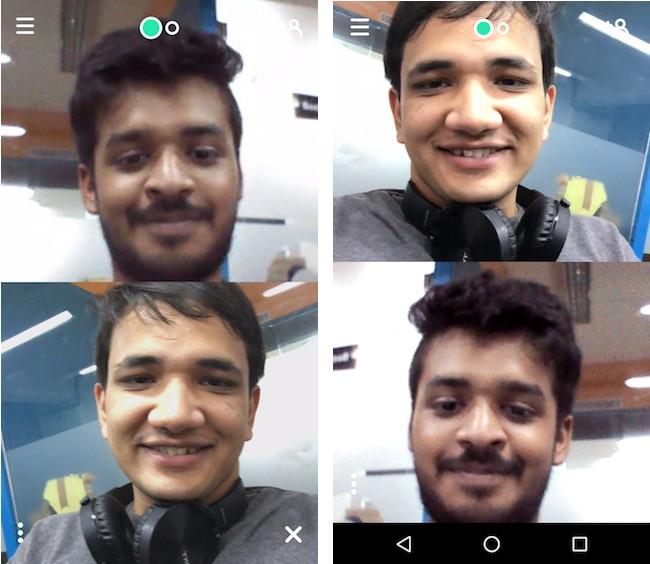 When you want to leave the Houseparty, you can simply press the "X" icon on the bottom right of the Houseparty group chat.
The app is definitely a great way to interact with friends over video. In my use of the app, I found the video quality to be decent enough, even at low speed internet connections, and the lag (if any) was negligible. The UI of the app is simple enough to understand and navigate, and joining, as well as hosting Houseparty group chats is a breeze. All in all, if your friends start using this app, you'll definitely have a lot of fun.
SEE ALSO: 10 Essential iPhone Apps You Should Install
Houseparty App: All Your Friends are Just a Tap Away
With the Houseparty app, all your friends are never more than a tap away. You can host a Houseparty group video chat whenever it suits you, and your friends can join-in with you. The app looks like a really good way to stay connected with all your friends, even when it's not exactly possible to meet.
Have you tried the Houseparty app, yet? How did you like it? We would like to know if you think that the app can become one of the more prominent social networking apps around. As always, if you have any concerns, or queries regarding this article, feel free to drop us a line in the comments section below.